Singing Bell is an ever-growing vault of free instrumentals, music scores & other resources for educational or recreational purposes.
Popular songs for kids in karaoke versions are here for you to download for free.
---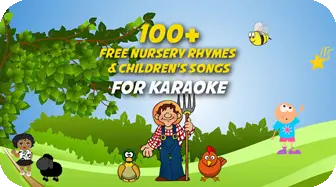 Our latest posts | Children's Songs
---
Our latest posts | Christmas Carols
---
---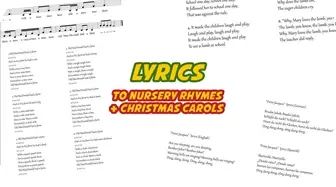 ---
About Singing Bell

Singing Bell is a comprehensive collection of Christmas carols and kid's songs.
It was created to provide material to music teachers and parents who want to teach music to children or adults. It was also conceived for anyone who would like to live the Christmas spirit or the spirit of childhood.
Singing Bell offers free nursery rhymes and other free songs for kids from all over the globe, as well as nursery rhyme lyrics. Popular songs like "London Bridge is Falling Down", "Old MacDonald Had a Farm", "Rain, Rain, Go Away", "Itsy-Bitsy Spider" and, of course, "The Wheels on the Bus". Great hits also include "La Cucaracha" (with original English lyrics for children), "Auld Lang Syne" and "Mexican Hat Dance" (also with original English lyrics for kids).
Then again, especially for our babies, you can find and download our free lullabies like "Twinkle, Twinkle Little Star", "Rock-a-bye Baby", "Brahms Lullaby", and the lovely French "Fais Dodo".
Its Christmas music section includes popular carols from Europe, like Britain's "We Wish You a Merry Christmas" and "Deck the Halls", "Petit Papa Noel" from France, Italy's "Tu Scendi Dalle Stelle" and Spanish carols like "Fum Fum Fum" and "Los Peces en el Rio".
It also makes a collection of carols from North America ("Jingle Bells", "Santa Claus is Coming to Town"), but also popular South American carols like "Huachi Torito". Even more, it includes famous Christmas songs like "Rudolph, the Red-nosed Reindeer", "White Christmas", and many others.
All songs are offered for free mp3 download in their instrumental version. You can also download their music score in jpg, their lyrics and teaching ideas for singing in class or in a choir. The very same material might also be used simply as a karaoke version where anyone can sing along these Christmas Carols and kid's songs.