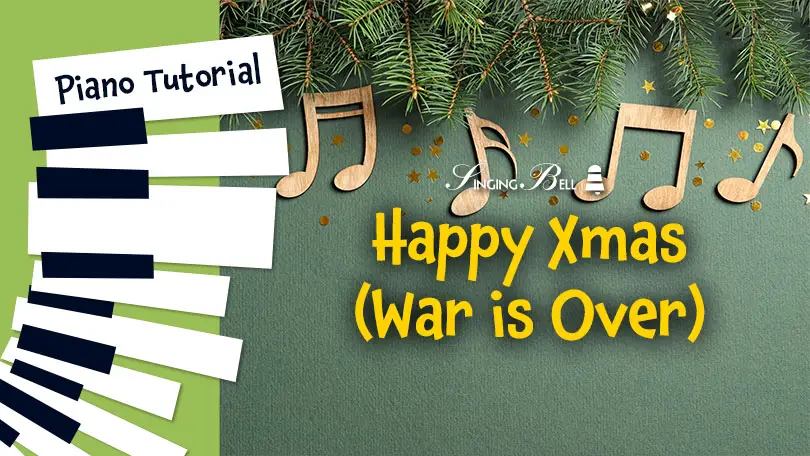 "Happy Xmas (War is over)" is a 1971 Christmas song by John & Yoko/Plastic Ono Band. Also a protest song against the Vietnam War, the song has since become a Christmas standard, frequently recorded by other artists.
On this page you can find notes, chords, a printable piano sheet music PDF for free download, and a piano tutorial video.
Easy Piano Tutorial Video
Happy Xmas (War Is Over) | Easy Christmas Piano Tutorial
Click on the button to watch a sing-along video and download a PDF file with lyrics to this song for free.

Easy Piano Sheet Music for Beginners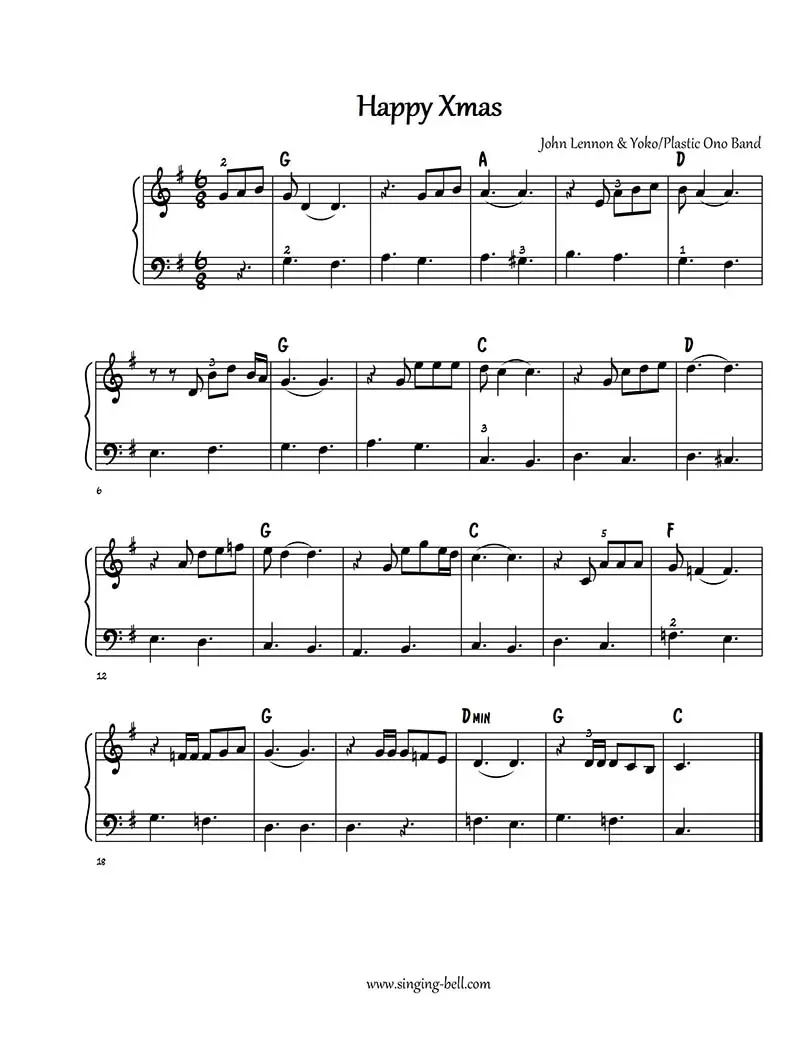 Free Printable PDF with Easy Piano Sheet Music

To download a printable PDF of this song for music activities with sheet music, lyrics and a drawing for kids to paint, click on the button above or on the following link.
Happy Xmas (War is over) | Free PDF with easy piano sheet music for beginners
Did you like this post?
You may also like:
How to play Adeste Fideles (O Come All Ye Faithful)