If you've been looking for O Holy Night lyrics, especially if you'd like to print them out, then you're on the right page!
Placide Cappeau (1808-1877) wrote the poem "Minuit, chrétiens" (Midnight, Christians), and Adolphe Adam composed the music for it in 1847. That composition was titled "Cantique de Noël" in French, later translated to the English version of "O Holy Night".
Many singers like Anita Bryant, Mariah Carey, Bing Crosby, Céline Dion, Josh Groban, Whitney Houston, The Lettermen, and Andy Williams recorded it during the last years.
On this page you'll find the lyrics of the song and a printable PDF file with lyrics for free download. You can also watch a karaoke video with lyrics. Enjoy!
Table of Contents
Printable O Holy Night Lyrics PDF
Click on the button to download a PDF file with lyrics to this song for free.

O Holy Night Lyrics
O Holy Night! The stars are brightly shining,
It is the night of the dear Saviour's birth.
Long lay the world in sin and error pining.
Till He appeared and the Spirit felt its worth.
A thrill of hope the weary world rejoices,
For yonder breaks a new and glorious morn.
Fall on your knees! Oh, hear the angel voices!
O night divine, the night when Christ was born;
O night, divine, O night, holy night!
Truly He taught us to love one another,
His law is love and His gospel is peace.
Chains he shall break, for the slave is our brother.
And in his name all oppression shall cease.
Sweet hymns of joy in grateful chorus raise we,
With all our hearts we praise His holy name.
Christ is the Lord! Then ever, ever praise we,
His power and glory ever more proclaim!
O night, divine, O night, holy night!
Cantique de Noël Lyrics (French)
Minuit, chretiens,
C'est l'heure solennelle
Ou l'Homme Dieu descendit jusqu'a nous
Pour effacer la tache originelle
Et de Son Pere arreter le courroux.
Le monde entier tressaille d'esperance
En cette nuit qui lui donne un Sauveur.
Peuple a genoux, attends ta delivrance!
Noel! Noel! Voici le Redempteur!
Noel! Noel! Voici le Redempteur!
Le Redempteur
A brise toute entrave:
La terre est libre et le ciel est ouvert.
Il voit un Frere ou n'etait qu'un esclave;
L'amour unit ceux qu'enchainait le fer.
Qui Lui dira notre reconnaissance?
C'est pour nous tous qu'Il nait,
Qu'Il souffre et meurt.
Peuple debout, chante ta delivrance!
Noel! Noel! Chantons le Redempteur!
Noel! Noel! Chantons le Redempteur!
Karaoke Video with Lyrics

Did you like this post?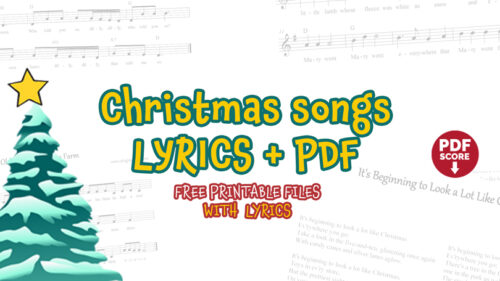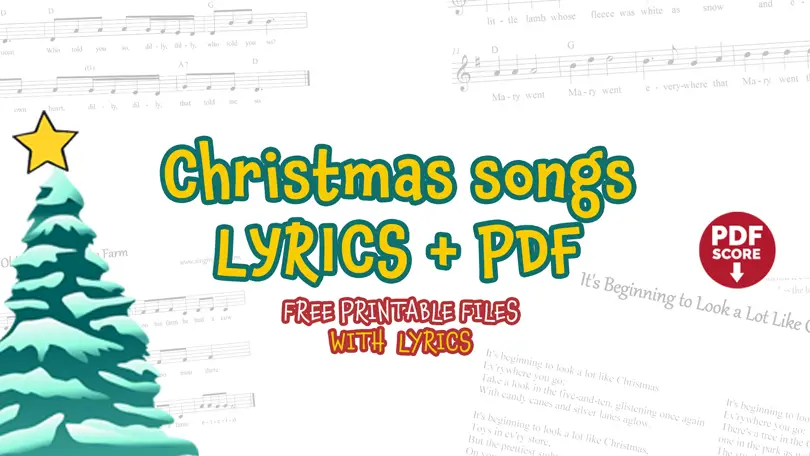 Looking for all our Christmas Lyrics?

Here are 120+ Christmas Songs Lyrics to Help You Spread the Spirit
You may also like:
Petit Papa Noël Printable Lyrics – PDF
Feliz Navidad Printable Lyrics – PDF
En el Portal a Belén Printable Lyrics – PDF
Jingle Bells Lyrics – The Best Free PDF For Printouts
O Come All Ye Faithful Lyrics – Free PDF For Printouts
Auld Lang Syne Lyrics – Free PDF to Save and Print