Licensing for Commercial or Non-Commercial Use
The following is a legal agreement between you and the owners of  www.singing-bell.com. By downloading a file, whether audio, video or image file, you agree to be bound by the terms of this Agreement automatically, without any other conditions or declarations. If you do not agree with these terms, you are not allowed to download the file.
All files on this website are copyrighted and they are the properties of Singing Bell, unless stated otherwise by a copyright note. All rights are reserved unless otherwise stated or granted to you. Your rights to use the file are subject to this agreement and the restrictions specified for each file.
Non-Commercial Use of Singing Bell's Material
We hereby grant to you a non-exclusive, non-transferable license to use the audio, video or image file on the terms and conditions explained in this Agreement FREE OF CHARGE for non-commercial reasons.
You may use the Audio, Video and Image files Non-Commercially free of charge:
– For educational purposes, at school or other educational institutions.
– For personal use, at home or within a non-profit community.
– For any other NON-COMMERCIAL purpose or use (including non-monetized YouTube videos – read all the details here), always referring to our internet address and creating a hyperlink whenever possible.
You may not use the Audio, Video and Image files without a license:
– As part of a TV, radio or web commercial, online streaming media or channel, trademark, service mark or logo.
– For pornographic, unlawful or other immoral purposes, for spreading hate or discrimination, or to defame, undermine or victimise other people, societies or cultures.
– In a way that can give a bad name to Singing Bell itself, the ideas expressed by the traditional songs in audio or video files, or the beliefs, cultures or customs that correspond to objects or scenes depicted on the image files.
– SELLING AND REDISTRIBUTION OF THE FILES (INDIVIDUALLY OR ALONG WITH OTHER FILES) IS STRICTLY FORBIDDEN! DO NOT SHARE THE FILES WITH OTHERS! Instead, please suggest visiting this website.
Commercial Licensing/Use of Nursery Rhymes on YouTube
In case you would like to use our material for commercial purposes, click on the following button or contact us at info(at)singing-bell.com

Depending on your use, current licensing prices are as follows:
Current Licensing Prices
[Last update: July 9th, 2021]
| | |
| --- | --- |
| YouTube License (instrumental/karaoke) | $15.00 |
| YouTube License (song) | $20.00 |
| Facebook License (instrumental/karaoke) | $12.00 |
| Facebook License (song) | $15.00 |
| Instagram License (instrumental/karaoke) | $12.00 |
| Instagram License (song) | $15.00 |
| Online use on websites only (instrumental) | $27.00 |
| Online use on websites only (song) | $36.00 |
| Use in creation of a device, app, interactive ebook/musical board book | $45.00 |
| Audio album release (use of instrumental for original recording) | $45.00 |
| Podcast (use of instrumental or song with vocals) | $45.00 |
| Use in public announcements or call centre in a company | $69.00 |
| Radio use (advertising or other) | $100.00 |
| Use in a movie, on TV or in advertising commercial videos | $120.00 |
(All prices in USD)
YouTube Licenses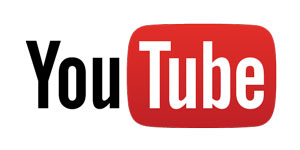 Our material can be used on YouTube in the 2 following ways:
1. USE IN YouTube VIDEOS WITHOUT MONETIZATION
Our tracks have been released on audio albums, so YouTube safeguards our copyrights and sends you a notice if you use them in a monetized video.
Then again, you can also use them now in non-monetized videos (that is, when you don't make any money from those videos) and purchase the commercial license whenever you feel you have enough traffic and want to monetize (or even not at all!).
That means that as long as you don't monetize your video, you can use our music on YouTube free of charge.
Any notification you may get does not affect the status of your channel – that's purely YouTube policy, it's not related to Singing Bell.
2. USE IN YouTube MONETIZED VIDEOS
Our material has been released on albums, so YouTube automatically redirects generated income to the copyright holders.
In order to use our tracks on your channel and monetize your videos, you need a YouTube license.
Here are some details about our YouTube licenses:
Singing Bell's licenses for YouTube are non-transferable, you can make unlimited use of them in a specified channel, and each license is valid only for one channel.
Our licenses do not expire. The material you purchase a license for can be used as long as your YouTube channel exists.
As you can see above, the cost per track is
$12.00 (USD) for the instrumentals (karaoke) and
$15.00 (USD) for the vocal versions of nursery rhymes (actual songs).
There is a discount for the purchase of any 5 tracks or more, depending on the total number of tracks. For example, we usually make a 15% discount for a number of tracks between 5 and 9. Let us know how many tracks you'd be interested in.
There is a bigger discount (more than 30%) for the purchase of bundles (30 to 50 tracks) corresponding to our album releases.
Certain versions have been licensed by third parties, so Singing Bell uses them under permission. These tracks are copyrighted by other copyright holders and can't be licensed by us.
__________________
LICENSING PROCESS

NOTE: Certain compositions have been licensed by third parties, so Singing Bell uses them under permission. These tracks are copyrighted and can't be licensed by us.
If you're interested in buying a YouTube license or any other type of license, please follow the steps below:

__________________
Alternatively, you have to provide us with the following licensing data by sending us an e-mail to info@singing-bell.com:
the tracks title(s)
your name and/or company name
your postal address
your YouTube channel URL and
the email you use as an administrator of your channel
your VAT number*
*only if you need an invoice
and we send you the license of use on YouTube as soon as the payment has been completed (within 24 hours).
MEANS OF PAYMENT
Payments are acceptable on PayPal (credit cards and PayPal account supported) or through bank transfer (no checks accepted).
If you have already sent us your licensing data and want to pay through PayPal, click on the following button to proceed anytime with the payment. This will also start the licensing process.
Have you already filled in this form? If so, go ahead!
---
Always ask permission from/a license by Singing Bell if you want to use the files
– For creating a recording or video that will be posted on the internet or reproduced publicly.
– For sampling purposes in music creation.
– For creating printed reproductions that you intend to sell.
– In any case where the material will be used publicly, with the exception of use for educational purposes.
Information on rights
You acknowledge that by your download the ownership of audio, video and image files does not get transferred to you and you must not claim that it is yours. Your license is non-transferable, which means that you are not allowed to sell, rent, give, sublicense, or otherwise transfer the files or the right to use the files to anyone else. The work you create with the files must be used by yourself, your family or the members of your non-profit community or educational institution. You warrant that you do your best to prevent third parties from duplicating the files.
File submission
By submitting articles or otherwise providing any material to us for display on the Service, you are representing that you are the owner of the material, or are making your submission with the express consent of the owner of the material. In addition, when you post a message, upload a file, or otherwise provide us with material for display on the website, you are granting Singing Bell a royalty-free, perpetual, non-exclusive, unrestricted, worldwide license to:
1. Use, copy, sublicense, adapt, transmit, publicly perform or display any such communication.
2. Sublicense to third parties the unrestricted right to exercise any of the foregoing rights granted with respect to the communication.
The foregoing grants shall include the right to exploit any proprietary rights in such material, including but not limited to rights under copyright, trademark, service mark or patent laws under any relevant jurisdiction.