These are the most popular Christmas Songs lyrics to read, sing or print out.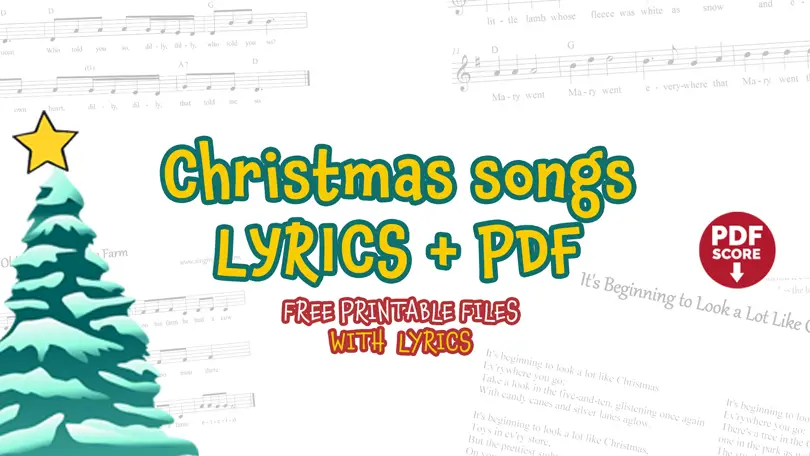 This Christmas Eve you might need the exact lyrics to all the wonderful festive songs and traditional Christmas songs you've known your entire life. Although some classics are easy as ABC, some others have slightly more complicated lyrics and are often misheard, so it's time to solve the mystery of those Christmas song lyrics.
That being said, this collection of Christmas lyrics includes classic Christmas carols, Christian hymns, and favorite Christmas songs – and it will come in handy as the world is about to celebrate the birth of Jesus.
Whether you only want to read these Christmas song lyrics as you listen to the tunes or print them as well and sing along some Christmas music, this collection is all you need (as you can find a free printable PDF for each song). The spirit of Christmas couldn't get merrier now!
Join if you love to sing and Merry Christmas!
Table of Contents
Free Printable Christmas Songs Lyrics in English (PDF)
The largest and ever-expanding collection of popular Christmas songs lyrics on the web, brought to you by Singing Bell.
Besides being able to read the lyrics, you get a free PDF file you can print and hand out.

All Our Lyrics to Christmas Songs Alphabetically
(includes songs in French, Spanish, Italian, German and Greek)
The Themes of Christmas Songs Lyrics
Lyricists have found many ways to write about Christmas. Although the birth of Jesus Christ is the obvious topic, the lyrics to Christmas songs have a wide range of themes, whether they are traditional Christmas tunes or popular rock, pop and jazz compositions of the last century.
These are some recurring themes you will find in these songs:
Religious Themes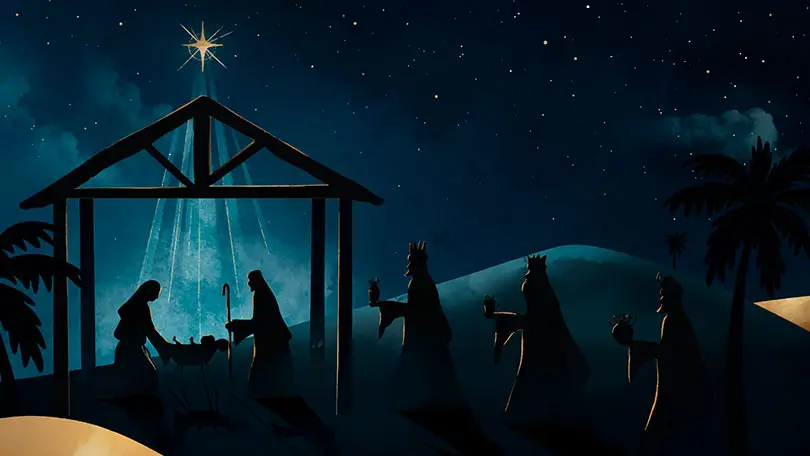 This is a theme that runs through the majority of all the Christmas songs lyrics. These carols, original songs and hymns bring the news of the birth of Jesus, describe the Nativity scene, call Christians to go to Bethlehem or praise God for the coming of the Savior.
Christmas tunes with religious themes include Do You Hear What I Hear?, Silent Night, Little Drummer Boy, and Away in a Manger, as well as many hymns, either in English (Joy to the World, O Holy Night, Hark! The Herald Angels Sing) or in Latin (Adeste Fideles and Gloria In Excelsis Deo).
Home, customs & traditions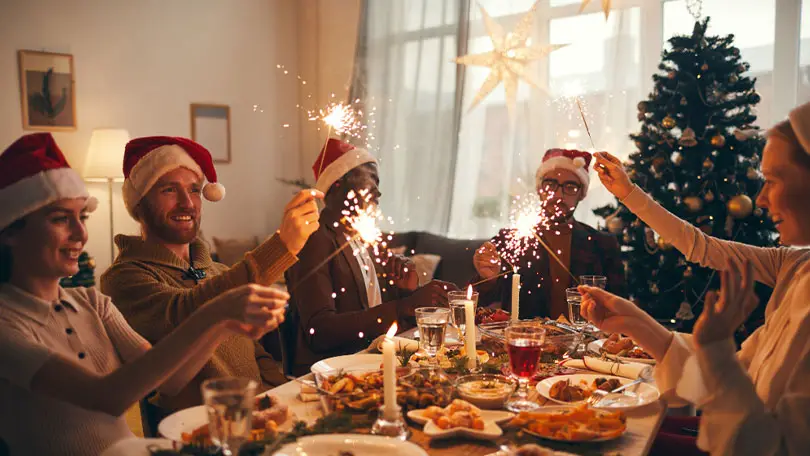 Christmas is about spending valuable time with your family, so many Christmas songs lyrics talk about the bliss of being at home or coming back home for the holidays.
Songs with such lyrics are Chestnuts Roasting on an Open Fire (The Christmas Song), I'll Be Home For Christmas, Up on the Housetop and (There's No Place Like) Home for the Holidays.
Santa Claus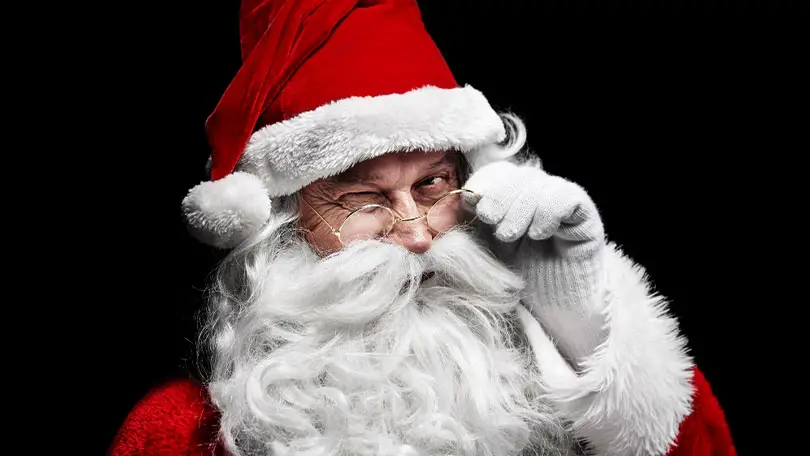 Whether it's Saint Nicholas himself or the mighty Reindeer pulling his sleigh, many songs refer to Santa Claus. He's the one bringing all Christmas gifts after all, right? 😉
Some typical Christmas songs and carols talking about Santa and the crew are obviously Santa Claus is Coming to Town, Must Be Santa, Ariana Grande's Santa Tell Me, Jolly Old Saint Nicholas and of course Rudolph the Red Nosed Reindeer.
Parties, Dinners & Celebrations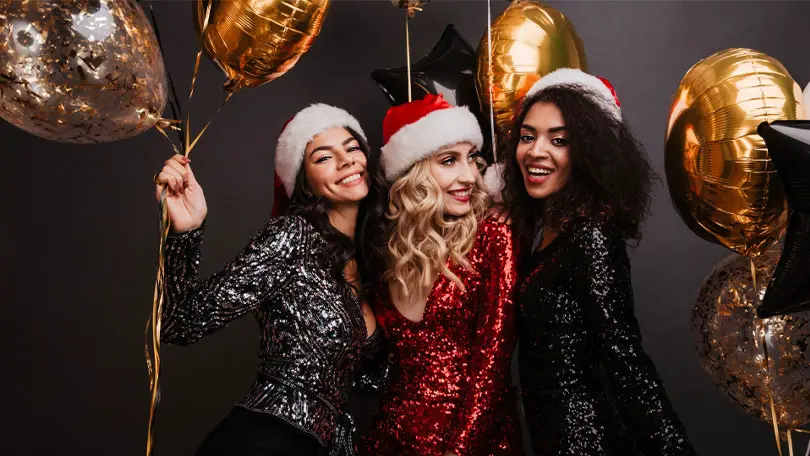 You can't go far without a proper party song! From carols originally sung centuries ago to Brenda Lee and José Feliciano, the tunes in this category abound in Christmas joy. Of course, dinners and delicacies also find their way into these lyrics.
Christmas celebration & party songs include Feliz Navidad, A Holly Jolly Christmas, Jingle Bell Rock, Rockin' Around the Christmas Tree, as well as traditional carols like Deck The Halls, Gloucestershire Wassail, and Here We Come A-Wassailing.
Love
Expressing one's love and affection for a person is a recurring theme in Christmas songs.
Love-themed songs include All I Want for Christmas is You, Have Yourself a Merry Little Christmas, and The Greatest Gift of All.
Missing something or someone/lost love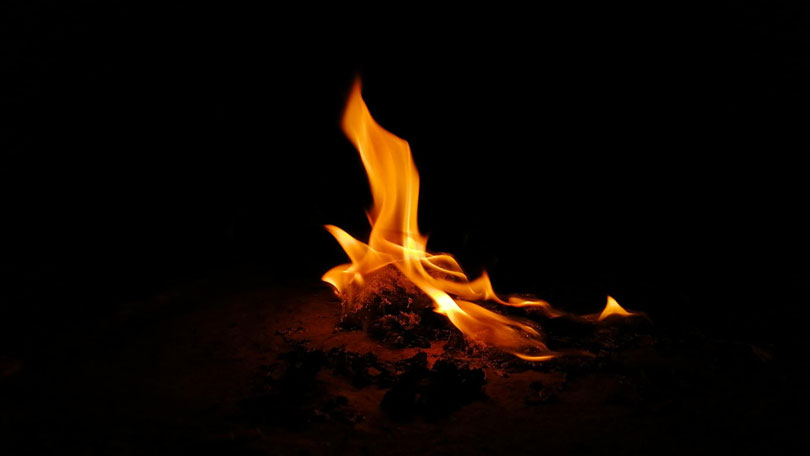 Just as Yuletide often means all types of gatherings, several songs talk about missing a place, being homesick or remembering a love that was lost and expressing heartbreaks.
Songs like those include Wham's Last Christmas, White Christmas, Christmas Without You, the Scottish traditional Auld Lang Syne, and Blue Christmas.
Snow & Winter scenes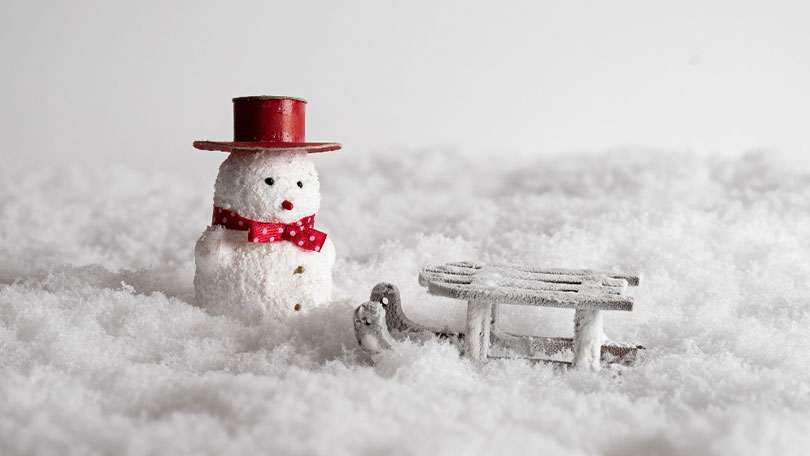 Snow brings the white color of Christmas and gives us material for snowmen-building.
Such winter-themed Christmas songs lyrics include Jingle Bells, Let it Snow! Let it Snow! Let it Snow!, Winter Wonderland, and Frosty the Snowman.
Peace on Earth & Helping our Fellow Man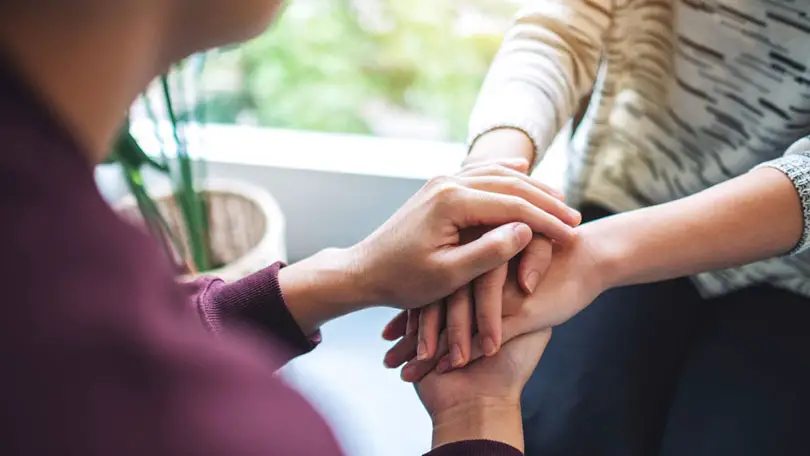 Caring for one another, treating everyone equally and bringing peace and prosperity all over the world are common themes in Christian teachings, but also a demand in modern times.
Songs with lyrics like these include Band Aid's Do They Know It's Christmas?, John Lennon's Happy Xmas (War is over), Nuttin' For Christmas, and of course Let There Be Peace On Earth and Dona Nobis Pacem.
Other themes
Some Christmas songs lyrics have unexpected themes, sometimes making historical references, talking about musical instruments, praising plants and flowers or simply playing with words.
Good King Wenceslas and the Coventry Carol talk of a Bohemian Duke and the slaughter of Herodes, respectively.
O Christmas Tree (O Tannenbaum) and The Holly and the Ivy are tributes to the natural beauty of trees and plants.
Pat-a-pan (Willie, Take Your Little Drum), just like The Little Drummer Boy, is a drum player being called to play.
Finally, The 12 Days of Christmas is a game of word and verses, making it a true favorite for choirs and student concerts.

2-hour Xmas Karaoke Playlist : Christmas Songs Lyrics
Enjoy this Christmas season by singing Christmas songs yourself.
Like it? Pin it!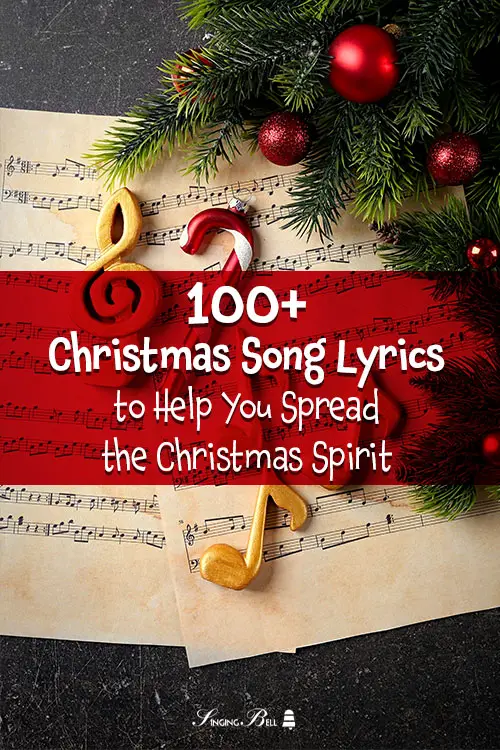 Listen to our Christmas albums:
16 Favourite Christmas Songs for Karaoke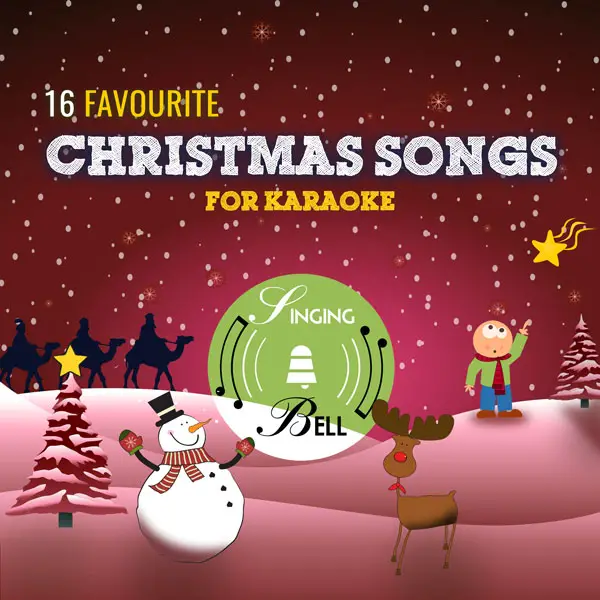 Absolute Christmas classics, from traditional carols to everlasting Christmas hits, find their way to this karaoke album.


30 Favourite Christmas Carols for Karaoke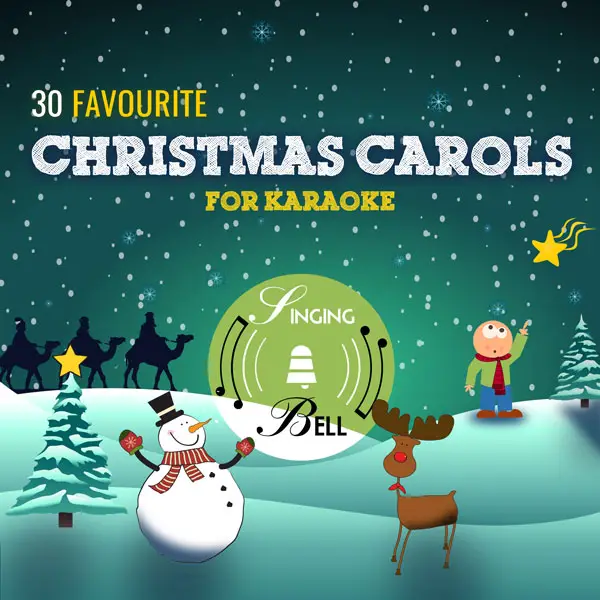 Hymns, beautiful melodies and a range of sounds from medieval to pop, all find their place on this album that is destined to charm parents and kids alike.


Singing Christmas with our Kids, Vol.1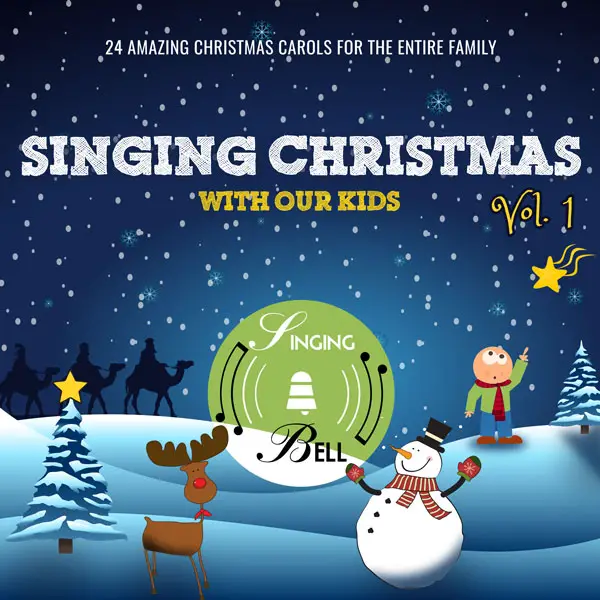 Christmas is a time to rejoice, and singing certainly does bring that. This is your chance to teach your children some all-time favorite carols and sing them along yourself, too.


Did you like this post?
You may also like:
Christmas Carol Sheet Music | 30 Scores for Free Download
Free Printable Music Worksheets in PDF
Christmas Songs Sheet Music | 12 Scores for Free Download
Top 10 Easy Christmas Songs for Preschoolers
75 Christmas Quotes for Kids and Wishes for Little Ones to Share this Season