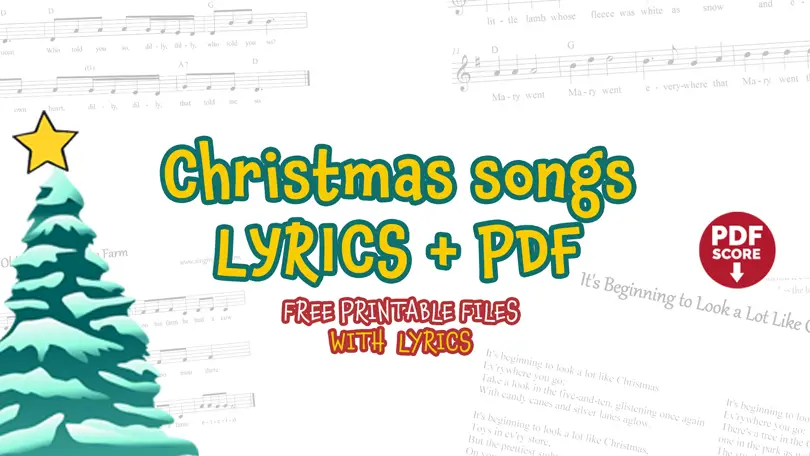 100+ Christmas Song Lyrics to Help You Spread the Christmas Spirit
This Christmas you might need the exact lyrics to all the wonderful festive songs and traditional Christmas songs you've known your entire life. Although some classics are easy as ABC, some others have slightly more complicated lyrics and are often misheard, so it's time to solve the mystery of those Christmas songs lyrics.
That being said, this collection of Christmas lyrics includes classic Christmas carols, Christian hymns, and favorite Christmas songs – and it will come in handy as the world is about to celebrate the birth of Jesus. Whether you only want to sing the songs or print them as well, as you can find a free printable PDF for each one. The spirit of Christmas couldn't get merrier now!
Free Printable Christmas Lyrics in English (PDF)
The largest and ever-expanding collection of popular Christmas songs lyrics on the web, brought to you by Singing Bell.

All Our Lyrics to Christmas Songs Alphabetically
(includes songs in French, Spanish, Italian and Greek)


2-hour XMAS Karaoke Playlist with Christmas Songs Lyrics
Enjoy this Christmas season by singing Christmas songs yourself.
Like it? Pin it!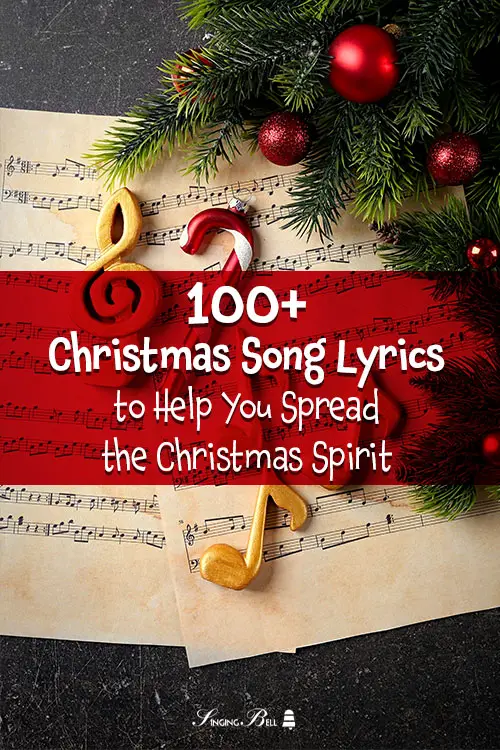 Did you like this post?
You may also like:
Christmas Carol Sheet Music | 30 Scores for Free Download
Free Printable Music Worksheets in PDF
Christmas Songs Sheet Music | 12 Scores for Free Download
Top 10 Easy Christmas Songs for Preschoolers
75 Christmas Quotes for Kids and Wishes for Little Ones to Share this Season