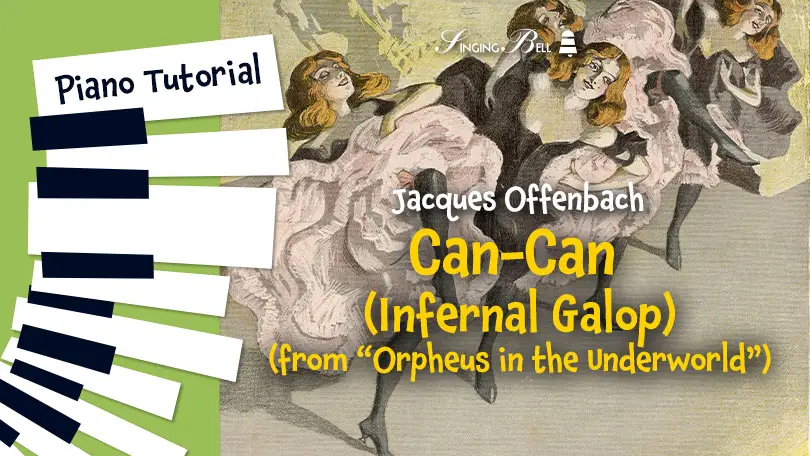 "Can-Can " is a famous dance composed by Jacques Offenbach as a part of the comic opera Orpheus in the Underworld (Orphée aux enfers). On this page you can find a Printable PDF with beginner-level Can Can piano sheet music for free download and a piano tutorial video.

The opera premiered in Paris in 1874 and since then the success has been so great that the musical theme of the Offenbach Infernal Galop (Can-Can) has since been identified with the quite intense and demanding cabaret dance with the same title.
Easy Piano Tutorial Video
Can Can Piano sheet music for beginners

To save this free music sheet of "Jacques Offenbach's Can-Can" to your computer, right click (or tap and hold, on mobile devices) and choose "Save Image As…".
Free Printable PDF piano sheet music for beginners – easy version


To download a printable PDF of this song with easy piano sheet music for beginners, click on the button above or on the following link.
Jacques Offenbach's Can-Can theme| Free PDF with easy Piano Sheet Music for Beginners
Click on the button to watch a tutorial video for xylophone / glockenspiel
and download a PDF file with sheet music and a note chart of this song for free.

Did you like this post?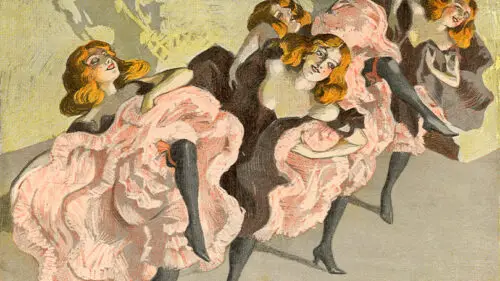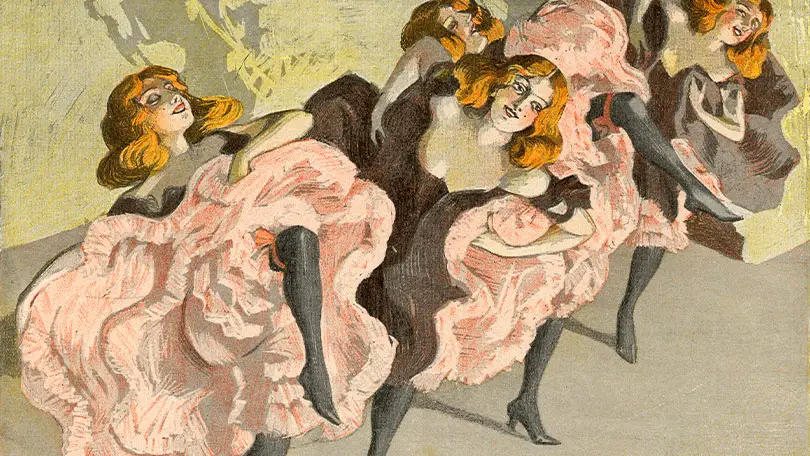 Jacques Offenbach's Can Can
Learn More about the Composer and the Song
You may also like:
Dance of the Sugar Plum Fairy – Piano Tutorial, Notes, Keys, Sheet Music
Up | Married Life – Piano Tutorial, Guitar Chords and Tabs, Notes, Keys, Sheet Music
Dance of the Sugar Plum Fairy – Piano Tutorial, Notes, Keys, Sheet Music