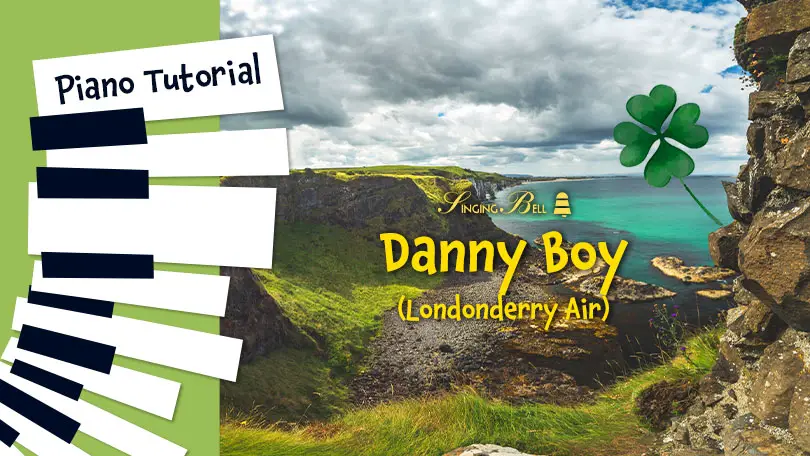 "Danny Boy" is a beautiful Irish ballad. The poem was written by Frederic Weatherly in 1910 and the melody comes from the old Irish tune "Londonderry Air". It is usually interpreted as a message from a parent to a son, wishing for his return from war.
Many musicians loved the tune of the song and adapted it in different musical styles. Bing Crosby, Elvis Presley, Eric Clapton, Sinéad O'Connor, Johnny Cash, Celtic Woman and Keith Jarrett are only some of them.

On this page you can find an esay piano tutorial video and a printable PDF file with piano sheet music for beginners.
Piano Tutorial Video for Beginners (Two Hands)
Piano Sheet Music for Beginners (Two Hands) – Free Printable PDF

The arrangement is for easy piano level. Playing the right hand an octave higher on the one hand we avoid the crossing of the hands. On the other hand the melody sounds better.
Remember to practice each hand alone before joining the two hands together.  Then play the tune at a slow tempo.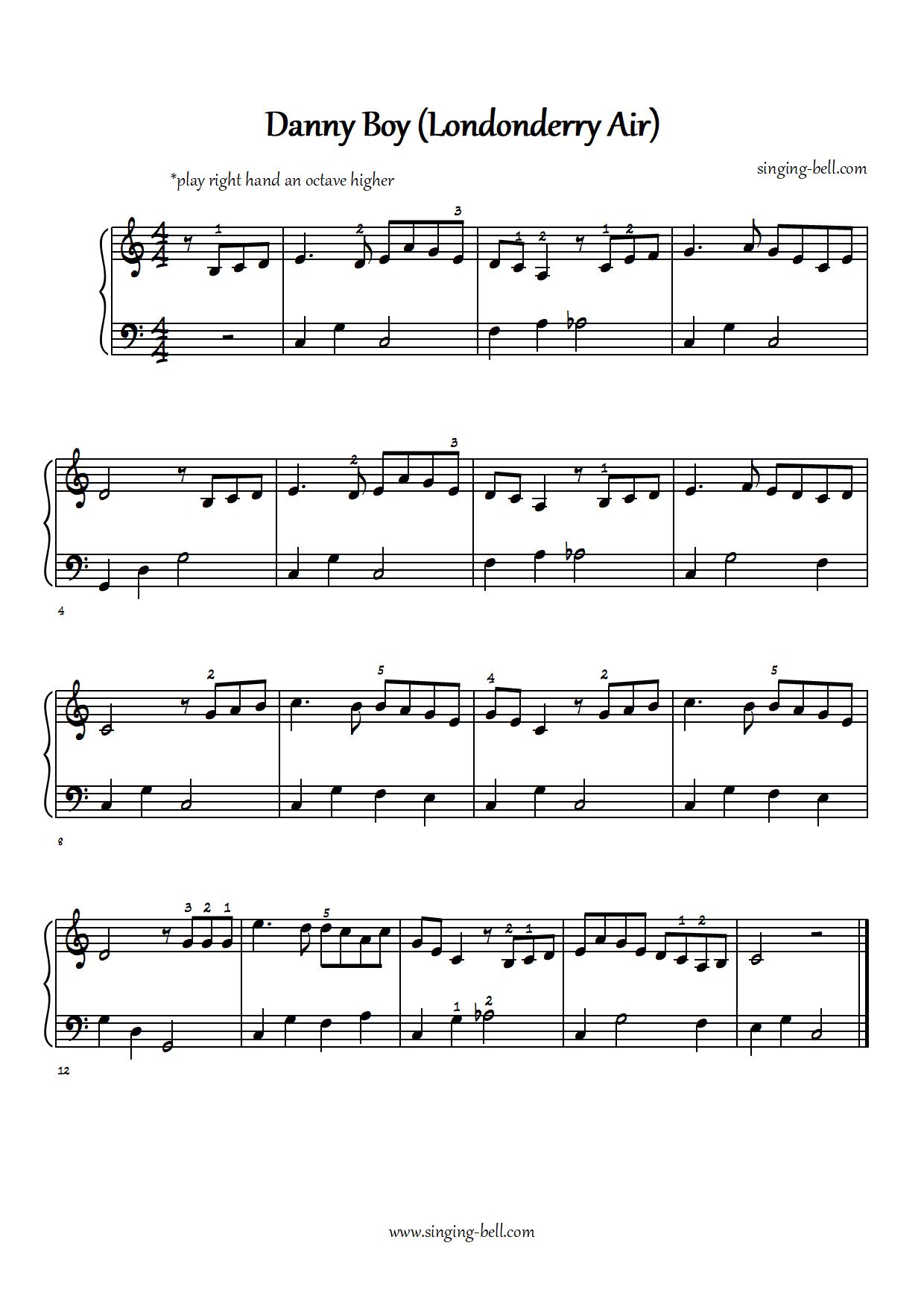 To download a printable PDF of this song with easy piano sheet music for beginners, click on the image above or on the following link.
"Danny Boy" Piano Sheet Music for Beginners | Free PDF Download – Singing Bell
Watch a karaoke video and download a PDF file with lyrics to this song for free by clicking on the following button.

Did you like this post?
You may also like:
Brahms' Lullaby (Cradle song)- Piano Tutorial, Notes, Chords, Sheet Music
London Bridge Is Falling Down – Piano Tutorial, Notes, Chords, Sheet Music
La Cucaracha – Piano Tutorial, Notes, Chords, Sheet Music
Amazing Grace – Piano Tutorial, Notes, Chords, Sheet Music
Jurassic Park Opening Theme – Piano Tutorial, Sheet Music, Notes, Chords
Ode to Joy – Piano Tutorial, Notes, Chords, Sheet Music
Five Little Ducks – Piano Tutorial, Notes, Chords, Sheet Music