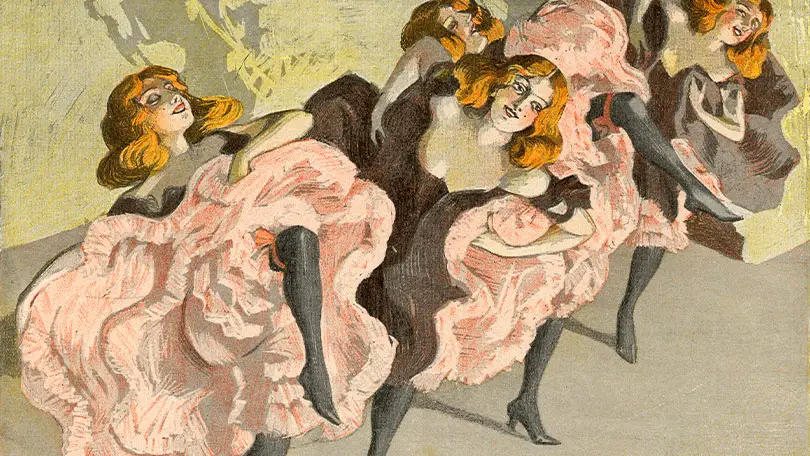 Can-can, or Infernal Galop, is a piece of dance music we have all heard on TV, at the cinema and certainly in some animation even if we do not know who the title or its composer is.
In this small tribute we will get to know the interesting story of the dance, the music and the composer that made it famous all over the world. We will also hear some interesting interpretations of the piece from the opera, as well as TV and movie scenes associated with the melody. Additionally, we will suggest educational material to introduce this key musical theme to your repertoire or that of your students.
Composition ID
Table of Contents
Title: Can-can
Date: 1858
Place: Paris
Genre: "Galop" dance from opera buffa "Orpheus in the Underworld"
Composer: Jacques Offenbach (Cologne 1818 – Paris 1880)
Once upon a time… in Paris
Since the 1830's a rather demanding type of dance appeared with dancers jumping and making figures raising their legs high enough at a fast pace. Although there were initially several male dancers who became known for their skill in this type of dance, female dancers became more established later. In fact, as during the dance they lifted their dresses a little more, thus revealing their underwear and black stockings, that dance was considered scandalous.
However, at the end of the 19th century, that dance, known as can-can (or cancan / can can) was introduced in Parisian cabarets, such as the Moulin Rouge.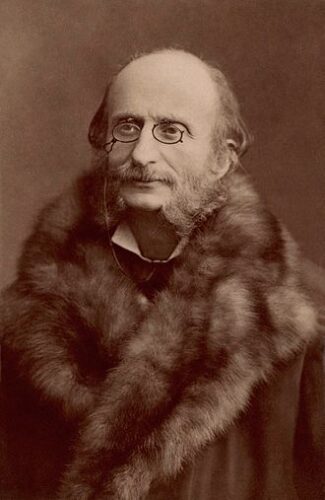 Jacques Offenbach and
Orpheus in the Underworld
Among the composers who wrote music for the Can-Can dance Jacques Offenbach is the most famous. In 1858, he included the well-known musical theme in the operetta "Orpheus in the Underworld" (Orphée aux Enfers).
Offenbach was born in 1819 in Cologne, Germany. From the age of 6 he started music lessons with his father who, in addition to being a cantor in the synagogue, made a living playing the violin in cafés. At the age of 14, little Jacques and his brother, as musical talents, visit Paris and manage to earn a place to study at the Paris Conservatoire. Since then, as a virtuoso not only of the piano but also of the cello, Jacques Offenbach has gone down in music history as a famous composer. He died in Paris in 1880.
The comic opera (opéra comique) "Orpheus in the Underworld", a satire (lampoon) that was based on the myth of Orpheus and Eurydice, premiered in Paris in 1858 with great success, and was repeated in 1874 where it once again was "a box office hit". It still holds a firm place in the opera repertoire to this day.
The most famous part of the opera is the dance "Infernal Galop", a lively and uplifting melody that was rightly identified with the Can-Can dance.
Can-can: Easy Piano Score for Beginners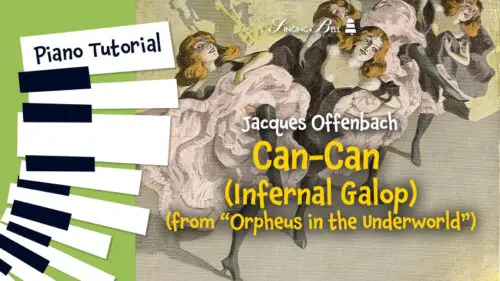 Click here to watch a Piano Tutorial for beginners
and to download a Printable PDF file
with an Easy Piano Sheet Music
for free.
Can-can: Glockenspiel / Xylophone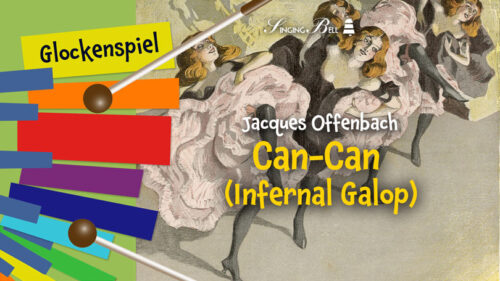 Click here to watch a Glockenspiel / Xylophone Tutorial
and download an Easy Printable Sheet Music for Free.
Can-can: Music, Dance, Films and More
Offenbach's theme has been used as a soundtrack in a number of films of all kinds. Let's take a look at some excerpts where this melody has been included.
First of all, let's get to know the dance. Men and women dancers to the rhythm of music. A good aerobics exercise for them, a show for the rest!
What else could be used in the scene besides Offenbach's theme? Starts at 1:24
Inside a painting exhibition, Bugs Bunny, Elmer and Duffy Duck embark on a crazy chase. The music comes to emphasize the images: After Dali's clocks (The Persistence of Memory) and Munch's Scream, our favorite heroes enter the Gardens of Paris (Jardin de Paris) by Toulouse-Lautrec with the famous Can-Can dancer Jane Avril.
Pinky and the Brain ridicule a great dictator. Can-Can is ideal for emphasizing satire and perhaps mocking the character it implies. After all, in Offenbach's time, the opera Orpheus in the Underworld is said to have been a satire on Napoleon III , the first President of France and nephew of the famous Napoleon I.
In Little Mermaid, the French chef's song ends with – what else? – a melody of a predominantly Parisian character. Starts at 1:40
For those who want to watch the musical theme of Can-Can through the full score as inspired by Offenbach.
Can-Can and Body Percussion. Teenagers (and adults, of course!) will love it.
Whether you are a music teacher or a leader in a work group, therapy, etc., this suggestion is a good way to combine group coordination with fun as well as skillful challenges.
Did you like this post?
You may also like: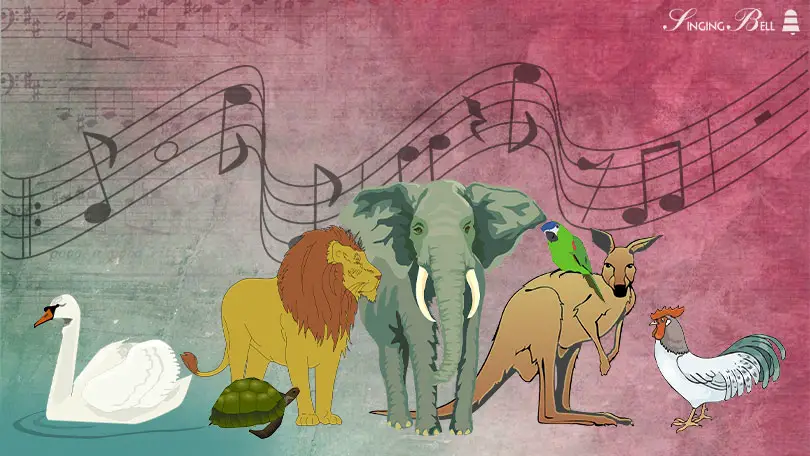 Saint-Saëns: The Carnival of the Animals for Kids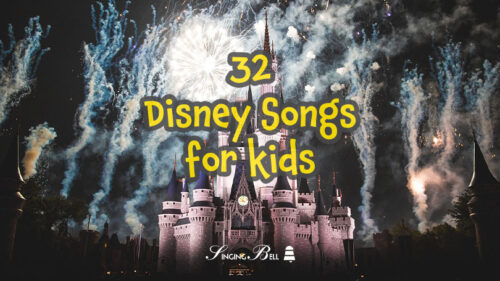 32 Disney Songs for Kids to Listen To on Repeat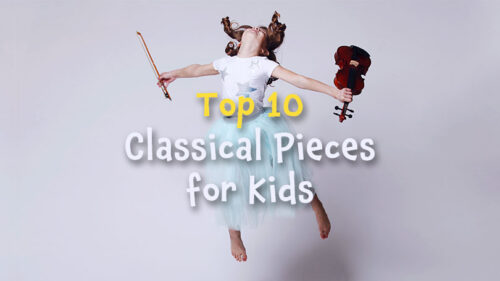 Top 10 Popular Classical Music Pieces for Kids