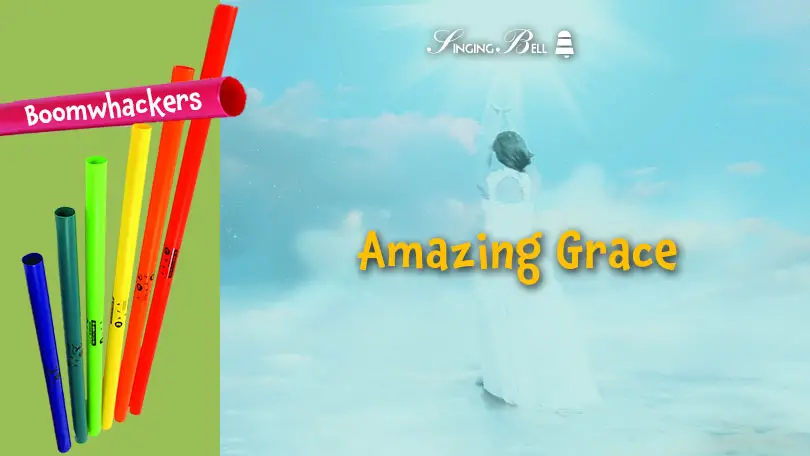 On this page you can find boomwhackers sheet music for Amazing Grace in two lines: one for the melody and one for the accompaniment. You can also download for free a PDF file with color notes and listen a sound file with the arrangement.
"Amazing Grace" is a Christian hymn published in 1779. The lyrics to Amazing Grace, were written in 1772 by the English poet and Anglican clergyman John Newton (1725–1807).
According to the Dictionary of American Hymnology, "Amazing Grace" is John Newton's spiritual autobiography in verse. It has been performed by various artists and most recently it was Andrea Bocelli who sang it on Easter Sunday during the 2020 COVID pandemic in front of an empty Duomo Cathedral in Milan, Italy.
Amazing Grace – Boomwhackers / Handbells Arrangement Free Sheet Music PDF
(PDF download button below)
Click on the following images to preview the music sheet.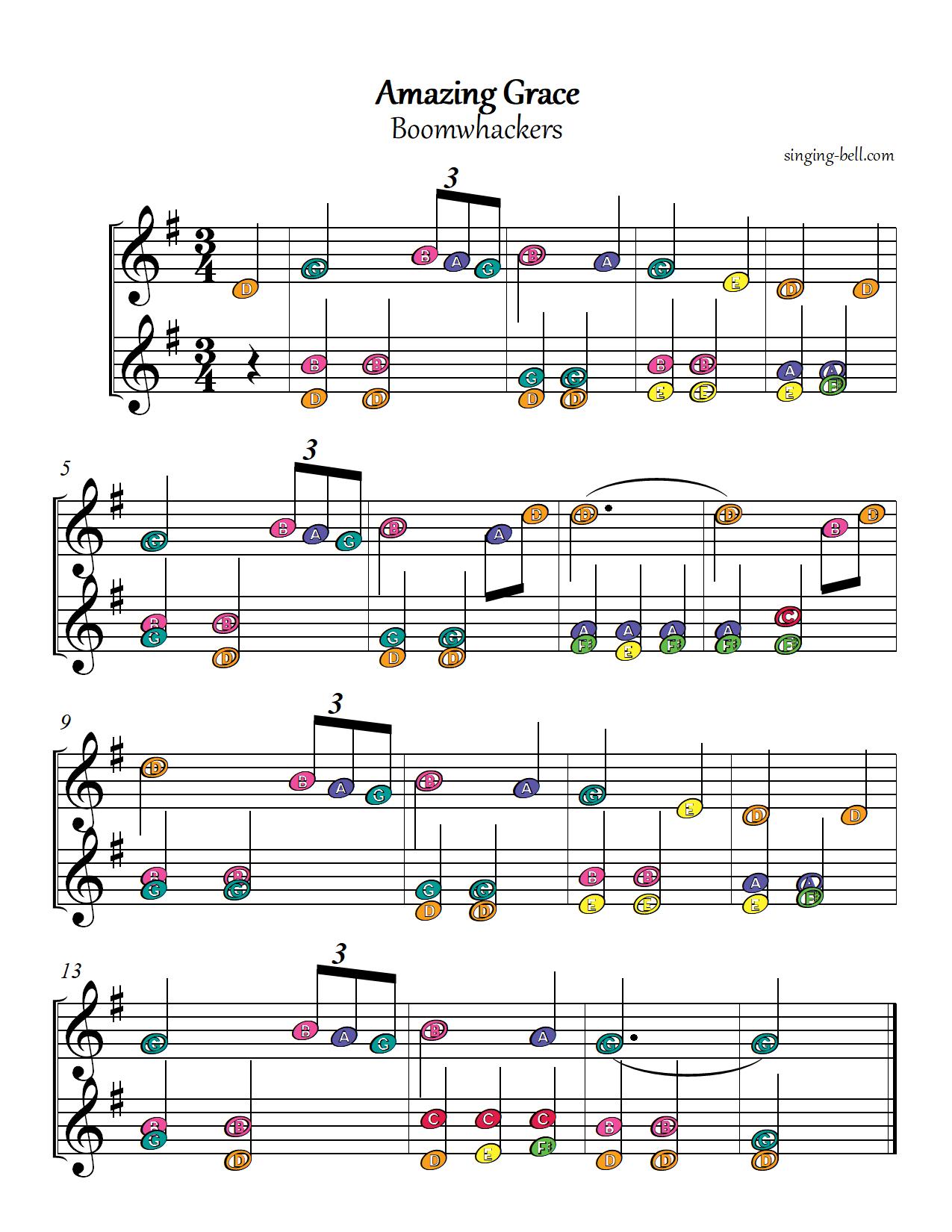 Click here or on the following button for a free download
of the boomwhackers / handbells sheet music in PDF.

Boomwhackers Arrangement Sound file
To listen to the boomwhackers arrangement offered above, click on the following player.
Did you like this post?
You may also like:
Jingle Bells – How to Play with Boomwhackers or Handbells
Carol of the Bells – How to Play with Boomwhackers or Handbells
We Don't Talk About Bruno – How to Play on the Glockenspiel / Xylophone
Harry Potter | Hedwig's Theme – How to Play on the Glockenspiel / Xylophone
Twinkle, Twinkle, Little Star – Orff Arrangement and Solo Marimba Sheet Music