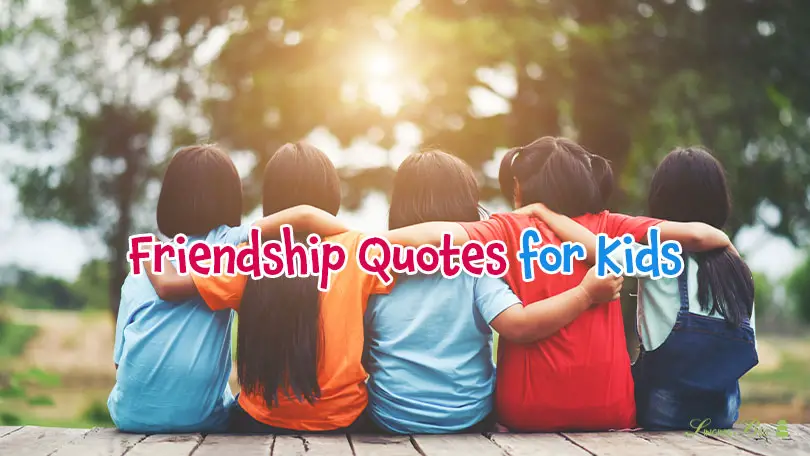 In a world that seems increasingly narcissistic at times, teaching kids about the meaning of having true friends is absolutely necessary. As we all know, children follow examples and the following friendship quotes for kids can become statements that could make them think and discuss.
Read these quotes to a child or in class and talk with them about what each author, philosopher, public person or even fictional character had to say about friends. The life-defining bond that friendship is can be established by planting those seeds early. Kids can become adults that will have real friends to count on.
Table of Contents
Inspirational Friendship Quotes for Kids and Preschoolers
If you're looking for inspiration to talk about friendship with your kids, read the following quotes: they are all about the special connection, the sharing and the trust of a true friendship.
In a friend, you find a second self. Isabelle Norton
What is a friend? A single soul dwelling in two bodies. Aristotle
A single rose can be my garden… a single friend, my world. Leo Buscaglia
There is nothing on this earth more to be prized than true friendship. Thomas Aquinas
Friends are like flowers. They fill the world with beauty. Celeste Barnard
A friend is someone who gives you total freedom to be yourself. Jim Morrison
A friend is one before whom I may think aloud. Ralph Waldo Emerson
A friend is someone with whom you dare to be yourself. Frank Crane
Good friends are like stars, you don't always see them, but you know they are there. Christy Evans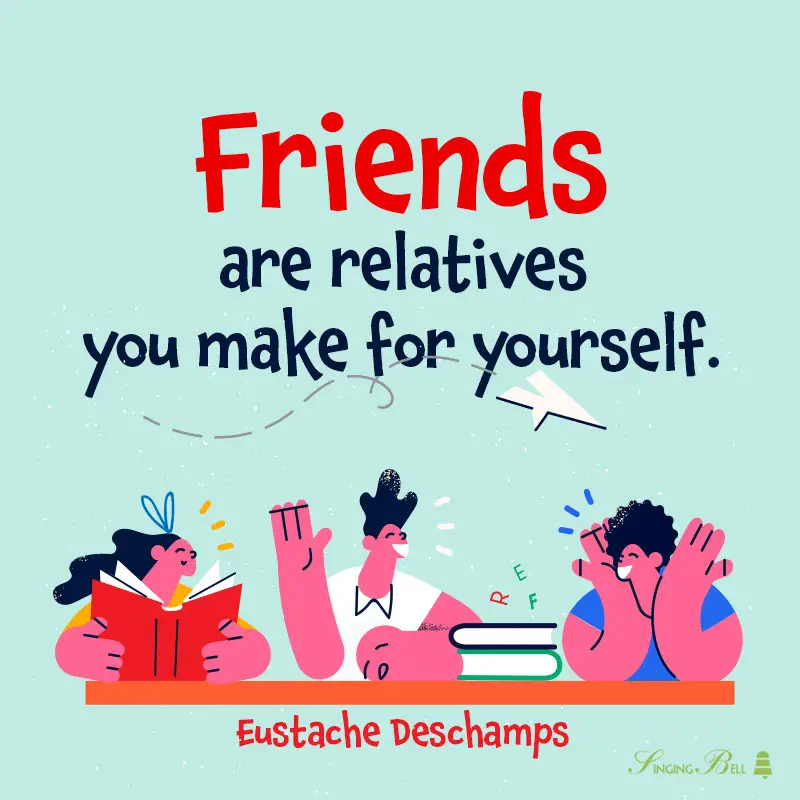 Motivational Quotes About Friendship for Kids to Help them Make Connections with others
Friendships are very important relationships in everybody's life; we often need to guide our kids on taking turns and sharing. Home and school coaching are very helpful in teaching good behaviors and social skills – you can use some of these quotes as a word of motivation!
Friendship is the golden thread that ties the heart of all the world. John Evelyn
We didn't realise we were making memories; we just knew we were having fun. Winnie the Pooh
A friend is someone who makes it easy to believe in yourself. Heidi Wills
Friendship is all about trusting each other, helping each other, loving each other and being crazy together. O. Henry
Remember, the greatest gift is not found in a store nor under a tree, but in the hearts of true friend. Cindy Lew
Friends are the angels who lift us to our feet when our wings have trouble remembering how to fly. Lorraine K.Mitchell
Close Friend Friendship Quotes for Kids to Encourage them on Trusting and Sharing
Some children make friends easily while others not, but best friends make the difference! By playing together not only do they have fun, but they develop their own world where imagination rules!
A good friend is like a four-leaf clover: hard to find and lucky to have. Irish proverb
My best friend is the one who brings out the best in me. Henry Ford
A friend is someone who knows all about you and still loves you. Elbert Hubbard
Friends are honest with each other. Even if the truth hurts. Sarah Desse
Things are never quite scary when you've got a best friend. Bill Watterson
I would rather walk with a friend in the dark, than alone in the light. Hellen Keller
A friend is one of the best things you can be and the greatest things you can have. Sarah Valdez
There is nothing I would not do for those who are really my friends. Jane Austen
A true friend never gets in your way unless you happen to be going down. Arnold H Glasgow
Funny Friendship Quotes for Kids to Share and Enjoy
What a friend would be if we didn't share jokes and funny moments together? Enjoy these quotes with your kids!
Only your real friends tell you when your face is dirty. Sicilian Proverb
A friend is like an oreo, it's not always that great, but it always gets better! Erin Westbrook
There is nothing better than a friend, unless it is a friend with chocolate. Linda Grayson
Never let your best friends get lonely…keep disturbing them. Candlelight Publications
Friends buy you food. Best friends eat your food. Unknown
Sometimes me think, 'What is friend?' Then me say, 'Friend is someone to share the last cookie with'. Cookie Monster
It is one of the blessings of old friends that you can afford to be stupid with them. Ralph Waldo Emerson
Short Friendship Quotes to Teach Kids the Importance of Being Loyal to their Friends
These brief but powerful quotes on friendship are perfect to share with your kids at any moment!
Hold a true friend with both your hands. Nigerian Proverb
In a friend you find a second self. Isabelle Norton
The only way to have a friend is to be one. Ralph Waldo Emerson
Friends are relatives you make for yourself. Eustache Deschamps
A friend in need is a friend indeed. Latin Proverb
The best mirror is an old friend. George Herbert
A true friend is the greatest of all blessings. Francois de La Rochefoucauld
True friends are always together in spirit. L.M. Montgomery
One loyal friend is worth ten thousand relatives. Euripides
If you like it, pin it!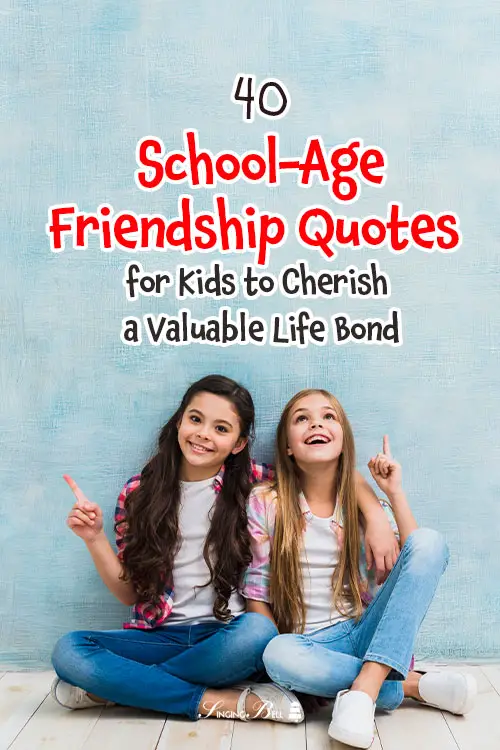 Did you like this article?
You might also like:
60 Empathy Quotes for Kids to Make the World a Better Place
20 Peace Quotes to Explain Peace and War to Kids
Dream Big | 101 Motivational Quotes for Kids
160 Positive Quotes for Kids on the Good Side
70 Reading Quotes for Kids Like Tickets to New Worlds