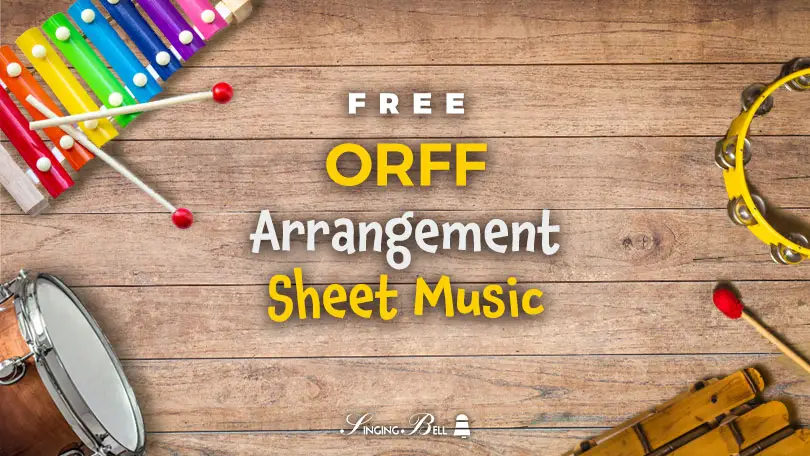 When you want to use your Orff instruments in class (or even at home), you'll need your sheet music! Whether you're a music educator, a parent, or simply someone looking for engaging musical activities, this collection is sure to captivate you. We've curated a diverse selection of arrangements that cover various genres and themes, all accompanied by free Orff sheet music for your convenience.
In this post, we'll explore three exciting categories of Orff arrangements, along with free Orff sheet music. First up, we have a fantastic selection of kids' songs. These arrangements are perfect for introducing young learners to the world of music through fun and interactive Orff instrument play. From traditional nursery rhymes to popular children's songs, you'll find a range of options that are both educational and entertaining.
Next, we'll delve into the realm of Christmas songs. What better way to celebrate the holiday season than with joyous melodies played on Orff instruments? Get into the festive spirit with our hand-picked collection of free Orff sheet music that encompasses beloved carols and seasonal favorites.
Lastly, we'll explore the world of soundtracks and classical pieces.
Unleash your inner maestro as you embark on musical journeys through iconic movie scores and timeless classical compositions. With our carefully selected Orff arrangements, you can bring these captivating melodies to life and create a truly immersive musical experience.
Table of Contents
Free Orff Sheet Music for Kids' Songs
Free Orff Sheet Music for Soundtracks and Classical Pieces