"Jingle Bells" is among the most popular kids Christmas songs around the world. It was written by James Lord Pierpont, its original title was "One Horse Open Sleigh" and it was published under it in the autumn of 1857.
On this page you can find Notes, Chords and Activities for the song, and a Printable PDF for free Download, and a piano tutorial video.
If you would like to watch and sing this children's song with vocals, click here for the sing-along version.
---
Music Score / sheet music with chords in C

To save this free music sheet of "Jingle Bells" to your computer, right click and choose "Save Image As…".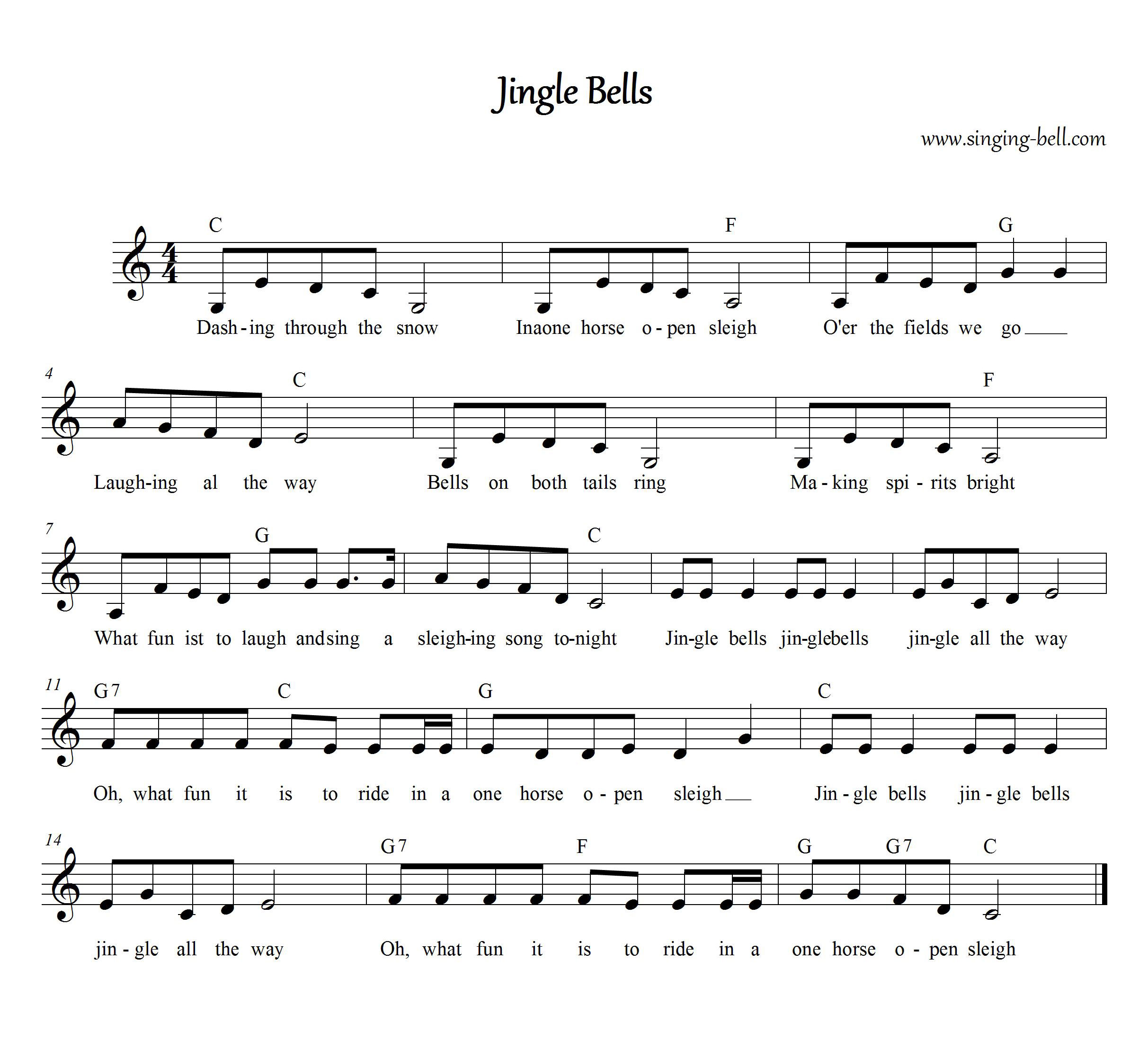 ---
Free Printable PDF with Lyrics and Music sheet


To download a ready-to-print PDF of "Jingle Bells" for music activities with a music sheet, lyrics and a drawing for kids to paint, right click (or tap and hold, on mobile devices) on the following link, then choose "Save link as…".
"Jingle Bells" free PDF download – Singing Bell
You might also like:
'The 12 Days of Christmas' Piano Tutorial
'Adeste Fideles' Piano Tutorial
'Little Drummer Boy' Piano Tutorial