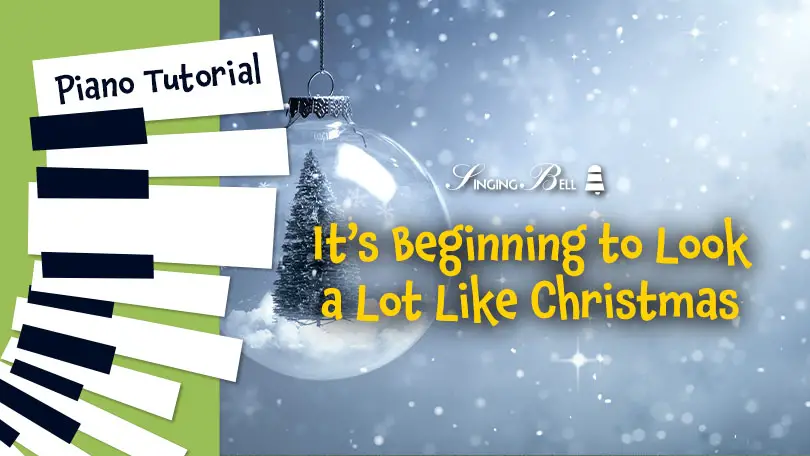 "It's Beginning to Look a Lot Like Christmas" was originally titled "It's Beginning to Look Like Christmas". It's a Christmas song written in 1951 by Meredith Willson and while being recorded by many artists, it has made a hit for Perry Como and The Fontane Sisters.
On this page you can find Notes, Chords, a Printable PDF with sheet music for free Download, guitar chords and tabs to help you play the song, as well as a piano tutorial video.
How to play It's Beginning to Look a Lot Like Christmas on the Piano – Easy Piano Tutorial Video
Easy piano sheet music for beginners
Although the melody is more complicated, the left hand is very easy, accompanying the melody with half notes. The arrangement is in the A major key, and the meter is in 4/4.
The left hand, although following a bass that constantly changes chords, plays in half values and this makes it quite easy. On the other side, the right hand changes positions constantly as the melody moves to a wide range. That is why it needs a lot of practice before it joins the left one.
You can watch the tutorial video above which will help you get an idea of how to combine the two hands on the piano.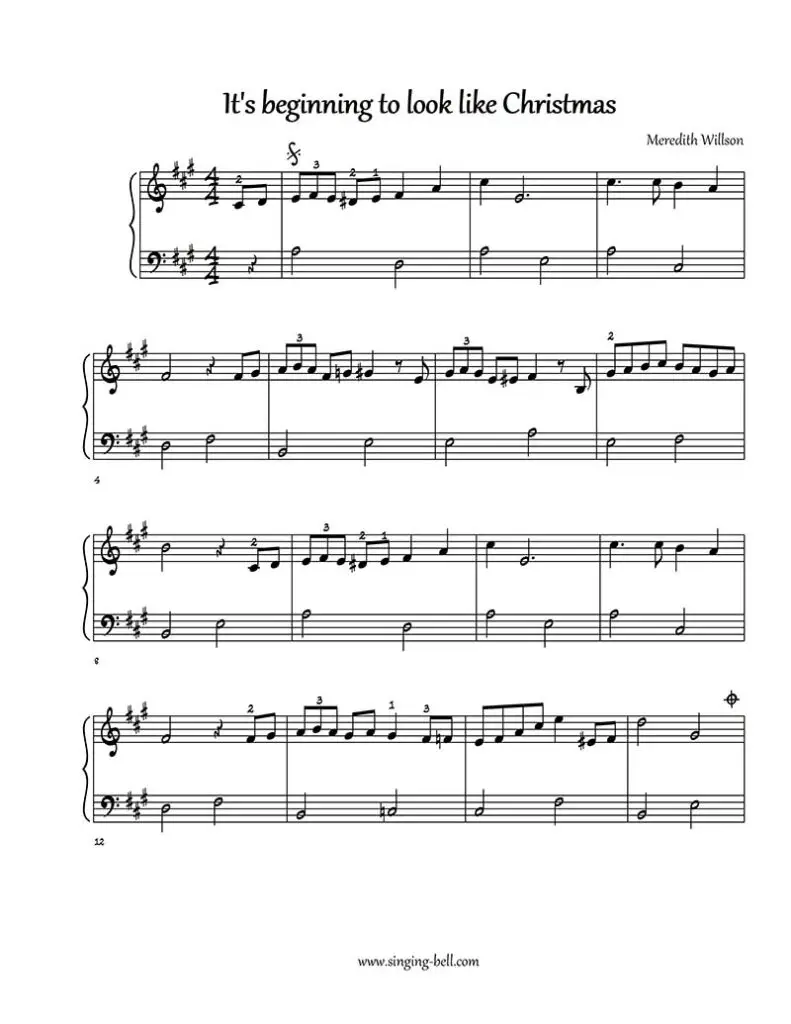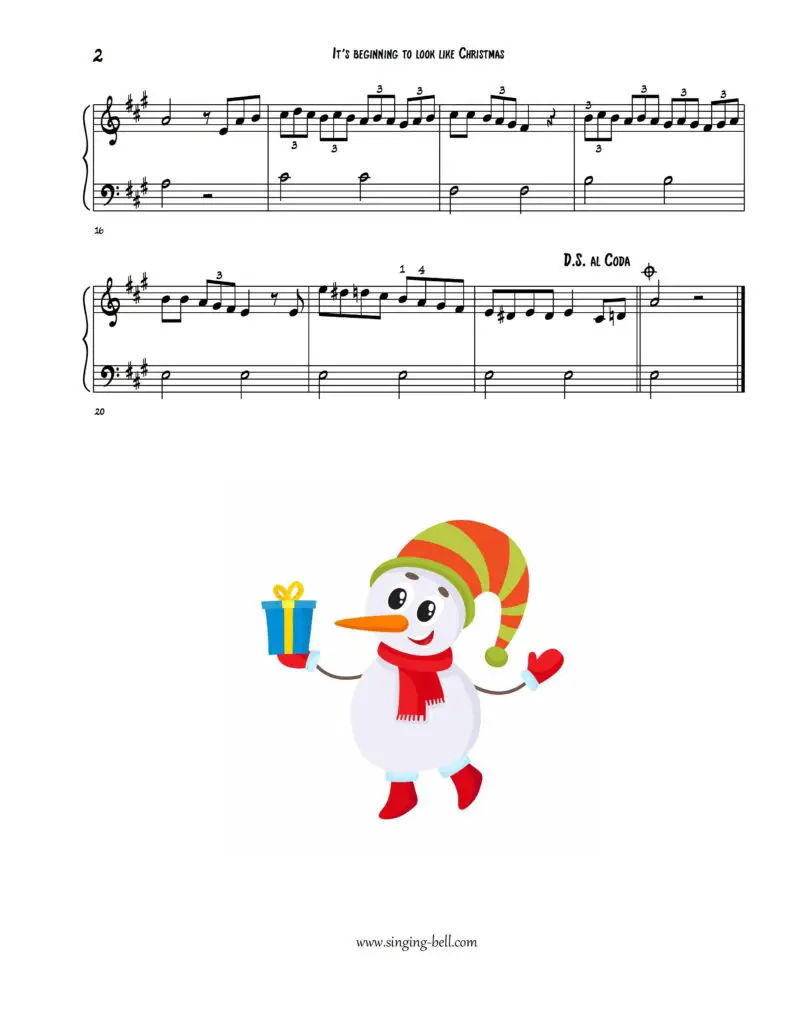 Free Printable PDF with Easy Piano Sheet Music

To download a printable PDF of this song with easy piano sheet music for beginners, click on the button above or on the following link.
It's Beginning To Look A Lot Like Christmas | Free PDF with easy Piano Sheet Music for Beginners
Did you like this post?
You may also like:
All I Want for Christmas is You – How to Play on the Piano
How to Play Jingle Bells – How to Play on the Piano
How to Play White Christmas – How to Play on the Piano