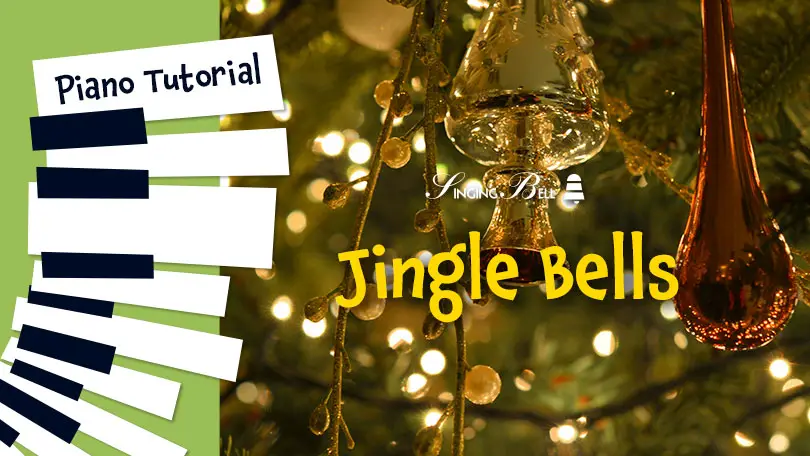 Carol, U.S.A.
"Jingle Bells" is among the most popular kids Christmas songs around the world. It was written by James Lord Pierpont, its original title was "One Horse Open Sleigh" and it was published under it in the autumn of 1857.
On this page you can find Notes, Chords and Activities for the song, and a Printable PDF for free Download, and a piano tutorial video.
Table of Contents
How to play Jingle Bells on the Piano – Easy Piano Tutorial Video
Easy Piano Sheet Music for Beginners
An easy piano arrangement in C major with the right hand playing the melody and the left one accompanying with consonances of whole notes, following the harmony (tonic and dominant chords).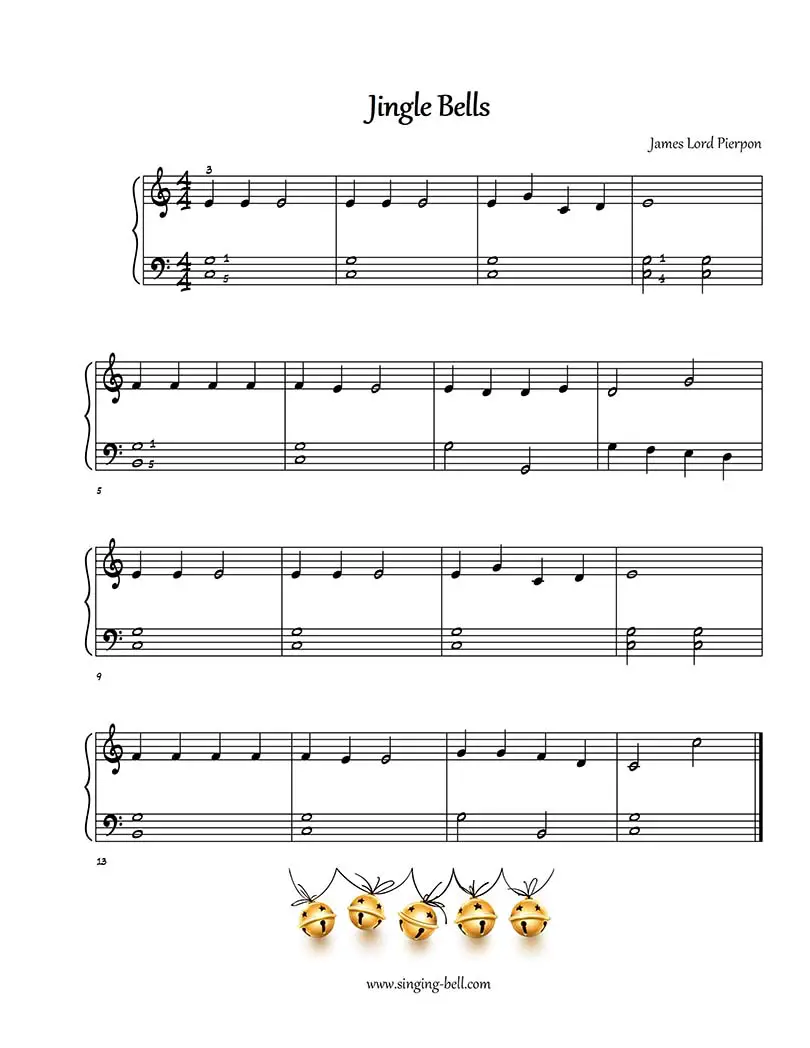 Free Printable PDF with Easy Piano Sheet Music

To download a printable PDF of this song with easy piano sheet music for beginners, click on the button above or on the following link.
Jingle Bells | Free PDF with easy Piano Sheet Music for Beginners
Teaching ideas
Time for handicrafts!
Make your handmade jingle-bells, using beer caps from glass bottles or other metal sound-producing little objects fixed on a stick or a kitchen paper roll carton.
You can decorate it and play them while singing the chorus.
Did you like this post?
You may also like:
The 12 Days of Christmas | Free Easy Piano Sheet Music PDF – How to Play on the Piano
Piano Tutorial, Guitar Chords and Tabs, Notes, Keys, Sheet Music – How to Play on the Piano
Adeste Fideles (O Come All Ye Faithful) | Free Easy Piano Sheet Music PDF – How to Play on the Piano