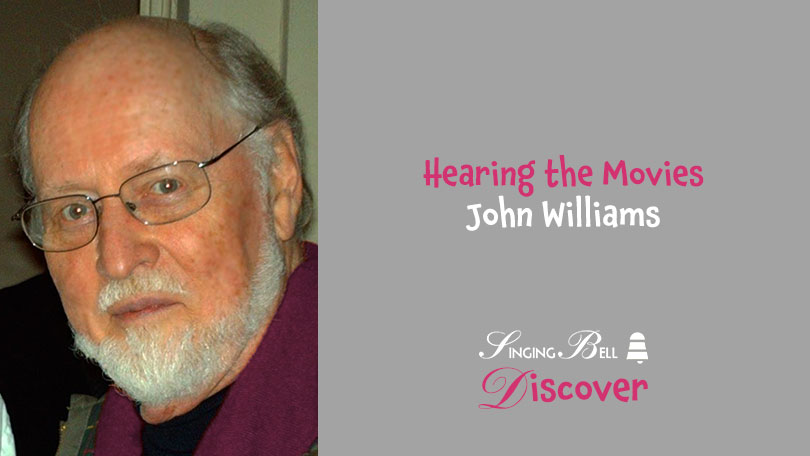 Original photo by Nationalparks [altered]. This file is licensed under the Creative Commons Attribution-Share Alike 3.0 Unported license.
The number of awards counted, films mentioned and superlatives used when presenting John Williams is probably not enough. One of the greatest American film composers of the 20th century, he is popular both for his epic and melodic themes in films like the Star Wars series, Superman, the Indiana Jones series, the first two Jurassic Park films, Schindler's List, and the first 3 Harry Potter films among others.
His long-lasting collaboration with Steven Spielberg is a just a part of his soundtrack-writing career, which spans seven decades. He was nominated for and won various prestigious awards, and his successful and critically acclaimed works have influenced many other composers.
Table of Contents
Composer ID
Name: John Williams
Nationality: US American
Born: 1932, New York City, U.S.
Biography
American composer John Williams was born February 8th, 1932, in Flushing, Queens, NYC. In 1948 he moved with his family to Los Angeles and graduated from North Hollywood High School in 1950. After graduation, John attended the University of California where he studied composition under Mario Castelnuovo-Tedesco. In 1951 he enlisted in the US Air Force where he performed and composed music for the military band.
Once John completed his military service, he moved back to New York City where he attended the Julliard School. While there, he studied piano and had aspirations to become a concert pianist but decided later to focus on composition.
John Williams' early career saw him working as a studio pianist where he composed and recorded music for productions like Peter Gunn, Days of Wine and Roses, Charade, Sweet Smell of Success, West Side Story, The Apartment, Daddy-O, Because They're Young, Gilligan's Island, Bachelor Father, Kraft Suspense Theater, Lost in Space, The Time Tunnel, and Land of the Giants, Valley of the Dolls, Goodbye Mr. Chips, Fiddler on the Roof, Images, The Poseidon Adventure, The Towering Inferno, Earthquake, and The Cowboys.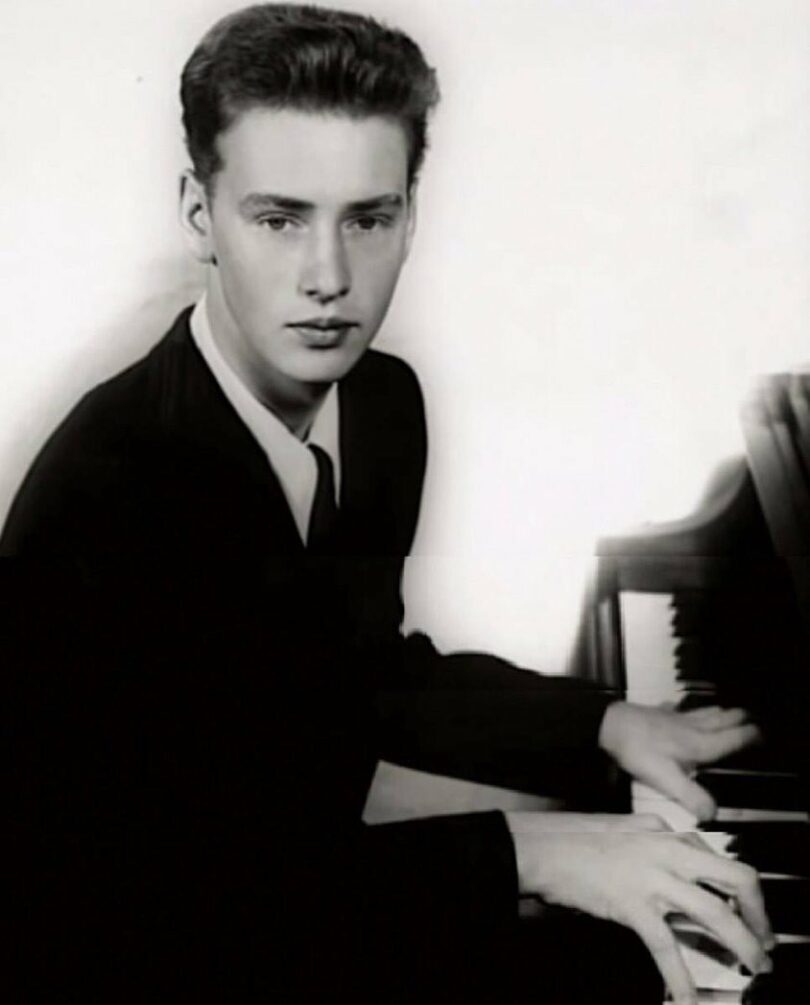 Some of his most well-known collaborations were with Steven Spielberg (Close Encounters of the Third Kind, The Sugarland Express, E.T. the Extra-Terrestrial, Jaws, Empire of the Sun, the Indiana Jones franchise, Jurassic Park, Munich, Saving Private Ryan, Schindler's List, The Adventures of Tin-Tin, and War Horse), Clint Eastwood (The Eiger Sanction), George Lucas (Star Wars Franchise), Alfred Hitchcock (Family Plot), and Rob Marshall (Memoirs of a Geisha). The composer was also selected to compose the music for the first three films of the Harry Potter franchise, Superman Returns, the X-Men series, and Smallville.
John Williams has received numerous awards over the course of his career; 5 Academy Awards, 3 Emmy Awards, 4 Golden Globes, 25 Grammy's, and 7 British Academy Awards (BAFTA). He is one of the most nominated artists on record. Up to 2022, he has been the Academy's most-nominated living person and the second-most nominated person in the history of the Oscars. In addition to the above-mentioned awards, he as been inducted to the American Classical Music Hall of Fame, the Hollywood Bowl Hall of Fame, The Olympic Order, among others.
Williams has been employed as a conductor and composer for the Boston Symphony Orchestra, Tanglewood, Chicago Symphony Orchestra, Los Angeles Philharmonic, London Symphony Orchestra, New York Philharmonic, Walt Disney Concert Hall, Fenway Park, National Symphony Orchestra, US Army Herald Trumpets, Joint Armed Forces Chorus, Vienna Philharmonic Orchestra, and the Berlin Philharmonic.
He is considered one of the world's most influential film composers and regarded as one of the best composers in history.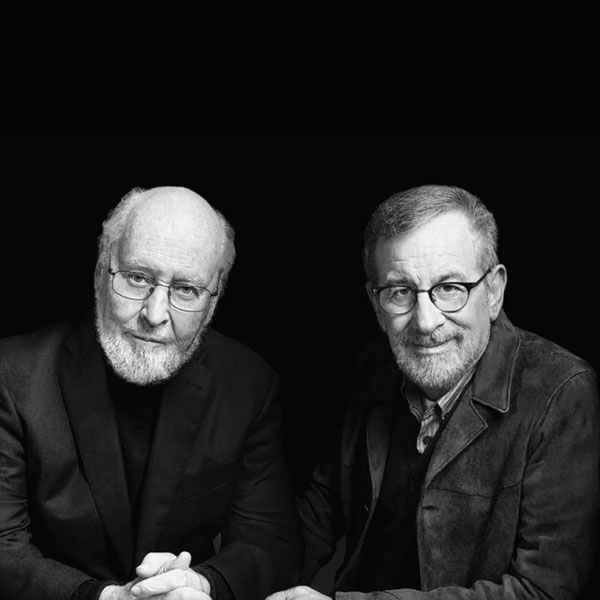 Listen and Watch
Main Titles from "Star Wars" (1977)
Later titled Star Wars: Episode IV – A New Hope, this fantasy film by George Lucas made history as one of the most popular movies of its genre. Williams' music played its part in the film's popularity and was the composer's biggest success to date.
Main theme from "Superman" (1978)
The soundtrack from the 1978 Richard Donner film "Superman" with Christopher Reeve, Marlon Brando, Gene Hackman, Ned Beatty, Margot Kidder, Valerie Perrine & Terrance Stamp was nominated for an Oscar.
Imperial March (from "Star Wars: The Empire Strikes Back" – 1980)
Although the opening theme from Star Wars was truly memorable, John Williams managed to repeat his creative success on the Star Wars sequel. Darth Vader's theme, called "The Imperial March" stood the test of time and created a cultural milestone.
The Raiders March (from "Raiders of the Lost Ark" – 1981)
Having become a master of epic film soundtracks and having already won 2 Academy Awards, John Williams scored his fifth Steven Spielberg film. Just like Star Wars, the film featured Harrison Ford as its main actor and was a true hit.
Over the Moon (from "E.T. The Extra-Terrestrial" – 1982)
John Williams won another Academy Award for his work on the music from Spielberg's "E.T." and proved he could write magical themes for children-friendly film, something that he would do again in the future.
Flying (from "E.T. The Extra-Terrestrial" – 1982)
This piece of music from "E.T. The Extra-Terrestrial" can be heard in one of the most memorable scenes in the film, where kids start flying while riding their bicycles. It won a Grammy for Best Arrangement on an Instrumental Recording.
Theme from "Jurassic Park" (1993)
A thriller with dinosaurs would turn out to be a historic film for its use of special effects. This recording with the Vienna Philarmonic is a medley of the Main theme and the End Titles from the movie.
Theme from "Schindler's List" (1993)
When John Williams watched the first cut of Steven Spielberg's film, he told him he would need a better composer. His soundtrack for "Schindler's List" featured violinist Itzhak Perlman and won another Oscar in 1995.
Hedwig's Theme (from "Harry Potter and the Sorcerer's Stone" – 2001)
John Williams was the first composer for the much-loved "Harry Potter" film series. The theme he wrote for Hedwig became a true fan favourite.
P.S. We have our own Harry Potter glockenspiel tutorial for it!
Catch Me If You Can (from "Catch Me If You Can" – 2002)
In this exciting, brisk, Steven Spielberg film starring Leonardo DiCaprio and Tom Hanks, John Williams paid a homage to the great Henry Mancini, for whom he was a pianist when he was young.
Prayer for Peace (from "Munich" – 2005)
The film "Munich" was about the 1972 Olympics and the events that surrounded it. Spielberg couldn't have asked for a more lavish soundtrack for a carefully directed film, and this 3-minute piece proves it.
Finale from "The BFG" (2016)
Based on Roald Dahl's story, "The BFG" follows a young girl and the Giant who introduces her to the wonders and risks of Giant County. John Williams's soundtrack accompanies her adventures.
John Williams – Playlist
Listen to this comprehensive list of film works by John Williams we have created on Spotify.
Follow us there to get access to all our future playlists.

Where did this take place?
The composer was born and grew up in New York. In 1948, his family moved to Los Angeles, where John Williams still lives.
John Williams' Life Timeline
[th-slider design="design-1″ slidestoshow="3″ category="482″ centermode="false" dots="true" arrows="true" autoplay="false"]
Did you like this post?
You may also like:
Ennio Morricone, Soundtracks of a Maestro
Life and Works of a Master | Tchaikovsky Facts for kids
Saint-Saëns: The Carnival of the Animals for kids