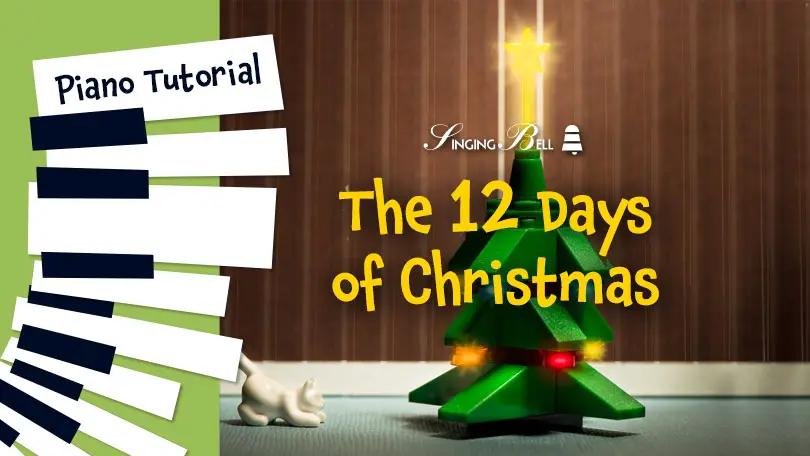 Carol, England (UK).
"The Twelve Days of Christmas" is a Christmas carol in the style of a cumulative song, enumerating the gifts given on each of the twelve days of Christmas. This is the period between the birth of Christ and the coming of the three wise men, the Magi. Effectively it starts on December 25 (Christmas) and lasts until January 6 (the Epiphany).
The carol was first published in 1780 in England in the children's book Mirth Without Mischief. However, its origins probably lie long back in time, as the tradition of the "12 Days" itself. It was set to music by Frederic Austin in 1909.
On this page you can find Notes and Activities for the song, and a Printable PDF with Sheet Music for free Download, as well as a Piano Tutorial Video.
How to play The 12 Days of Christmas on the Piano – Easy Piano Tutorial Video
Sheet music with chords
To save this free music sheet of "The Twelve Days of Christmas" to your computer, right click (or tap and hold, on mobile devices) and choose "Save Image As…".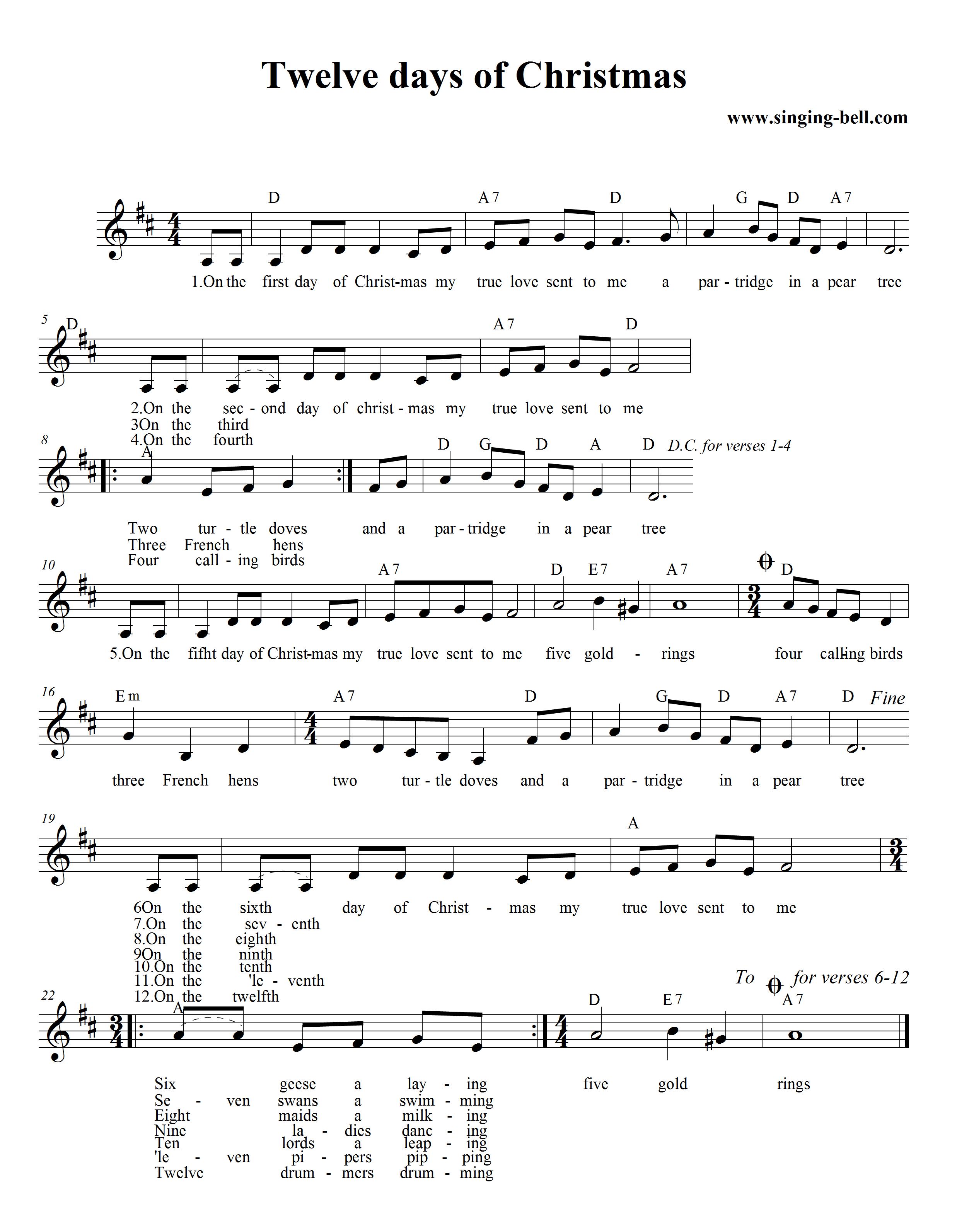 Free Printable PDF with Music sheet and Lyrics

To download a ready-to-print PDF of this song for music activities with a music sheet, lyrics and a drawing for kids to paint, right click (or tap and hold) on the following link, then choose "Save link as…".
"The 12 Days of Christmas" free PDF download – Singing Bell
Teaching idea & activities
Christmas is the most exciting holiday for children. Organize a series of activities to celebrate with them the "12 Days of Christmas".
Either in class or at home, think about make small decorations, cards, delicacies or just see a movie. You may find some ideas here or here!
Did you like this post?
You might also like:
'Adeste Fideles' Piano Tutorial
'Little Drummer Boy' Piano Tutorial