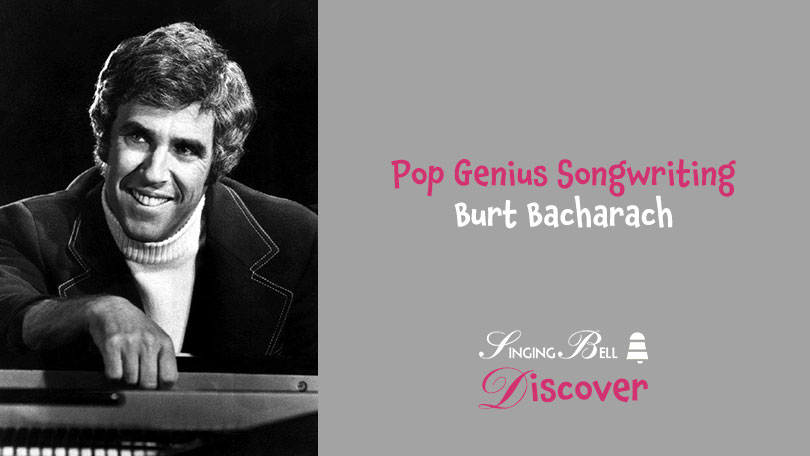 Burt Bacharach was an American composer, songwriter, producer, and pianist, who wrote hundreds of pop songs from the late 1950s to the 1980s, many in collaboration with lyricist Hal David.
He won six Grammys and three Oscars. His songs have been recorded by over 1,000 different artists.
He wrote 73 US and 52 UK Top 40 hits, and was considered one of the most important composers of 20th-century popular music.
Table of Contents
Composer ID
Name: Burt Bacharach
Nationality: US American
Born: May 12, 1928; Kansas City, Missouri, USA
Died: February 8, 2023; Los Angeles, California, USA
Table of Contents
Biography
Bacharach served as Marlene Dietrich's accompanist from 1958 to 1964, traveling with her on tour. Though the two had markedly different personas, Bacharach also began to work regularly with lyricist Hal David in the early 1960s. Around this time Bacharach heard backup singer Warwick perform with the soul group the Drifters. He was impressed by her talent and Warwick was soon interpreting many of the pair's songs. Between 1962 and 1968, Warwick took a whopping 15 Bacharach/David songs into the Top 40.
In addition to film work and hit songs, Bacharach and David wrote a 1968 musical. Based on the Oscar-winning Billy Wilder film The Apartment (1960), the musical Promises, Promises became a long-running Broadway success nominated for eight Tonys, winning two. The related album also received a Grammy. 
Helping to define what would become popularly labeled as "lite" music, Bacharach established an enduring sound known for its complex time signatures, lush textures and affable, tender charms. Melody lines seem to come alive and float in the songwriter's world, with the flugelhorn often appearing prominently.
In 1968, Herb Alpert and the Tijuana Brass reached No. 1 on the U.S. charts with a song that arguably epitomized Bacharach's style — "This Guy's in Love With You." Then in 1970, the Carpenters had a U.S. chart-topper with another trademark Bacharach/David tune, "(They Long to Be) Close to You," the same year that the 5th Dimension reached No. 2 with the broken-heart song "One Less Bell to Answer." Along with his continued success as a songwriter, Bacharach released his own album, Burt Bacharach (1971), which sold well. He was inducted into the Songwriters Hall of Fame in 1972. 
Songs
Make It Easy on Yourself (1965)
A Burt Bacharach/Hal David all-time classic. The first UK number 1 single for the Walker Brothers in 1965 (number 16 in the US).
I Say a Little Prayer (1967)
Aretha Franklin's cover of Dionne Warwick's "I Say a Little Prayer" reached No. 3 on the Billboard Hot R&B/Hip-Hop Songs.
The Look of Love (1967)
This iconic song from 1967 envelops listeners in a world of romance and longing, thanks to Bacharach's melody and Dusty Springfield's unique voice.
Raindrops Keep Fallin' on My Head (1969)
A song performed by B.J.Thomas, written for the 1969 film Butch Cassidy and the Sundance Kid. It won an Oscar for Best Original Song and reached No. 1 on charts in the U.S. The uplifting lyrics describe somebody who overcomes his troubles and worries.
Walk on By (1997 cover by Gabrielle)
Originally released by Dionne Warwick in 1963, this 1997 version by British singer Gabrielle honors Bacharach's music and Hal David's lyrics.
What the World Needs Now (2017 cover by Missi Hale)
Another cover of a 1965 song originally released and performed by Jackie Deshannon.
That's What Friends Are For (1985 cover by Dionne Warwick)
Originally recorded in 1982 by Rod Stewart, this song is better known for the 1985 cover version by Dionne Warwick, Elton John, Gladys Knight, and Stevie Wonder, and it was released as a charity single for AIDS research and prevention. 
Where Did Burt Bacharach live?
Burt Barcharach was born in Kansas City, Missouri, grew up in New York City and also lived in Los Angeles, California.
Burt Bacharach's music heritage
Burt Bacharach has left an indelible mark on the industry through his extraordinary talent and innovative songwriting.
His music heritage is defined by a signature blend of sophisticated melodies, intricate arrangements, and poignant lyrics, which have garnered him numerous accolades and enduring recognition. Bacharach's compositions, often characterized by their seamless integration of pop, jazz, and soul elements, have transcended time, captivating audiences for decades.
From his collaborations with lyricist Hal David to his iconic work with renowned vocalists and musicians, Bacharach's contributions to the Great American Songbook are an undeniable testament to his genius and continue to inspire generations of musicians and fans alike.
Burt Bacharach : A Spotify Playlist
Here's a playlist with 90 minutes of the best songs by this legendary composer.
Did you like this post?
You may also like:
John Williams, The Man Who Made Us Listen to the Movies
Ennio Morricone, Soundtracks of a Maestro
Life and Works of a Master | Tchaikovsky Facts for kids