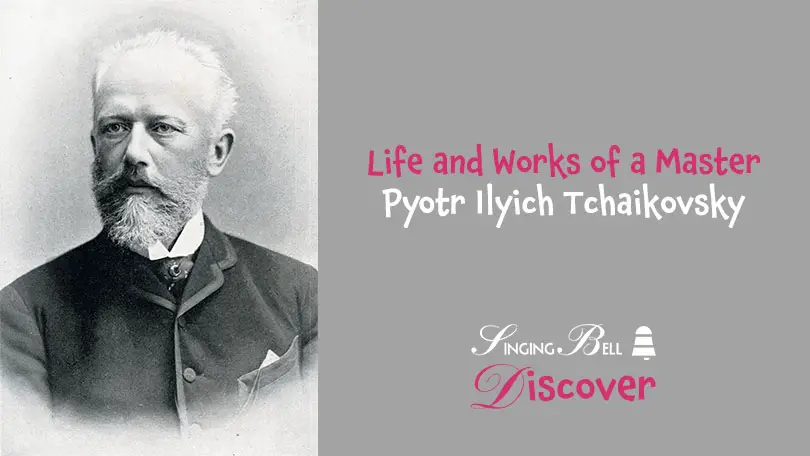 Pyotr Ilyich Tchaikovsky is widely regarded as the greatest Russian composer of all-time, categorized with Mozart, Beethoven and many prominent musical figures. Known for his masterfully orchestrated harmonies, Tchaikovsky developed music that perpetuated his legacy to the present day.
His name is associated with the music for the ballets "Swan Lake", "The Nutcracker" and "Sleeping Beauty". But Tchaikovsky has written many other remarkable works, such as arrangements, symphonies, solo piano works and many other compositions that constitute a principal repertoire of classical music.
Table of Contents
Composer ID
Name: Pyotr Ilyich Tchaikovsky
Nationality: Russian
Born: May 7, 1840, Votkinsk, Russia
Died: November 6, 1893, Saint Petersburg, Russia
Biography
Tchaikovsky was born on May 7, 1840, in the small town of Kamsko-Votkinsk in Vyatka, Russia, the second eldest of six siblings.
At five years old, he took piano lessons and expressed a strong passion for music. However, his parents wanted him to pursue a career as a civil servant, sending him to the Imperial School of Jurisprudence. Later, he accepted a job as a bureau clerk with the Ministry of Justice, but at 21, he decided to attend the Russian Musical Society, and after some lessons, enrolled at the St. Petersburg Conservatory.
In 1863, he became a professor of Music Theory at the Moscow Conservatory. In 1865, Tchaikovsky began composing and performing his music, gaining global recognition for his work until his death on November 6, 1893.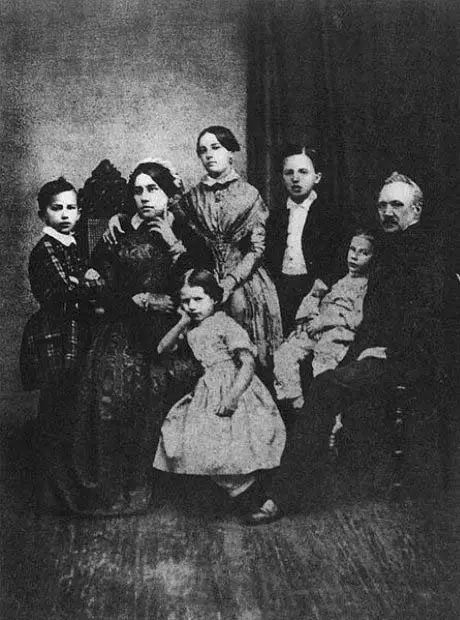 The Romantic Period and Tchaikovsky's Music
Tchaikovsky's musical career existed during the Romantic period of music, which began in 1830 and lasted until the 1900s. Romantic music was pioneered by Beethoven and is characterized for its passion and its dramatic pieces. Ultimately this is the style of music that Tchaikovsky's work belongs to.
He debuted in 1865 with an Overture in F major; however, it was the production of his first symphony, Symphony No. 1 in G Minor, that increased his prominence as a composer. Tchaikovsky later produced some of the most influential and memorable music known, including Serenade for Strings in C, Romeo and Juliet Fantasy Overture and Piano Concerto No. 1, as well as Swan Lake, The Nutcracker, and Sleeping Beauty, which became landmarks for ballet music.
Piotr Tchaikovsky | Listen and Watch
Besides ballet music, Tchaikovsky has composed music for other types of works such as concerts, symphonies, solo piano works, etc.
Piano Concerto No.1
In contrast to the Nutcracker premiere, the Boston Concerto premiere of Hans von Bülow in 1875 was a great success. Since then, great soloists and orchestras have performed it in Europe, the USA and other parts of the world. Here (on 24:20) it is performed by two legendary pianists, Martha Argerich and Daniel Barenboim (the second as the conductor).
Swan Lake
The Swan Lake is the composer's most popular work.
Who hasn't hear the main theme, which is played with an oboe?
The Nutcracker
Also one of the most frequently performed works of classical music, The Nutcracker, which often accompanies the soundscape of the Christmas holidays!
Read and hear more about the project here.
A BALLET TO CAPTIVATE EVERYONE |
TCHAIKOVSKY'S THE NUTCRACKER FOR KIDS
Sleeping Beauty
Tchaikovsky composed  three ballets. This is the second one.  Listen to an excerpt, the famous Waltz.
Romeo and Juliet
Inspired by Shakespeare's play of the same name, this Overture – Fantasy was recognized after the composer's death. Listen to The Dance of the Knights and the Love Theme.
Symphony No. 6
Tchaikovsky composed 6 Symphonies. He named the last one "Pathétique". Listen to the last movement, Finale.
Piano music
Tchaikovsky composed many pieces for solo piano. Two collections among them are very popular: Album pour enfants, 24 pieces for piano and The Seasons, 12 pieces for piano.
Here are two excerpts.
Where did this take place?
Although born in the city of Votkinsk in central Russia, Tchaikovsky moved to Saint Petersburg when he was 10 years old. There he studied initially at the School of Jurisprudence, and later at the Saint Petersburg Conservatory. Although he was well-traveled, that remained his place of residence until the end of his life.
Tchaikovsky | Timeline
[th-slider design="design-1″ slidestoshow="3″ category="481″ centermode="false" dots="true" arrows="true" autoplay="false"]
Did you like this post?
You may also like:
Dance of the Sugar Plum Fairy – How to Play on the Glockenspiel / Xylophone
16+1 Easy Piano Christmas Dongs – Sheet Music for Beginners
Top 10 Classical Music Pieces for Kids