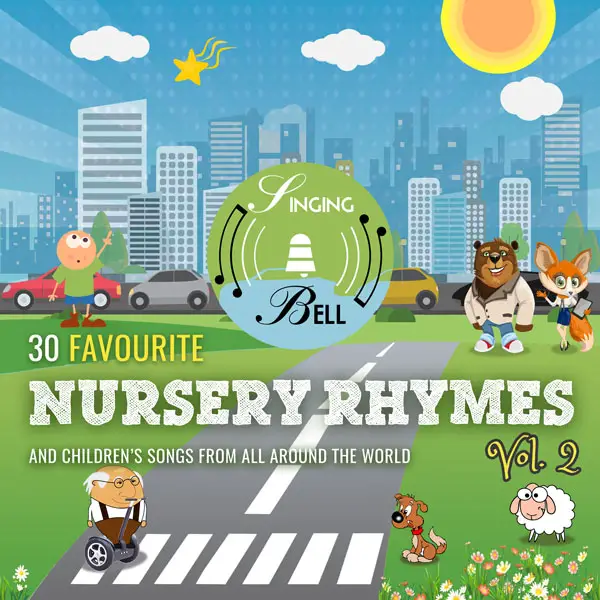 30 Favourite Nursery Rhymes Volume 2
Singing Bell is excited to present its second album with 30 favourite Nursery Rhymes.
Arranged and produced by the team of the successful children's songs website, and interpreted by Sonia Ter Hovanessian on vocals, these 30 classic nursery rhymes are the second compilation of songs for kids, with a contemporary touch that will make everyone sing.
Album Description:
Singing Bell has become an ever-growing website dedicated to music for kids and Christmas Carols. Collecting music from all around the world, Singing Bell has produced an astonishing musical output of instrumental versions of famous nursery rhymes.
Having come across Sonia Ter Hovanessian's talent and warm, enchanting voice, Singing Bell now presents its second compilation of 30 nursery rhymes and other traditional songs for kids.
From real hits of the toddler years and relaxing lullabies for babies, to folk and jazz standards (like She'll Be Coming Round the Mountain and When The Saints Go Marching In), this is an album comes to remind that not everything traditional needs to be exclusively child-like.
British and American standards like Rain Rain Go Away, Mary Had a Little Lamb, The Wheels on the Bus, and Jack and Jill get a modern treatment, often with humour.
Skidamarink and Kookaburra are joyfully uplifting, while several songs help us get useful early knowledge like the alphabet on the ABC Song, and the numbers on Five Little Ducks and This Old Man.
Great lullabies like Golden Slumbers and Mozart's Lullaby (Sleep, Little One) all have their place at the end of the album, bringing sweet dreams for tomorrow's generations.
---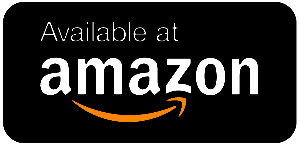 ---
Track listing:
1. Rain, Rain, Go Away (feat. Sonia Ter Hovanessian)
2. Baa Baa Black Sheep (feat. Sonia Ter Hovanessian)
3. Pat-a-Cake (feat. Sonia Ter Hovanessian)
4. The Wheels on the Bus 2019 (feat. Sonia Ter Hovanessian)
5. ABC Song (feat. Sonia Ter Hovanessian)
6. Skidamarink (feat. Sonia Ter Hovanessian)
7. Mary Had a Little Lamb (feat. Sonia Ter Hovanessian)
8. Row Row Row Your Boat (feat. Sonia Ter Hovanessian)
9. Here We Go Looby Loo (feat. Sonia Ter Hovanessian)
10. Jack and Jill (feat. Sonia Ter Hovanessian)
11. The More We Get Together (feat. Sonia Ter Hovanessian)
12. This Old Man (feat. Sonia Ter Hovanessian)
13. Five Little Ducks (feat. Sonia Ter Hovanessian)
14. Kookaburra (feat. Sonia Ter Hovanessian)
15. Hickory Dickory Dock (feat. Sonia Ter Hovanessian)
16. See Saw Margery Daw (feat. Sonia Ter Hovanessian)
17. When The Saints Go Marching In (feat. Sonia Ter Hovanessian)
18. She'll be Coming Round the Mountain (feat. Sonia Ter Hovanessian)
19. For He's a Jolly Good Fellow (feat. Sonia Ter Hovanessian)
20. Molly Malone (Cockles & Mussels) [feat. Sonia Ter Hovanessian]
21. Billy Boy (feat. Sonia Ter Hovanessian)
22. Little Jack Horner (feat. Sonia Ter Hovanessian)
23. The Animals Went in Two by Two (feat. Sonia Ter Hovanessian)
24. When Goldilocks went to the house of the bears (feat. Sonia Ter Hovanessian)
25. The Animal Fair (feat. Sonia Ter Hovanessian)
26. Little Boy Blue (feat. Sonia Ter Hovanessian)
27. My Bonnie Lies Over The Ocean (feat. Sonia Ter Hovanessian)
28. Lavender's Blue (feat. Sonia Ter Hovanessian)
29. Golden Slumbers (feat. Sonia Ter Hovanessian)
30. Mozart's Lullaby (Sleep, Little One) [feat. Sonia Ter Hovanessian]
---
Buy now
iTunes: https://apple.co/30jWrcy
Google Play Music ($9.49): http://bit.ly/2QaWxyx
CDBaby: https://store.cdbaby.com/cd/singing2

You can also
listen to the entire album on Spotify
or on Tidal

---
---
You may also like:
30 Favourite Nursery Rhymes Volume 1
50 Instrumental Nursery Rhymes for Karaoke Vol. 1