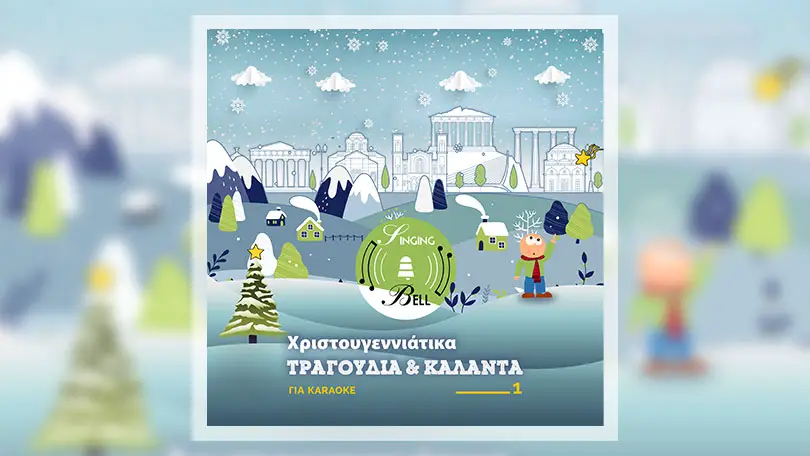 Spotify Player
Apple Music Player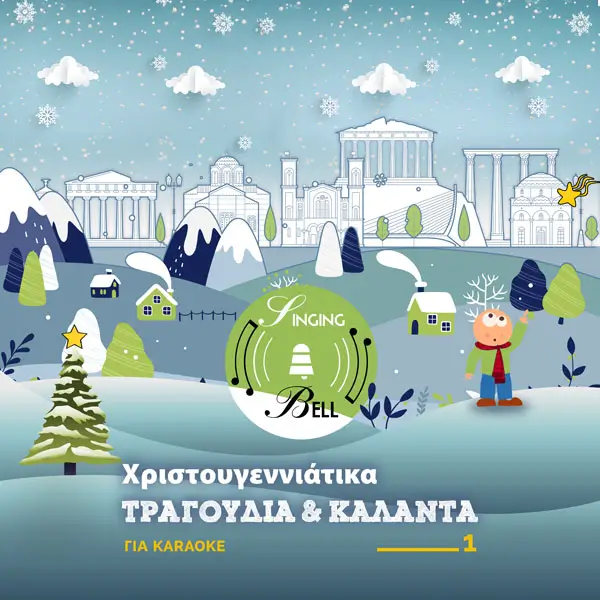 Album Description
Singing Bell's first collection to sing karaoke this Christmas is here!
Whether you're hosting the Christmas table with your family, or even a party with kids at school or at any point in the educational process, our first album for a Greek Christmas contains the 12 best instrumental Christmas tracks you'll need when it's time to sing !
From Greek classics like Kalin Esperan Archondes and Chionia sto kambanario, to New Year's Eve standards like Paei o Palios o Chronos and Archiminia ki Archichronia, these songs are sure to bring the absolute Christmas bliss.
Περιγραφή του Άλμπουμ
Η πρώτη συλλογή του Singing Bell για να τραγουδήσετε καραόκε αυτά τα Χριστούγεννα είναι εδώ!
Είτε οργανώνετε το χριστουγεννιάτικο τραπέζι με την οικογένειά σας, είτε ακόμα και μια γιορτή με παιδιά στο σχολείο ή σε οποιαδήποτε στιγμή της εκπαιδευτικής διαδικασίας, το Χριστουγεννιάτικα Τραγούδια & Κάλαντα για Karaoke 1 περιέχει τα 12 καλύτερα ορχηστρικά χριστουγεννιάτικα κομμάτια που θα χρειαστείτε όταν είναι ώρα για τραγούδι!
Από ελληνικά κάλαντα σαν το Καλήν Εσπέραν Άρχοντες και το Αρχιμηνιά κι Αρχιχρονιά, μέχρι το Τρίγωνα Κάλαντα, τον Ρούντολφ και το Πάει ο Παλιός ο χρόνος, αυτά τα τραγούδια θα σας φέρουν την ευδαιμονία των Χριστουγέννων.
Καλές γιορτές!
Track listing
1. Τρίγωνα Κάλαντα
2. Καλήν Εσπέραν Άρχοντες (Κάλαντα Χριστουγέννων)
3. Ο Μικρός Τυμπανιστής
4. Ρούντολφ το Ελαφάκι
5. Πρωτομηνιά, Πρωτοχρονιά (Άη Βασίλης Έρχεται Ξανά)
6. Αρχιμηνιά κι Αρχιχρονιά (Κάλαντα Πρωτοχρονιάς)
7. Με Στεφάνια Τρέξτε Όλοι
8. Χιόνια Στο Καμπαναριό
9. Άγια Νύχτα
10. Ω Έλατο
11. Πάει ο Παλιός ο Χρόνος
12. Ω Άγια Πόλη Βηθλεέμ
Online stores and platforms
Buy now on:

You can also listen to the entire album on Spotify

and on YouTube Music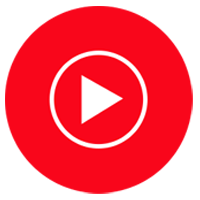 All Christmas Albums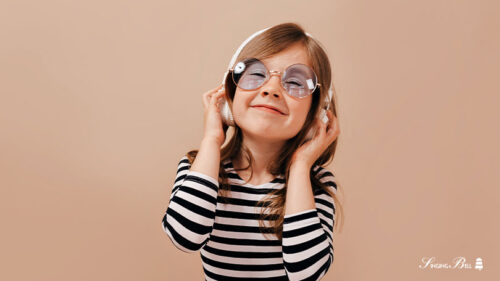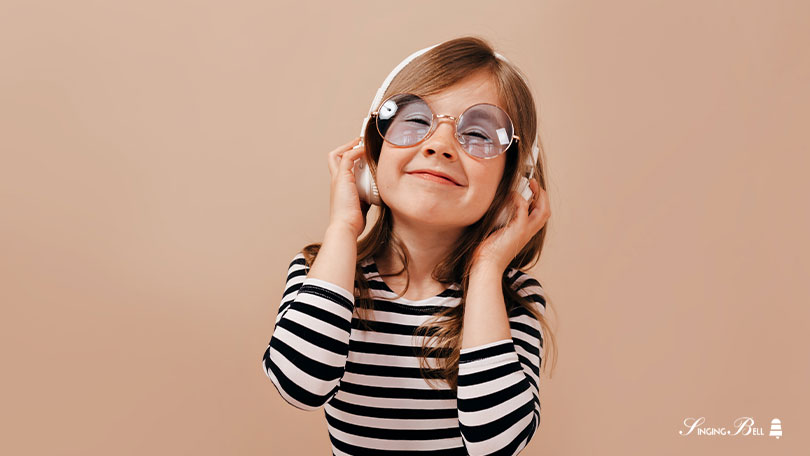 You may also like:
30 Favourite Nursery Rhymes Volume 1
30 Favourite Nursery Rhymes Volume 2
50 Instrumental Nursery Rhymes for Karaoke Vol. 1