Carol, Poland.
"Mizerna, Cicha" is a Polish carol whose words were written by Theophilus Lenartowicz and were first released in 1849.

Karaoke Video
---
Lyrics (Polish)
1. Mizerna, cicha,
Stajenka licha,
Pełna niebieskiej chwały;
Oto leżący,
Przed nami śpiący,
W promieniach Jezus mały.
2. Nad nim Anieli
W locie stanęli
I pochyleni klęczą;
Z włosy złotymi
Z skrzydły białymi
Pod malowaną tęczą.
3. Wielkie zdziwienie,
Wszelkie stworzenie,
Cały świat orzeźwiony;
Mądrość Mądrości,
Światłość światłości,
Jezus wcielony.
4. I oto mnodzy
Ludzie ubodzy
Radzi oglądać Pana;
Pełni natchnienia,
Pełni zbawienia,
Upadli na kolana.
5. Lulaj dziecino,
Lulaj ptaszyno,
Nasze umiłowanie;
Gdy się rozbudzi,
W tej rzeszy ludzi,
Zbawienie nam się stanie.
6. Hej! Ludzie prości,
Bóg z nami gości,
Skończony czas niedoli.
On daje siebie
Chwała na niebie,
Pokój ludziom dobrej woli.
7. Długo czekali,
Długo wzdychali,
Aż niebo rozgorzało,
Piekło zawarte,
Niebo otwarte,
Słowo ciałem się stało.
8. Śpi jeszcze senne
Dziecię promienne,
W ciszy ubogiej strzechy;
Na licach białych,
Na ustach małych,
Migają się uśmiechy.
9. Jako w kościele
Choć ludzi wiele
Cisza pobożna wieje;
Oczy się roszą
Dusze się wznoszą,
Płyną w serca nadzieje.
10. Oto Maryja,
Czysta lilija,
Przy niej Staruszek drżący,
Stoją przed nami,
Przed pastuszkami,
Tacy uśmiechający.
11. Radość na ziemi,
Bo nad wszystkimi,
Roztacza blask rumiany.
Przepaść rozwarta,
Upadek czarta,
Zstępuje Pan nad pany.
---
Click on the button to watch a karaoke video and download a PDF file with lyrics to this song for free.

---
Free karaoke MP3 download
To download your free instrumental mp3 of this song, click or tap on the following button, then choose "Save link as…"

"Mizerna, Cicha" (instrumental, 3:05 – 3/4 – 92 bpm)

---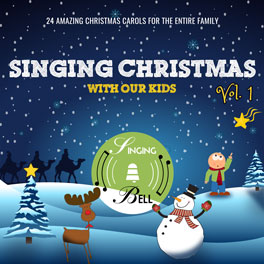 Listen to our amazing NEW "Singing Christmas with Our Kids Vol. 1" album and buy for only 9.99$/€
---
Sheet music with chords
To save this free music sheet of "Mizerna, Cicha" to your computer, right click (or tap and hold, on mobile devices) and choose "Save Image As…".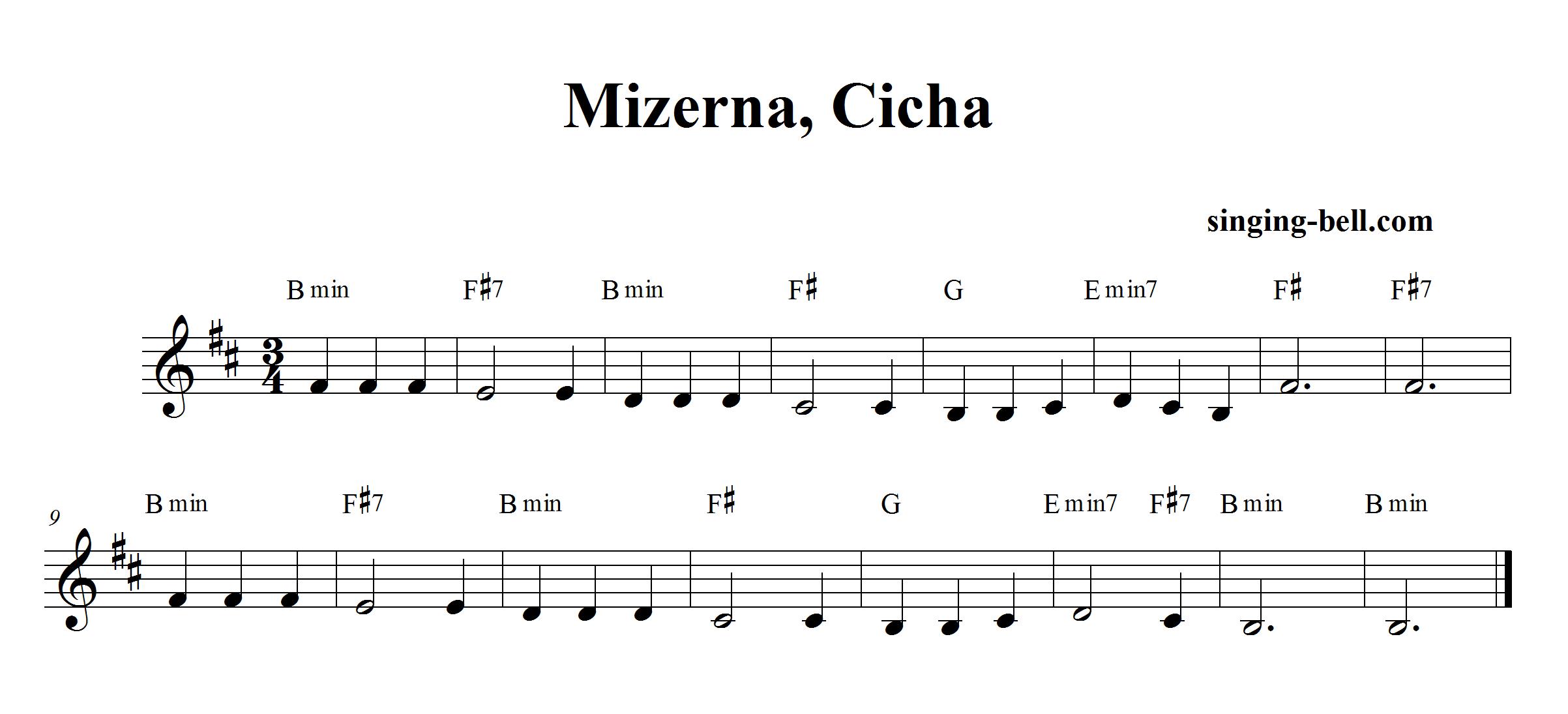 ---
Free Printable PDF with Sheet Music and Lyrics

To download a printable PDF of this song for music activities with sheet music, lyrics and a drawing for kids to paint, click on the button above or on the following link.
Mizerna, Cicha| Free PDF download – Singing Bell
---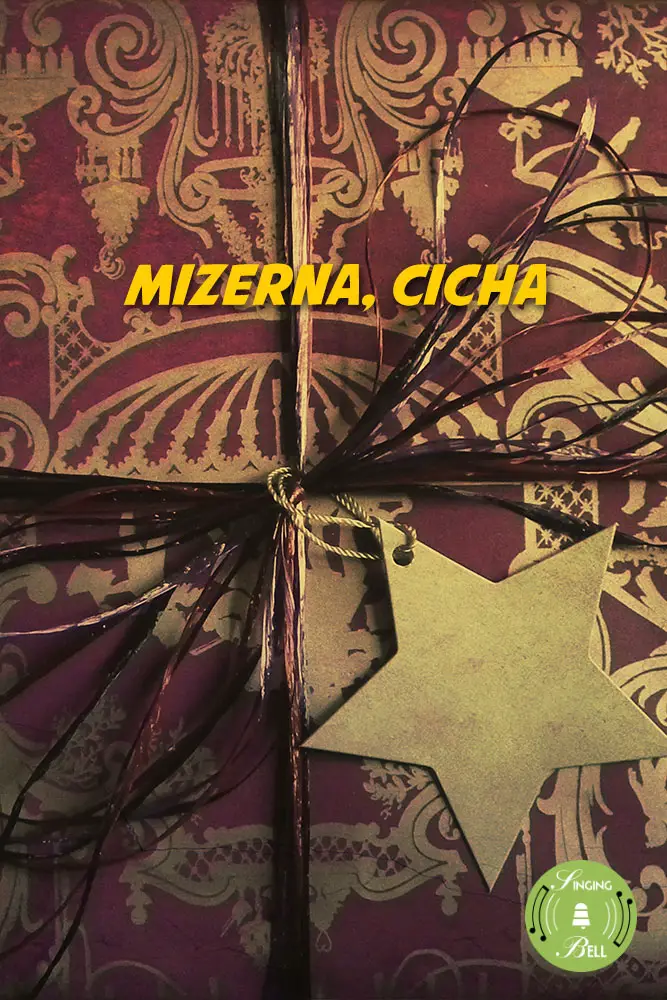 You may also like: