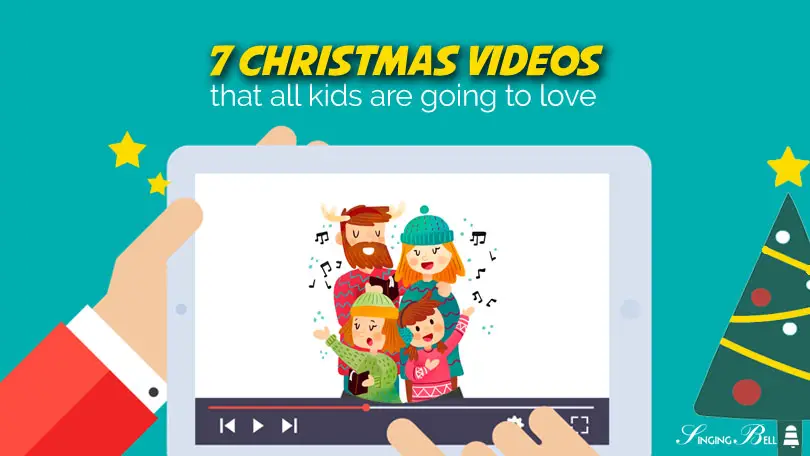 It's sometimes Christmas songs that will get you in the mood, but who can undermine the power of the image? Kids will always love a season's tale and parents will be thrilled to find out that there is a range of 5 to 25-minute videos to keep their children company.
Singing Bell suggests 7 classic animated Christmas stories that are an absolute must for this holiday season.
1.
12 Tiny Christmas Tales
A favourite for many, 12 Tiny Christmas Tales is an American Christmas animated short film, created, animated and directed by Bill Plympton.
From 'Victor the Christmas Tree' to 'Plucky present', this film follows a grandmother telling her three grandchildren increasingly bizarre stories of Christmas.
The songs for this film were written by Maureen McElheron and you can listen to them here.
---
2.
A Christmas Carol
This is an absolute classic and a holiday favourite for lots of kids.
'A Christmas Carol' is one of the most popular Christmas stories, based on the novel by Charles Dickens.
---
3.
The Twelve Days of Christmas
On Christmas Eve, Grandpa Billy tells his granddaughter a beautiful Christmas love story of how he courted Grandma Elizabeth.
In order to prove his everlasting love to Elizabeth, the young Billy has to accomplish a different task each day during the twelve days of Christmas.
---
4.
The Night Before Christmas
This tale is based on the poem "A Visit from St. Nicholas", more commonly known as "The Night Before Christmas", written by Clement Clarke Moore in 1823.
The plot of the movie follows a father waking up on Christmas Eve Night by noises outside and when he looks out the window, he sees Santa Claus carrying a sack of toys.
---
5.
The Story of Santa Claus
A rich, kind and generous man called Nicholas decides to do something special for the children around him.
So, that is the story of how Nicholas became Santa Claus!
---
6.
Mickey's Christmas Carol
What Christmas would it be without Scrooge, Mickey and Goofy?
This is Disney's own version of  "A Christmas Carol" by Charles Dickens, starring all those popular characters.
---
7.
Christmas Tales Compilation by Peter Rabbit
Peter Rabbit's tales celebrate the themes of friendship, nature, discovery and adventure as Peter investigates the world around him.
---
Did you like this article?
You may also like:
Best Christmas Music for Kids | 50 Free Songs for the Holiday Season
30 Scores for Free Download | Christmas Carol Sheet Music
20 Best Carols for Karaoke You Can Get for Free | Download Christmas Songs