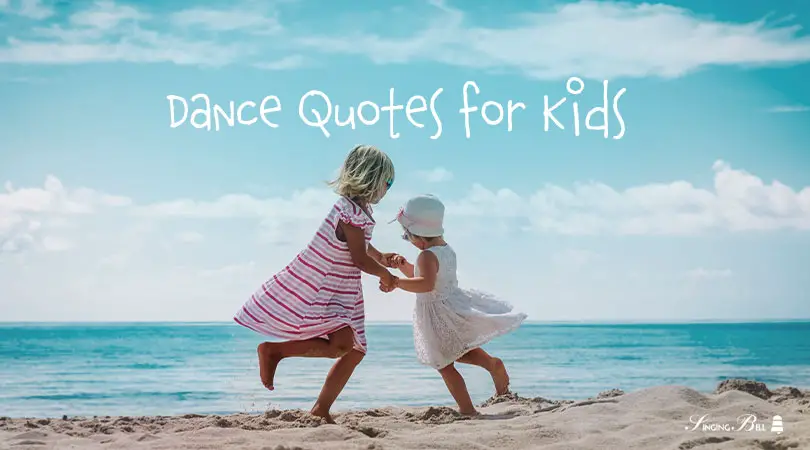 Whether seen as an expression of joy or as an art form that little ones often understand, dancing has the power to bring people together. That is probably why it is considered a spontaneous step towards socialization when kids grow up.
Famous people and prominent intellectuals and personalities from all around the world talked about the importance of dance – or simply let kids say it all by moving their feet to the rhythm.
Table of Contents
Best Dance Quotes for Kids
Kids: they dance before they learn there is anything that isn't music. William Stafford
DANCE – Defeat All Negativity (via) Creative Expression. Shah Asad Rizvi
If you can walk you can dance, and if you can talk you can sing. Zimbabwe
Dance first. Think later. It's the natural order. Samuel Beckett
To me, the body says what words cannot. I believe that dance was the first art. Martha Graham
Dance is a song of the body. Either of joy or pain. Martha Graham
Even if you can't dance, you can shake your body. Even if you can't sing, you can make some noise. Ernest Agyemang Yeboah
… it doesn't matter how you move as long as you are being you. Kimberly Dean
It takes an athlete to dance, but an artist to be a dancer. Shanna LaFleur
Dancing is the rhythm of the soul expressed in movement, beauty, art, and creativity. Adrienne Posey
Learning ballet is wonderful for children even if they never become dancers. It is wonderful because it teaches discipline, grace, and manners. Anna Paskevska
I do not try to dance better than anyone else. I only try to dance better than myself. Mikhail Baryshnikov
Related: 40+ Insightful Graduation Quotes for Kindergarten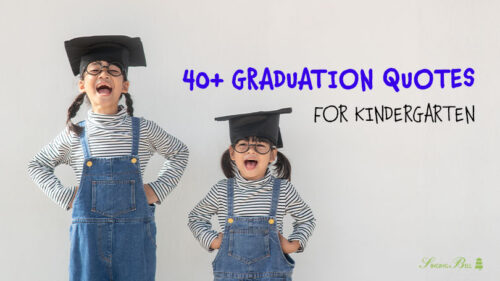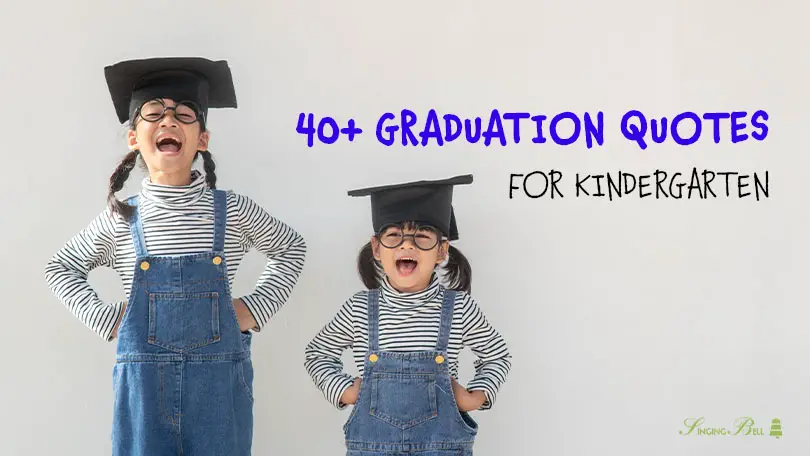 I don't want people who want to dance, I want people who have to dance. George Balanchine
We do not dance to reach a certain point on the floor, but simply to dance. Alan Watts
The best dancer is the one who isn't even aware that she is dancing! Mehmet Murat ildan
Some feet are made for racing, but some special feet are made for dancing. Amit Kalantri
I've always loved dancing. As soon as there is good music, I've got to get up and dance. I was passionate about ballet as a little girl. Cherie Lunghi
I've studied dance since I was very young, and I continue to study ballet. Sarah Gadon
No one can dance better than his own shadow and no shadow can dance better than its own owner! Mehmet Murat ildan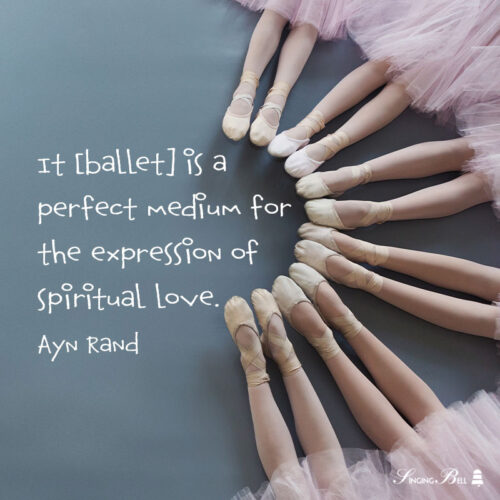 A gracefully effortless floating, flowing and flying are the essentials of the ballet's image of man. Ayn Rand
Some people seem to think that good dancers are born, but all the good dancers I have known are taught or trained.. Fred Astaire
All kids, when they go to school, are pretty good artists and dancers and singers and poets. All that gets buried, basically through being educated, or brainwashed. William Wiley
People have asked me why I chose to be a dancer. I did not choose. I was chosen to be a dancer, and with that, you live all your life. Martha Graham
You see, dancers are quite mature people because they start performing so early. They become professionals when they start to take everyday classes. Mikhail Baryshnikov
Talk about dance? Dance is not something to talk about. Dance is to dance. Peter Saint James
Inspiring Dance Quotes for Kids
Dance like the whole world is your stage and every day is your debut. Emilyann Allen
Dancing faces you towards Heaven, whichever direction you turn. Terri Guillemets
And let each day be a loss to us on which we did not dance once! Friedrich Neitzsche
Nobody cares if you can't dance well. Just get up and dance. Great dancers are great because of their passion. Martha Graham
You are a good dancer in your soul. Let's release it! Lie Kjeldsen
Every day brings a chance for you to draw in a breath, kick off your shoes, and dance. Oprah Winfrey
Truth be told, you gotta dance barefoot if you really want to feel the earth move. Edward R Hackemer
We dance for laughter, we dance for tears, we dance for madness, we dance for fears, we dance for hopes, we dance for screams, we are the dancers, we create the dreams. Albert Einstein
Let your mind dance like a butterfly and your heart sing like a flower. Debasish Mridha
There are things that the heart thinks of that only the body understands; that is why I dance. Paul Bamikole
To be inspired is great, but to inspire is an honor. Stacey T. Hunt
They say the silence is the language of God, but so is music. This is why we dance, we become loud in our silence. Aleksandra Ninkovic
If life is good, don't just sit there — dance! If life's not so good — dance even more. Terri Guillemets
You've got to dance, dance, dance like nobody's watching. It's got to come from the heart if you want it to work. Glenda Jackson
Real dancers are the ones who can hear the music in their soul. Friedrich Nietzsche
Dance and sing to your music. Embrace your blessings. Make today worth remembering. Steve Maraboli
Dance till the stars come down from the rafters. Dance, Dance, Dance till you drop. H. Auden
Make dance the mission every moment seeks to accomplish. Shah Asad Rizvi
I was afraid of the dance once, too. But I learned to embrace it and the mistakes I would make. Do not turn away from your fear. Turn toward love instead. Holly Lynn Payne
If you dance daily, you will find strength within thy soul. Lailah Gifty Akita
To dance is to be out of yourself. Larger, more beautiful, more powerful… This is power, it is glory on earth and it is yours for the taking. Agnes De Mille
I think there's something about dancers, they never ever forget where they come from. They never get grand, no matter what success they have. Ruthie Henshall
Let us read, and let us dance; these two amusements will never do any harm to the world. Voltaire
Short Dance Quotes for Kids
Dance it off. Jennifer Lynn Barnes
To watch us dance is to hear our hearts speak. Hopi Indian Saying
Dancers are the athletes of God. Albert Einstein
Dance is not dance, if you don't do it from your heart. Maha
Dancers are made, not born. Mikhail Baryshnikov
Movement is the song of the body. Vanda Scaravelli
Dance is moving sculpture. Pablito Greco
Dancing is the poetry of the foot. John Dryden
Dancing unplugs the world. Kat Stone
Fly high, feel the music, and forever dance free. Phoenix Z Courtney
Dance is the art closest to nature, to real life. Marty Rubin
You're not allowed to have legs and not use them. Dance. Dianna Hardy
Dance is the hidden language of the soul. Martha Graham
Dance with the clouds. Adrienne Posey
Dance, dance, dance till you drop. H. Auden
Daily dance is my delight. Lailah Gifty Akita
I dance with the dancers. Walt Whitman
I very much like dance and dancers. Issey Miyake
If you've got nothing to dance about, find a reason to sing. Melody Carstairs
It [ballet] is a perfect medium for the expression of spiritual love. Ayn Rand
When you dance, you can enjoy the luxury of being you. Paulo Coelho
What gets you moving and out of your head is good for you. Marty Rubin
Everything living has a rhythm. Do you feel your music? Michael Jackson
I can always find my way home when I dance. Marquita Burke-DeJesus
…dancers have an extraordinary sense of self-discipline. Siobhan Davies
There are those who dance the notes and those who dance the music. Eva Ibbotson
Cute Dance Quotes and Sayings for Kids
Dancing makes your soul grow its own pair of wings. Dahi Tamara Koch
There are short-cuts to happiness, and dancing is one of them. Vicki Baum
Dancers create magic, so that makes me magical. Stephanie Lahart
I can dance beauty into my body. Padma Venkatraman
The dance is a poem of which each movement is a word. Mata Hari
Let us dance in the sun, wearing wild flowers in our hair… Susan Polis Shutz
And dance upon the mountains like a flame. William Butler Yeats
Dancers are a work of art – they are the canvas on which their work is painted. Patrick Duffy
The job of feet is walking, but their hobby is dancing. Amit Kalantri
Open your heart! Dance with joy and love. Debasish Mridha
Real dancing happens in the heart. The body only follows. Otherwise it's just movement. D. Aliwat
Dancing can reveal all the mystery that music conceals. Charles Baudelaire
When she dances the Universe stops to feel her dance moves! Avijeet Das
How they dance in the courtyard, sweet summer sweat.. Some dance to remember, some dance to forget. Aaron Fresh
The light within us dances when we smile. Jay Woodman
Her body swayed, while she danced, as a plant sways in the water. Oscar Wilde
If spirit is the seed, dance is the water of its evolution. Shah Asad Rizvi
If you look at a dancer in silence, his or her body will be the music. If you turn the music on, that body will become an extension of what you're hearing. Judith Jamison
The heart dances with joy when you're sharing. Debasish Mridha
Did you like this post?
You may also like:
Every Life Has a Soundtrack | 85 Music Quotes for Kids
Invaluable Treasures | 80 Famous Quotes about Children
Tickets to New Worlds | 70 Reading Quotes for Kids
The Superpower of Being Kind | 99 Kindness Quotes for Kids
160 Positive Quotes for Kids on the Good Side