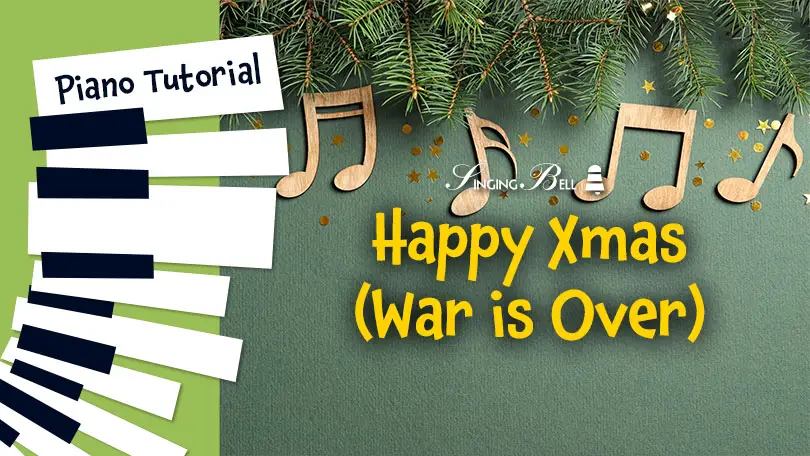 "Happy Xmas (War is over)" is a 1971 song by John & Yoko/Plastic Ono Band. Also a protest song against the Vietnam War, the song has since become a Christmas standard, frequently recorded by other artists, such as the Incredible Penguins, Andy Williams, Neil Diamond, and Diana Ross.
On this page you can find notes, chords, a printable piano sheet music PDF for free download, and a piano tutorial video.
How to play Happy Xmas (War is over) on the Piano – Easy Piano Tutorial Video
Easy Piano Sheet Music for Beginners
A simple left hand accompaniment makes this piano arrangement rather easy for beginners to play. The song, in 6/8 meter, begins in the G major key and changes to the C major on the measure 8 till the end. Try to practice each hand separately before playing them together.
Watch the tutorial video above if you want to see how to combine the two hands on the keyboard.
You can find more easy Christmas piano arrangements here.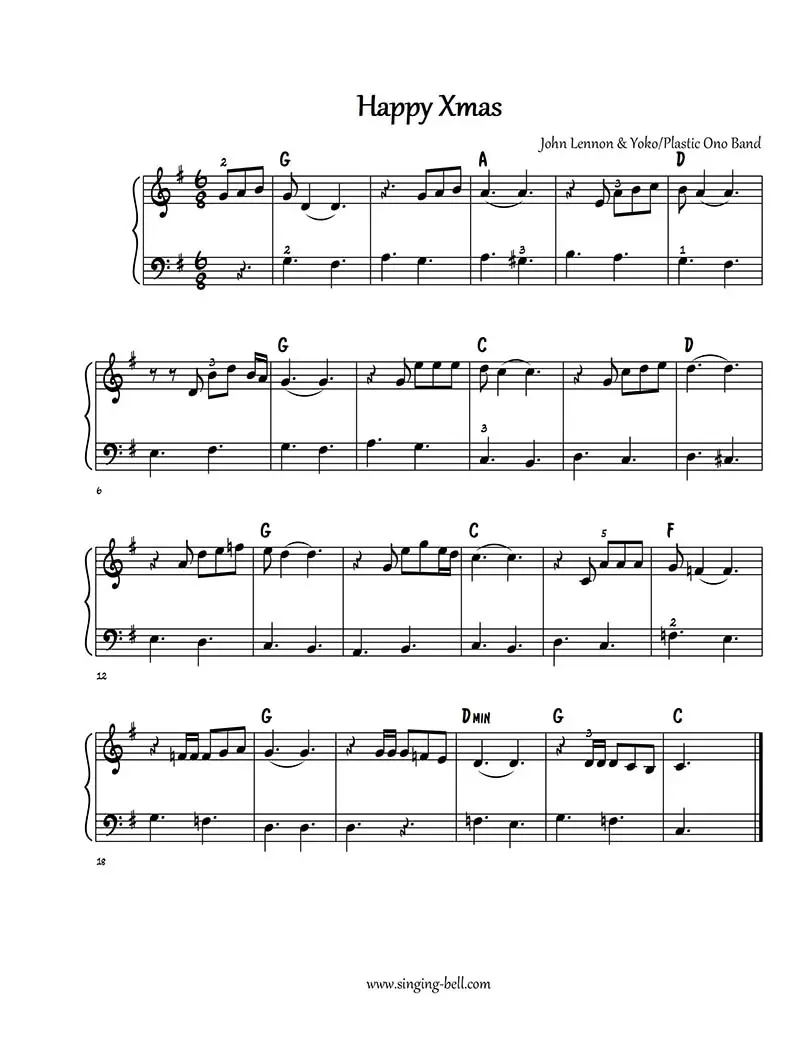 Related: Best 26+1 Easy Christmas Piano Sheet Music for Beginners
Free Printable PDF with Easy Piano Sheet Music

To download a printable PDF of this song for music activities with sheet music, lyrics and a drawing for kids to paint, click on the button above or on the following link.
Happy Xmas (War is over) | Free PDF with easy piano sheet music for beginners
Did you like this post?
You may also like:
Adeste Fideles (O Come All Ye Faithful) on the piano
Santa Claus Is Coming To Town on the piano
Carol Of The Bells on the piano