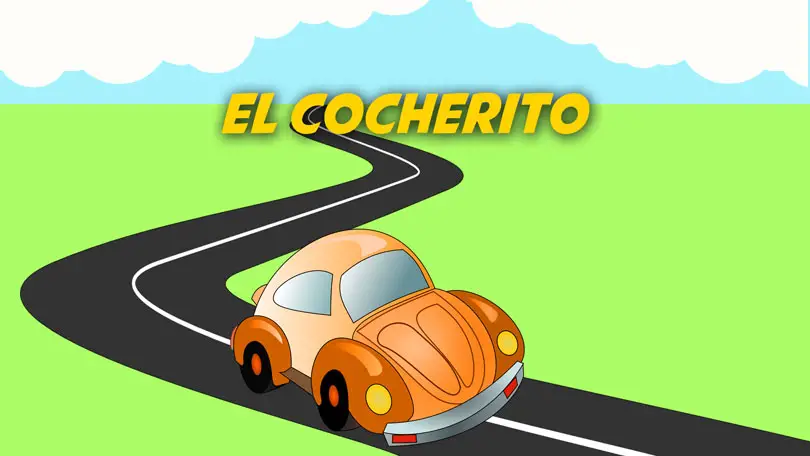 Canción infantil, España
Aunque hay múltiples versiones sobre el origen de esta canción infantil (que es conocida en España también como "El Cocherito Leré") , la más popular coincide en que fue compuesta a mediados del siglo XX por el compositor vizcaíno Carmelo Bernaola.
Esta canción formaba parte de una obra de teatro del mismo nombre. Debido a su melodía pegadiza, poco a poco empezó a formar parte de la cultura popular.
Después del siguiente vídeo, usted podrá escuchar y descargar música y partituras de la canción "El Cocherito Leré", así como más canciones alojadas en nuestro servidor y villancicos en alta calidad – siempre en español.
Para descargar el mp3 de "El Cocherito", haga clic derecho en el siguiente enlace, a continuación, seleccione "Guardar enlace como…"
"El Cocherito" descargar mp3 gratis (instrumental, 2:34 – 4/4 – 105 bpm)
---
"El Cocherito" letra (Español)

El cocherito leré
Me dijo anoche leré
Que si quería leré
Montar en coche leré
Y yo le dije leré
Con gran salero leré
No quiero coche leré
Que me mareo leré.
El nombre de María
Que cinco letras tiene
La M, la A, la R
La I, la A: MARÍA
---
"El Cocherito" partitura musical

Para guardar esta partitura musical a su ordenador, haga clic derecho y elija la opción "Guardar imagen como …".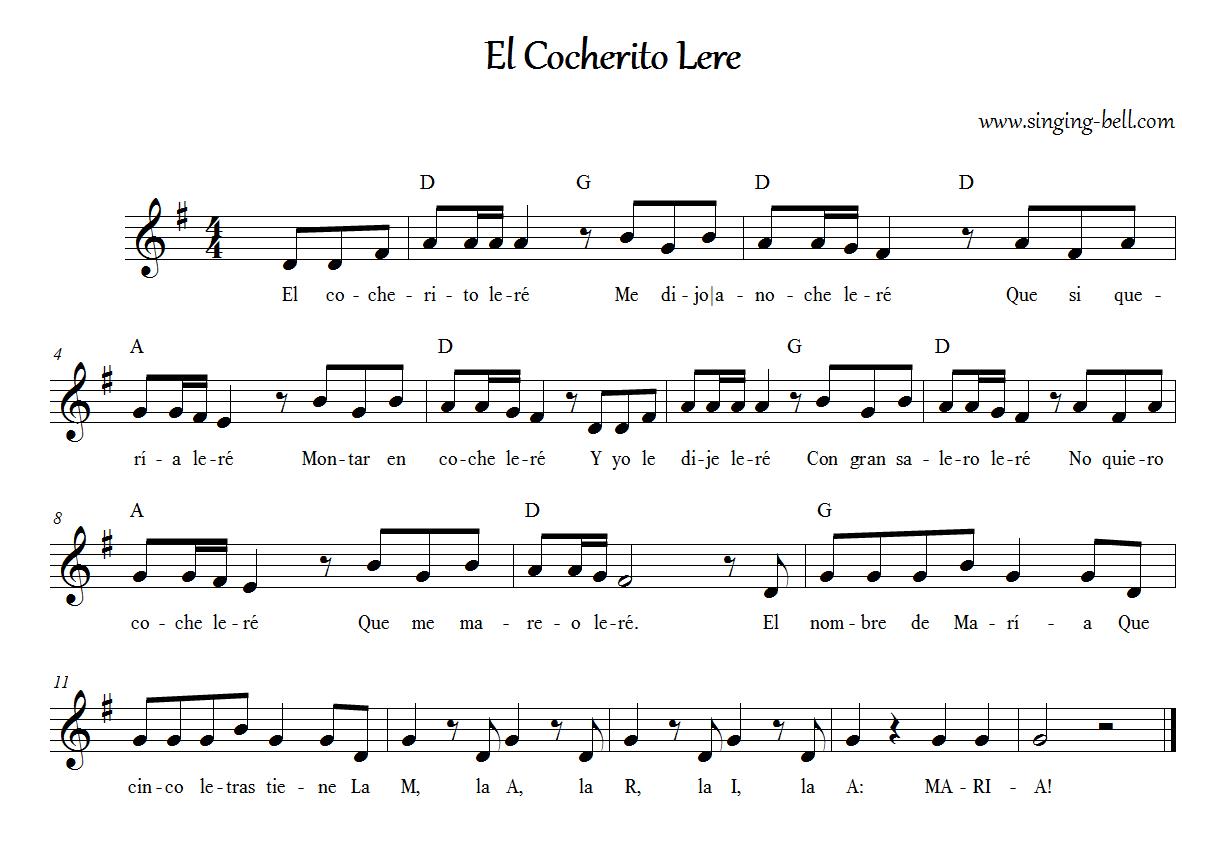 ---
"El Cocherito" Video para Karaoke
Share to let others hear the sound of Singing Bell!