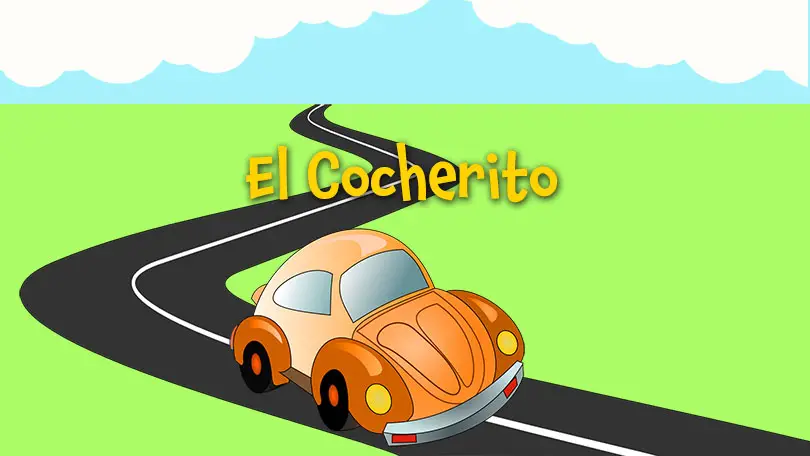 Children's song, Spain.
Although there are multiple versions surrounding  the origin of this Spanish children's song, the most popular of them says that it was composed in the mid-twentieth century by the Biscayan composer Carmelo Bernaola.
This song was part of a play of the same name. Due to its catchy melody, little by little it began to be part of popular culture.
Table of Contents
Karaoke Video with Lyrics
Lyrics
El cocherito leré
Me dijo anoche leré
Que si quería leré
Montar en coche leré
Y yo le dije leré
Con gran salero leré
No quiero coche leré
Que me mareo leré.
El nombre de María
Que cinco letras tiene
La M, la A, la R
La I, la A: MARÍA
Other 5-letter names to spell: Lucia/David/Laura/Pablo
Click on the button to watch a karaoke video
and download a PDF file with lyrics to this song for free.

Free karaoke MP3 download
To download your free instrumental mp3 of this song,
click or tap on the following button, then choose "Save link as…"

"El Cocherito" (instrumental, 2:34 – 4/4 – 105 bpm)

MP4 Video File : Free Download
To watch the karaoke video of this song on your mobile device, click on the following link to download the video file (mp4 format).

El Cocherito | Free mp4 Video File Download
Sheet music with chords
To save this free music sheet of "El Cocherito" to your computer, right click (or tap and hold, on mobile devices) and choose "Save Image As…".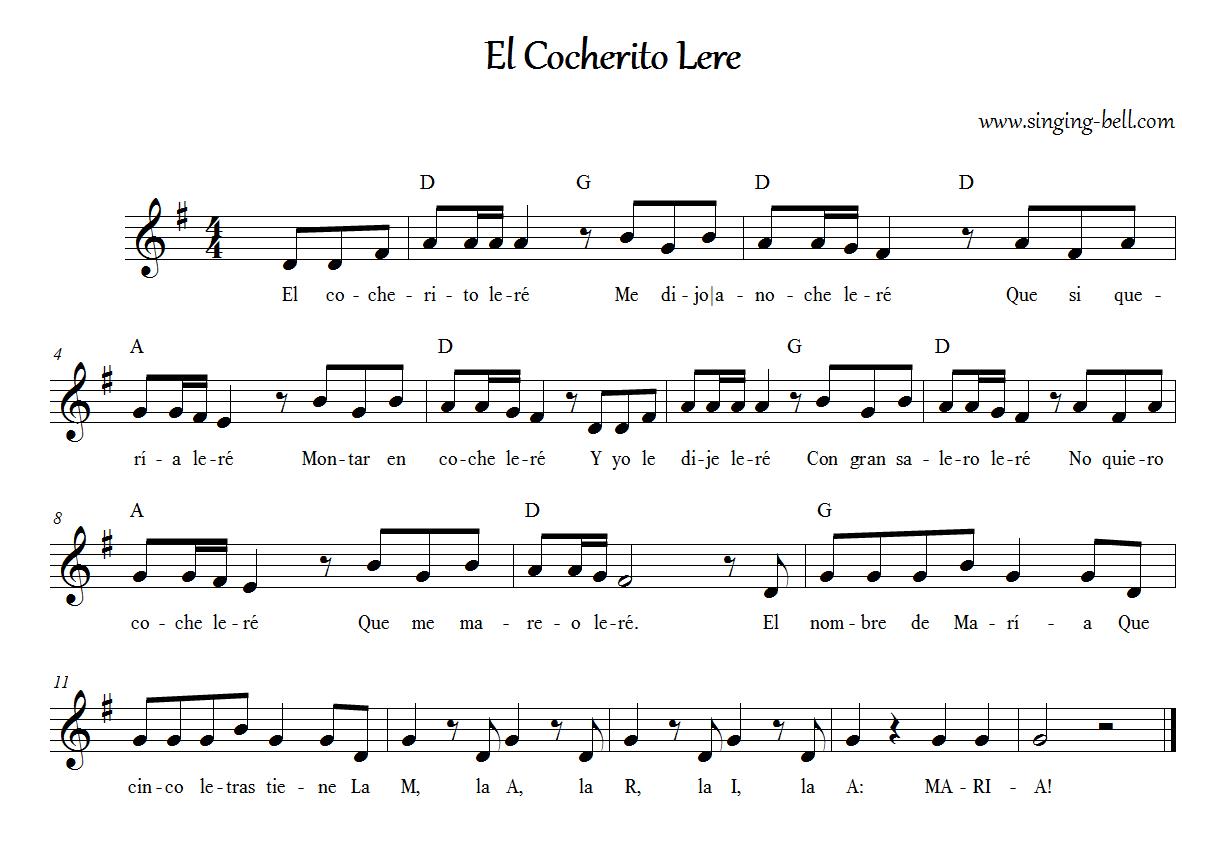 Free Printable PDF with Sheet music and Lyrics

To download a ready-to-print PDF of this song for music activities with a music sheet, lyrics and a drawing for kids to paint, right click (or tap and hold) on the following link, then choose "Save link as…".
"El Cocherito" free PDF download – Singing Bell
Did you like this post? Rate it!
You may also like: