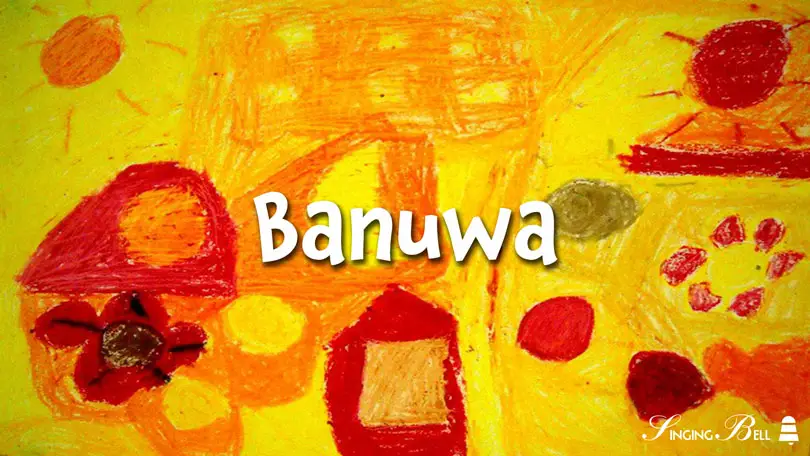 Folk Song, Liberia.
The Liberian song "Banuwa" is said to be either a lullaby or a processional song. Its lyrics try to comfort a little girl that is crying.
This rhyme is a beautiful African song that can be sung as a round, repeating its four basic lines in rolling sequence.
Karaoke Video with Lyrics
---
Lyrics (Liberian)

Banuwa, Banuwa, Banuwa yo
Banuwa, Banuwa, Banuwa yo
A la no, nehnio la no, nehnia la no
Banuwa, Banuwa, Banuwa yo
English translation

Don't cry, Don't Cry,
pretty little girl, don't cry.
Your father off at the village
your mothers out for a while,
your brothers down by the river.
No need to sit and cry.
---
Click on the button to watch a karaoke video and download a PDF file with lyrics to this song for free.

---
Free karaoke MP3 download
To download your free instrumental mp3 of this song, click or tap on the following button, then choose "Save link as…"

"Banuwa" free mp3 download (instrumental, 3:18 – 4/4 – 94 bpm)

---
This track is also featured in our New Album with 50 Instrumental Nursery Rhymes for karaoke, OUT NOW!
---

MP4 Video File | Free Download

To watch the karaoke video of this song on your mobile device, click on the following link to download the video file (mp4 format).
Banuwa | Free mp4 Video File Download
---
"Banuwa" Music Score with chords / sheet music
To save this free music sheet of "Banuwa" to your computer, right click and choose "Save Image As…".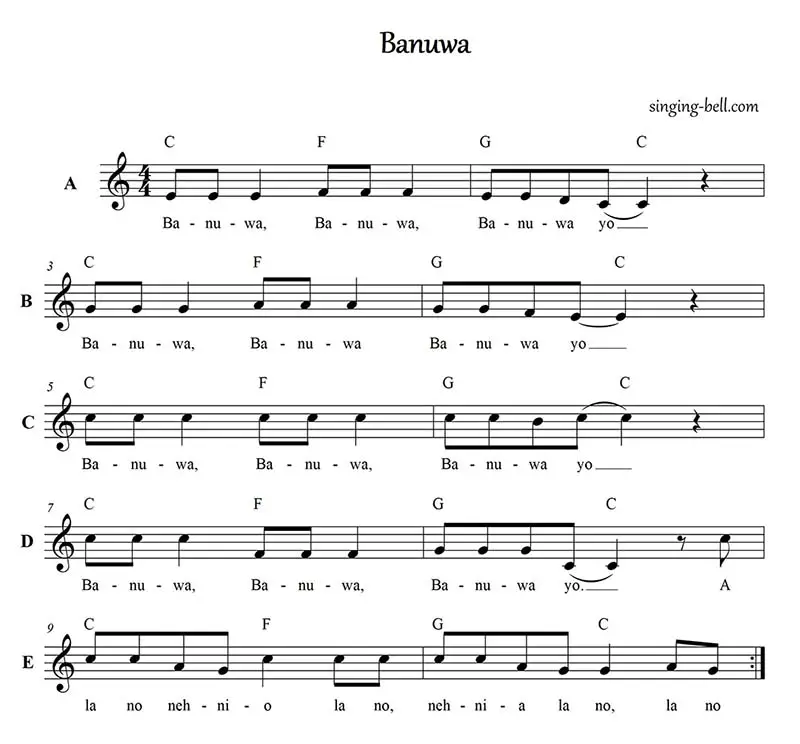 ---
Free Printable PDF with Lyrics


To download a ready-to-print PDF of this song for music activities with lyrics and a drawing for kids to paint, right click (or tap and hold) on the following link, then choose "Save link as…".
"Banuwa" free PDF download – Singing Bell
---
Teaching idea & activities:
The tune can be sung as a round (see also "Frère Jacques", "Row, row, row your boat", "Kookaburra" and "Jack and Jill").
---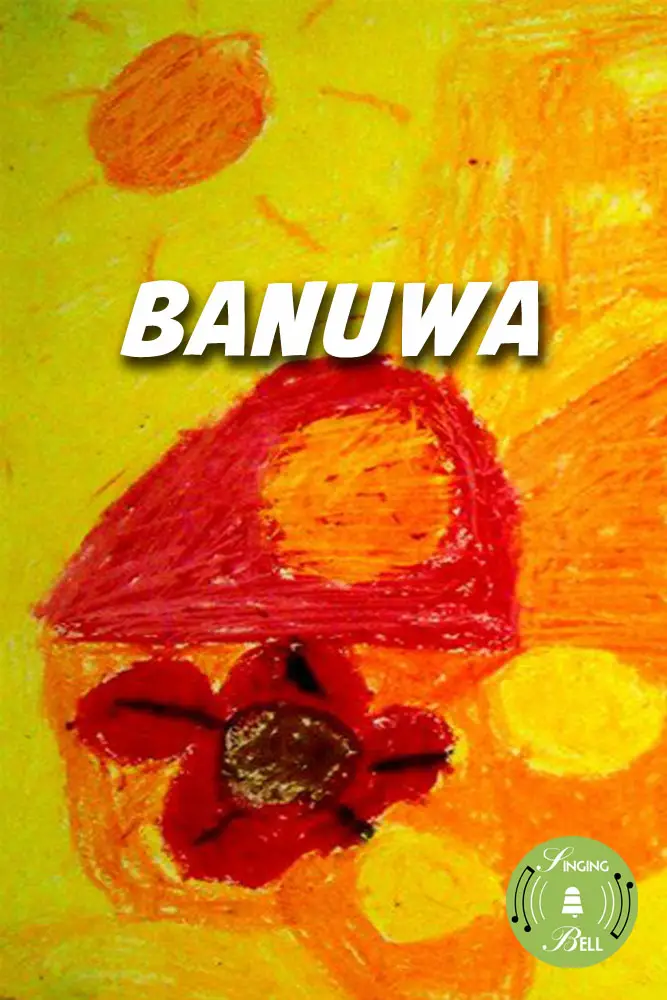 You may also like: