"Little Drummer" is a popular Christmas song was written by the American classical music composer Katherine Kennicott Davis in 1941, based upon a traditional Czech carol. On this page you can find Notes, Chords and Activities for the song, a Printable PDF for free Download, and a piano tutorial video.
If you would like to watch and sing this children's song, click here for the Karaoke version.
---
Music Score / sheet music with chords in G

To save this free music sheet of "Little Drummer Boy" to your computer, right click and choose "Save Image As…".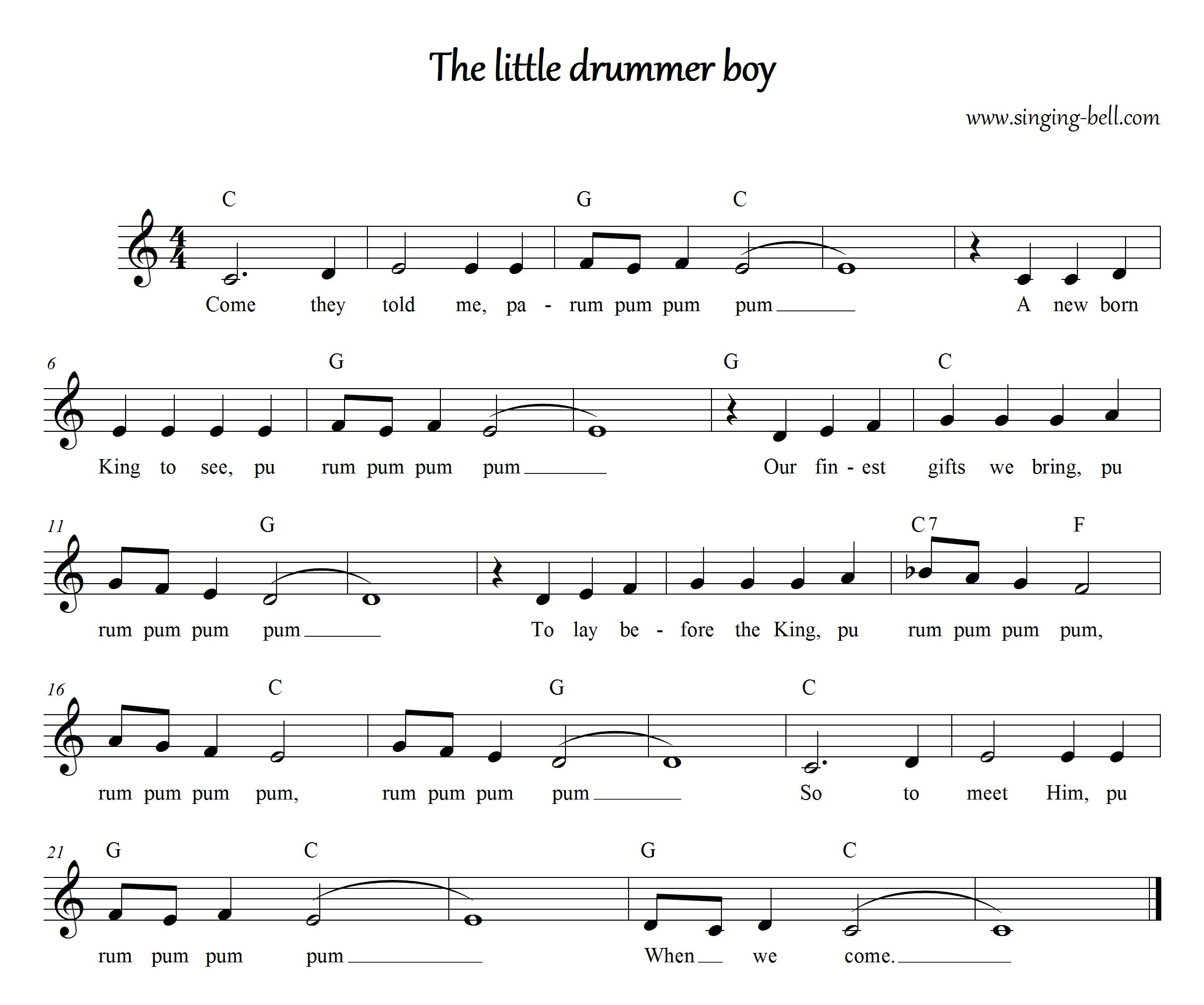 ---
Free Printable PDF with Lyrics and Music sheet


To download a ready-to-print PDF of "Little Drummer Boy" for music activities with a music sheet, lyrics and a drawing for kids to paint, right click (or tap and hold, on mobile devices) on the following link, then choose "Save link as…".
"Little Drummer Boy" free PDF download – Singing Bell
You might also like:
'Adeste Fideles' Piano Tutorial
'The 12 Days of Christmas' Piano Tutorial