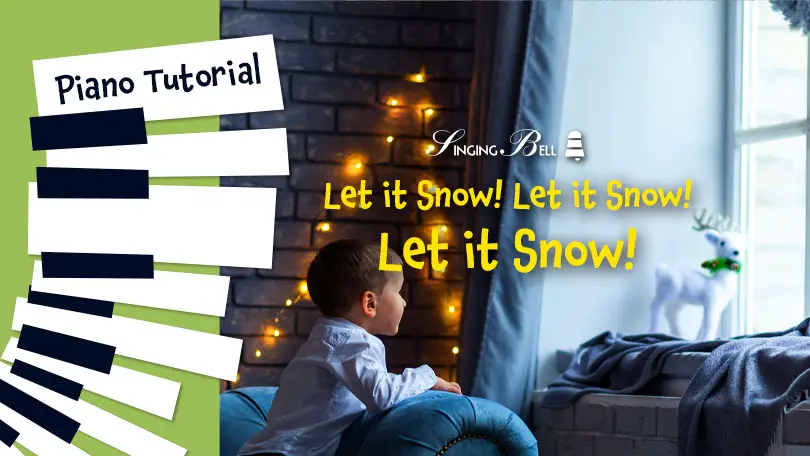 Christmas Song, U.S.A.
By Jule Styne and Sammy Cahn
Copyrighted by third parties
"Let it Snow! Let it Snow! Let it Snow!" is a song written by lyricist Sammy Cahn and composer Jule Styne in July 1945.
It was written in Hollywood, California during a heat wave as Cahn and Styne imagined cooler conditions.
Table of Contents
How to play Let It Snow! Let It Snow! Let It Snow! on the Piano – Easy Piano Tutorial Video
Sheet music with chords
Save this free music sheet of "Let it Snow! Let it Snow! Let it Snow! " to your computer by right clicking (or taping and hold, on mobile devices) and choose "Save Image As…".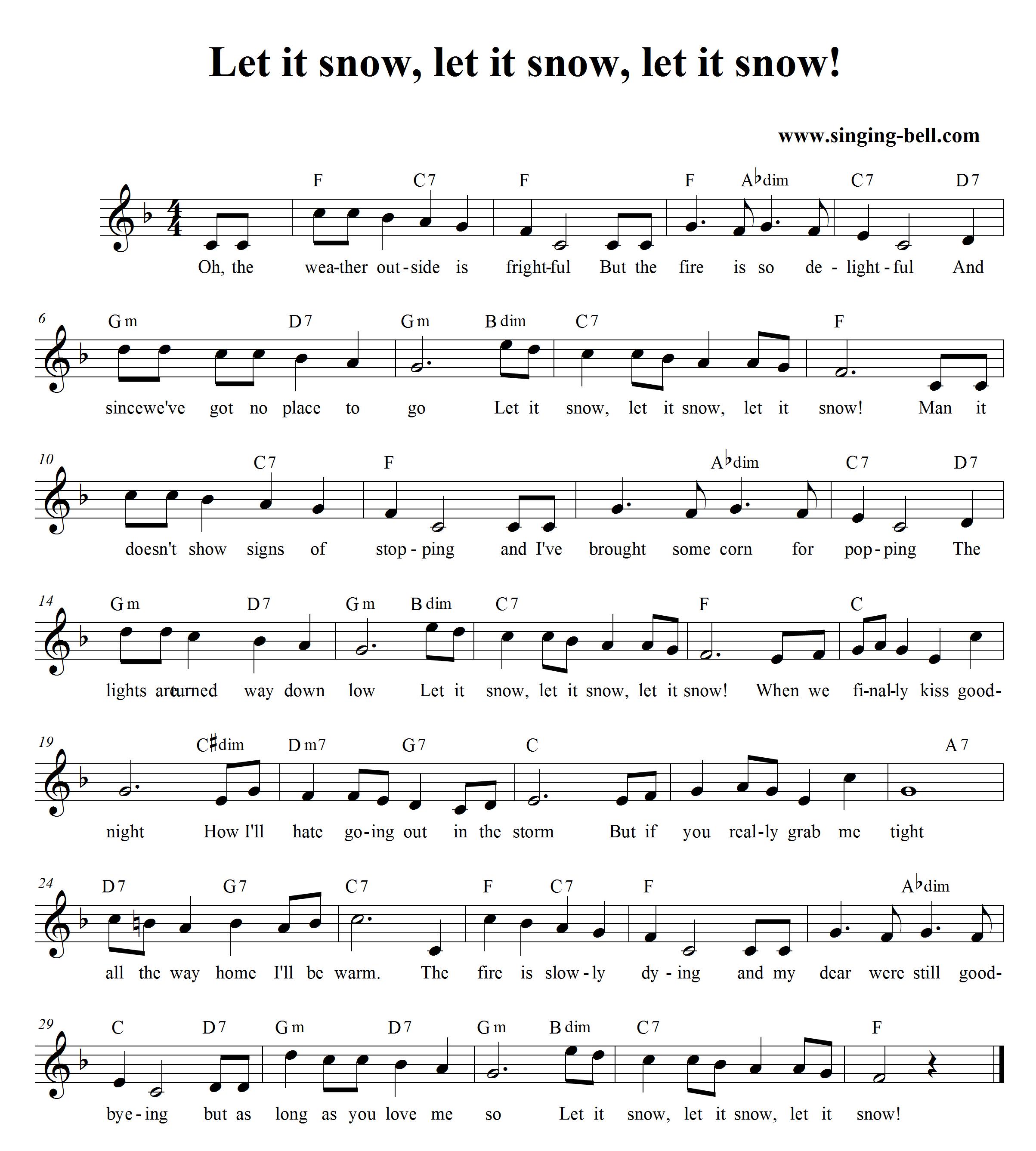 26+1 Easy Christmas Piano Sheet Music for Beginners
Free Printable PDF with Music sheet and Lyrics

To download a ready-to-print PDF of this song for music activities with a music sheet, lyrics and a drawing for kids to paint, right click (or tap and hold) on the following link, then choose "Save link as…".
"Let it Snow! Let it Snow! Let it Snow! " free PDF download – Singing Bell
Teaching ideas
This song is a good opportunity for children to practice the change between half and quarters and repeat a standard motif.
Ask them to clap (or use a little drum) steadily on the scheme "one half-two quarters" and then the teacher starts to sing alone.
It's not so easy for children to keep the actual song rhythm without following the rhythm of the lyrics, but there can be a real challenge for them: who is going to be the little drummer that will play the big drum of the class?
Did you like this post?
You may also like:
Jingle Bells – How to Play on the Piano
Adeste Fideles (O Come All Ye Faithful) – Free Easy Piano Sheet Music PDF – How to Play on the Piano
The 12 Days of Christmas – Free Easy Piano Sheet Music PDF – How to Play on the Piano