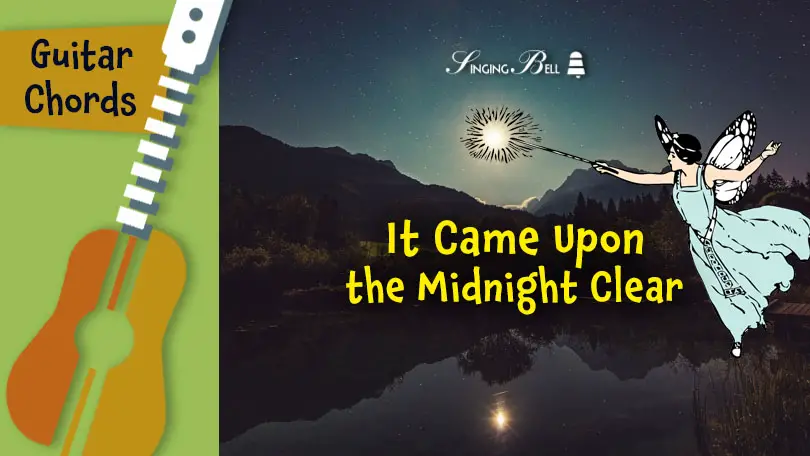 "It Came Upon the Midnight Clear" is a Christmas song written by Edmund Sears, a pastor in Wayland, Massachusetts.
Sears' lyrics are most commonly set to melody "Carol", composed by Richard Storrs Willis.
On this page you can find guitar chords and tabs. You can also download for free a Printable PDF file with guitar chords.
Table of Contents
IT CAME UPON THE MIDNIGHT CLEAR Guitar Chords and Tabs
For saving this free image with the guitar chords of "It Came Upon the Midnight Clear" to your computer, right click (or tap and hold, on mobile devices) and choose "Save Image As…".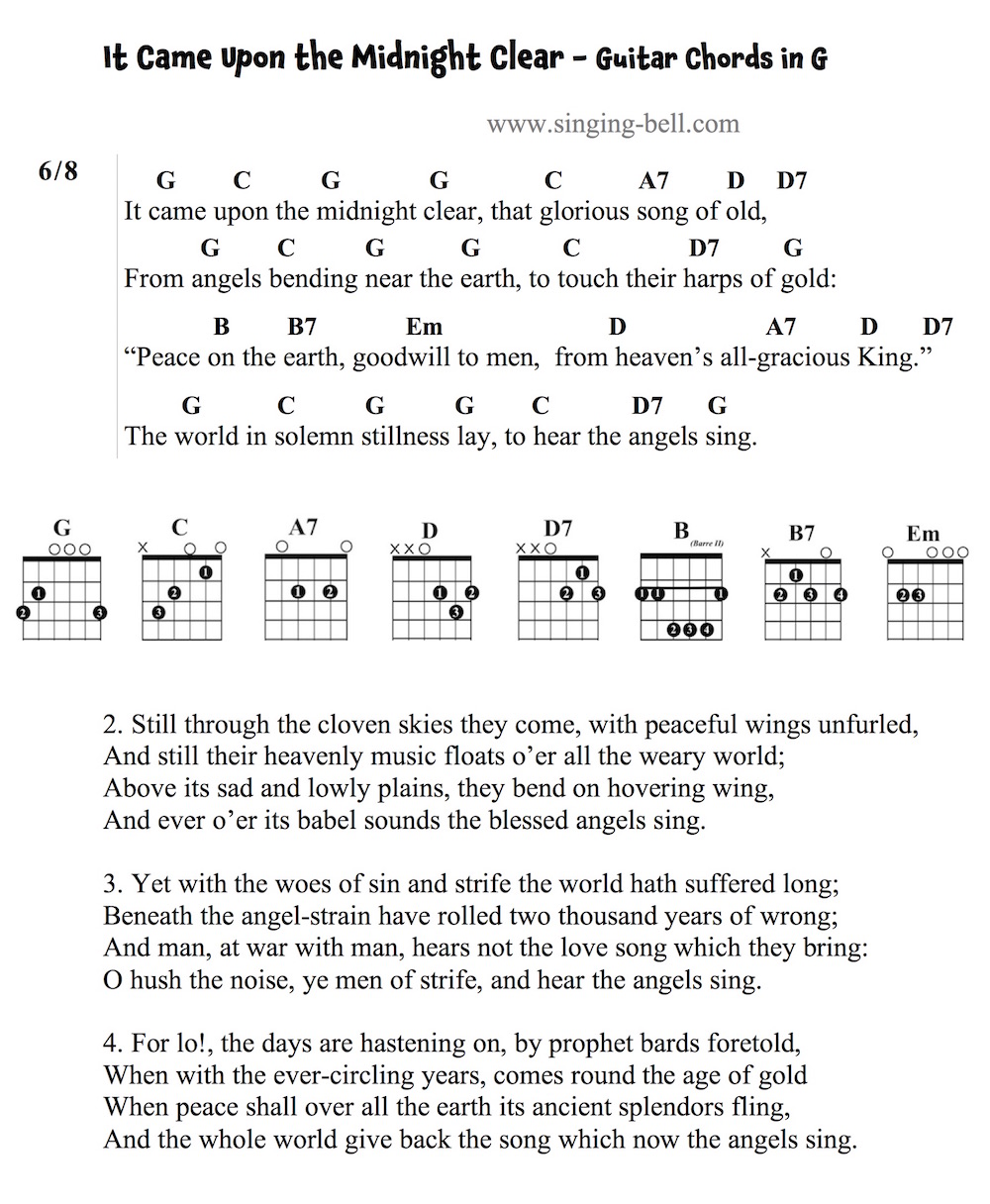 Free Printable PDF with Guitar Chords

To download a ready-to-print PDF of this song with guitar chords, click (or tap) on the button above or on the following link.
"It Came Upon the Midnight Clear" Guitar Chords – Singing Bell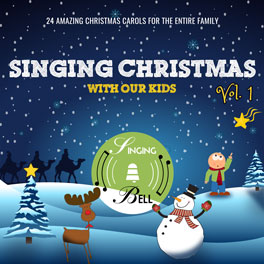 Singing Christmas: Singing Bell's Album with 24 Christmas Carols for the entire family is OUT NOW!
Did you like this post?
Guitar Chords and Sheet Music You May Need
You might also like:
We Wish You A Merry Christmas – Guitar Chords, Tabs, Sheet Music for Guitar, Printable PDF
All I Want for Christmas is You – Guitar Chords, Tabs, Sheet Music for Guitar, Printable PDF
Fum Fum Fum – Guitar Chords, Tabs, Sheet Music for Guitar, Printable PDF
Winter Wonderland – Guitar Chords, Tabs, Sheet Music for Guitar, Printable PDF
Santa Claus is Coming to Town – Guitar Chords, Tabs, Sheet Music for Guitar, Printable PDF
Last Christmas – Guitar Chords, Tabs, Sheet Music for Guitar, Printable PDF
Have Yourself a Merry Little Christmas – Guitar Chords, Tabs, Sheet Music for Guitar, Printable PDF