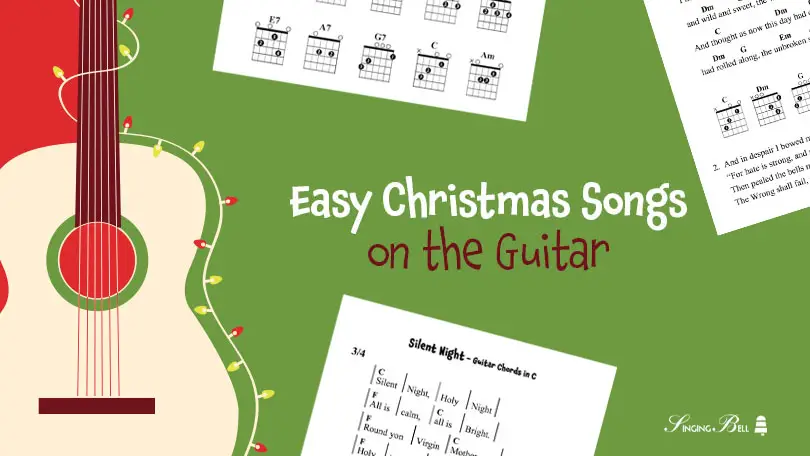 If you are a guitar player and you're looking for guitar chords and tabs for the most popular tunes of the Season, this collection offers resources to help you play 18 easy Christmas songs on the guitar.
Let's face it: you can't carry your piano to your grandma's house for the Christmas Eve dinner! Thankfully, several Christmas carols use a guitar as their main instrument and you might want to practice before Christmas time is here. Let the strumming begin!
Table of Contents
Christmas Songs on the Guitar : 3, 4 or 5 chords
2
3
4
5
6
7
8
9
10
Christmas Songs on the Guitar : 6 , 7 or 8 chords
11
12
13
14
15
16
17
18
What chords do I need to know to play these Christmas songs on the guitar?
You could start out with these simple chords:
C Major
D Major
E minor
A minor
G Major
After mastering these chords, you'll have the ability to perform a wide variety of songs, including numerous Christmas tunes. These are the initial chords you should prioritize learning, as they have the potential to unlock numerous musical opportunities on their own.
Did you like this post?
You may also like:
30 Free Printable Christmas Music Sheets for Download – PDF
100+ Christmas Songs Lyrics to Help You Spread the Spirit
20 Best Carols for Karaoke You Can Get for Free | Download Instrumental Christmas Songs