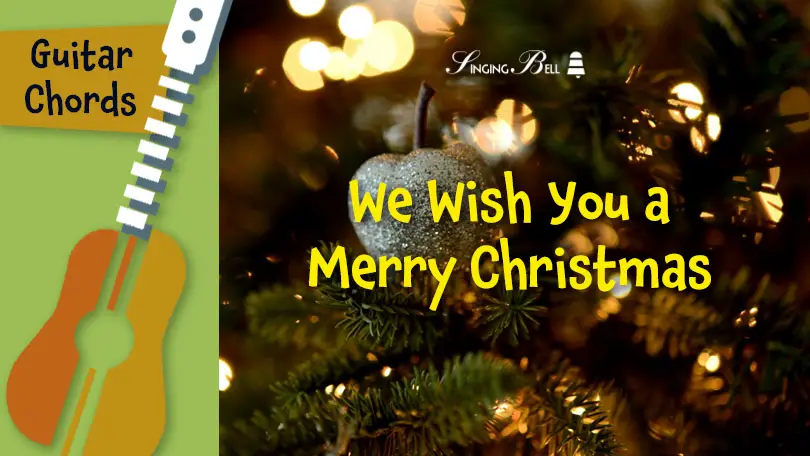 If you've been looking for We Wish You A Merry Christmas guitar chords, then you're on the right page! "We Wish You A Merry Christmas" is a traditional English 16th century carol. It is also the only one amongst traditional holiday carols that makes a reference to the celebration of the New Year. This carol is listed as numbers 230 and 9681 in the Roud Folk Song Index.
Arthur Warrell, Director of Music at the University of Bristol, arranged the tune for his choir. They performed it in a Christmas concert on 1935. Since then, the carol gained vast popularity.
Here you will not only find guitar chords and tabs; You can also download for free a Printable PDF file.
Table of Contents
Guitar Chords and Tabs
You can save this free image with the guitar chords of "We Wish You A Merry Christmas" to your computer; just right click (or tap and hold, on mobile devices) and choose "Save Image (As…)".
We Wish You A Merry Christmas Guitar Chords – Free Printable PDF

To download a ready-to-print PDF of this song with guitar chords, click (or tap) on the button above or on the following link.
"We Wish You A Merry Christmas" Guitar Chords – Singing Bell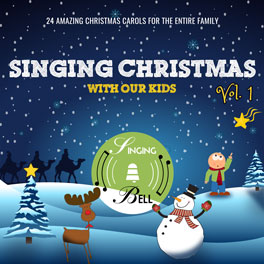 Singing Christmas: Singing Bell's Album with 24 Christmas Carols for the entire family is OUT NOW!
Did you like this post?
Guitar Chords and Sheet Music You May Need
You might also like:
Winter Wonderland – Guitar Chords, Tabs, Sheet Music for Guitar, Printable PDF
Hark! The Herald Angels Sing – Guitar Chords, Tabs, Sheet Music for Guitar, Printable PDF
All I Want for Christmas is You – Guitar Chords, Tabs, Sheet Music for Guitar, Printable PDF
Fum Fum Fum – Guitar Chords, Tabs, Sheet Music for Guitar, Printable PDF
Santa Claus is Coming to Town – Guitar Chords, Tabs, Sheet Music for Guitar, Printable PDF
Adeste Fideles (O Come, All Ye Faithful) – Guitar Chords, Tabs, Sheet Music for Guitar, Printable PDF