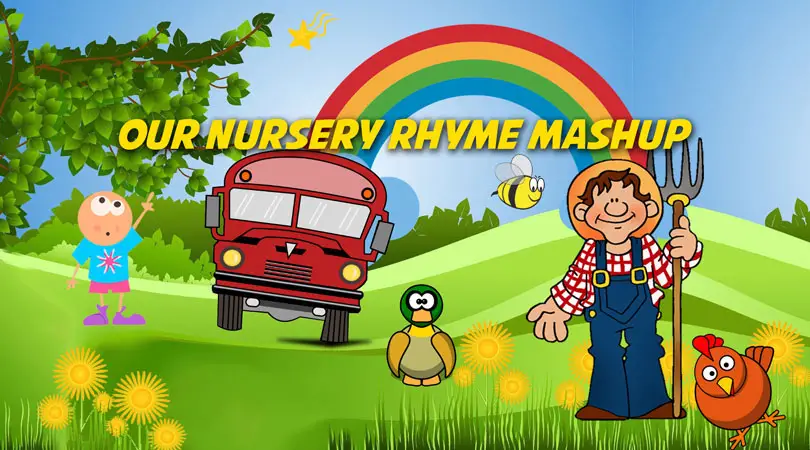 Our Nursery Rhyme Mashup, Children's Songs from Europe & America.
This is a great collection of nursery rhymes from Singing Bell. The links in the list that follows all lead to the corresponding page for every song. There, you can find: a free mp3 for download, a free music sheet/score for download, lyrics, video & teaching ideas (all available for non-commercial purposes). Enjoy!
The songs as presented in the video, are:
1. Old MacDonald had a farm
2. Baby Bumblebee
3. London Bridge is falling down
4. Wheels on the bus
5. Rain, rain, go away
6. If you are happy and you know it
7. Mexican hat dance
8. Head, shoulders, knees and toes
9. Itsy-bitsy spider
10. Mary had a little lamb
11. Humpty Dumpty
12. Baa, Baa, black sheep
13. Sur le pont d'Avignon
14. Merrily we roll along
15. Row, row, row your boat
16. Frere Jacques
17. Twinkle, twinkle little star
18. Rock-a-bye baby
---
Share to let others hear the sound of Singing Bell!