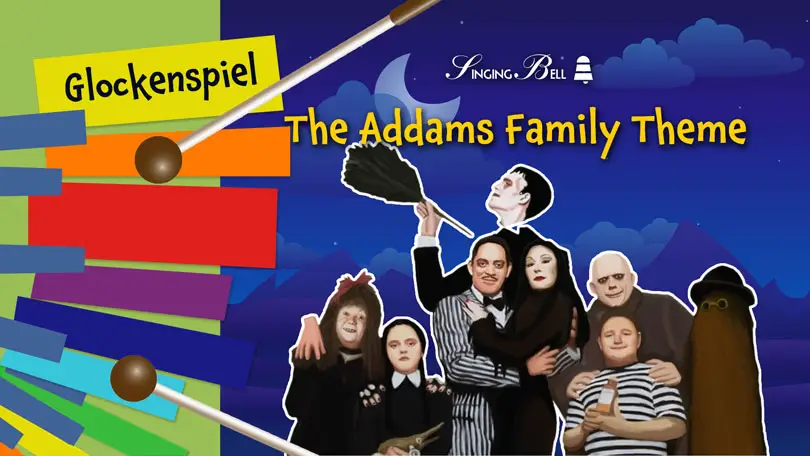 By Vic Mizzy

"The Addams Family Theme" is taken from the 1964 TV series and, later on, the 1991 film of the same title.
The Addams Family is an aristocratic but macabre and definitely quite eccentric and spooky family. Initially, before becoming a TV series and movie, it was a cartoon designed by cartoonist Charles Addams, which was first published in 1938.
As for the musical theme of the film, this was composed by Vic Mizzy. The orchestration is very simple and is based mainly on the harpsicord and finger-snaps.
Glockenspiel / Xylophone Tutorial Video
Addams Family Glockenspiel / Xylophone Sheet Music and Note Chart
The song of Addams Family uses the first 5 notes of C major, as you can see on the chart following the notes of the song.
Watch the video a couple of times and study each part at your own pace until you get the hang of it. Remember to use both mallets as much as you can – not only the one that is more convenient for you (e.g. the right one if you're right-handed) as this an important basic technique.
To save this free glockenspiel sheet music of "Addams Family" to your computer, right click (or tap and hold, on mobile devices) and choose "Save Image As…". Alternatively, you can download the PDF file below.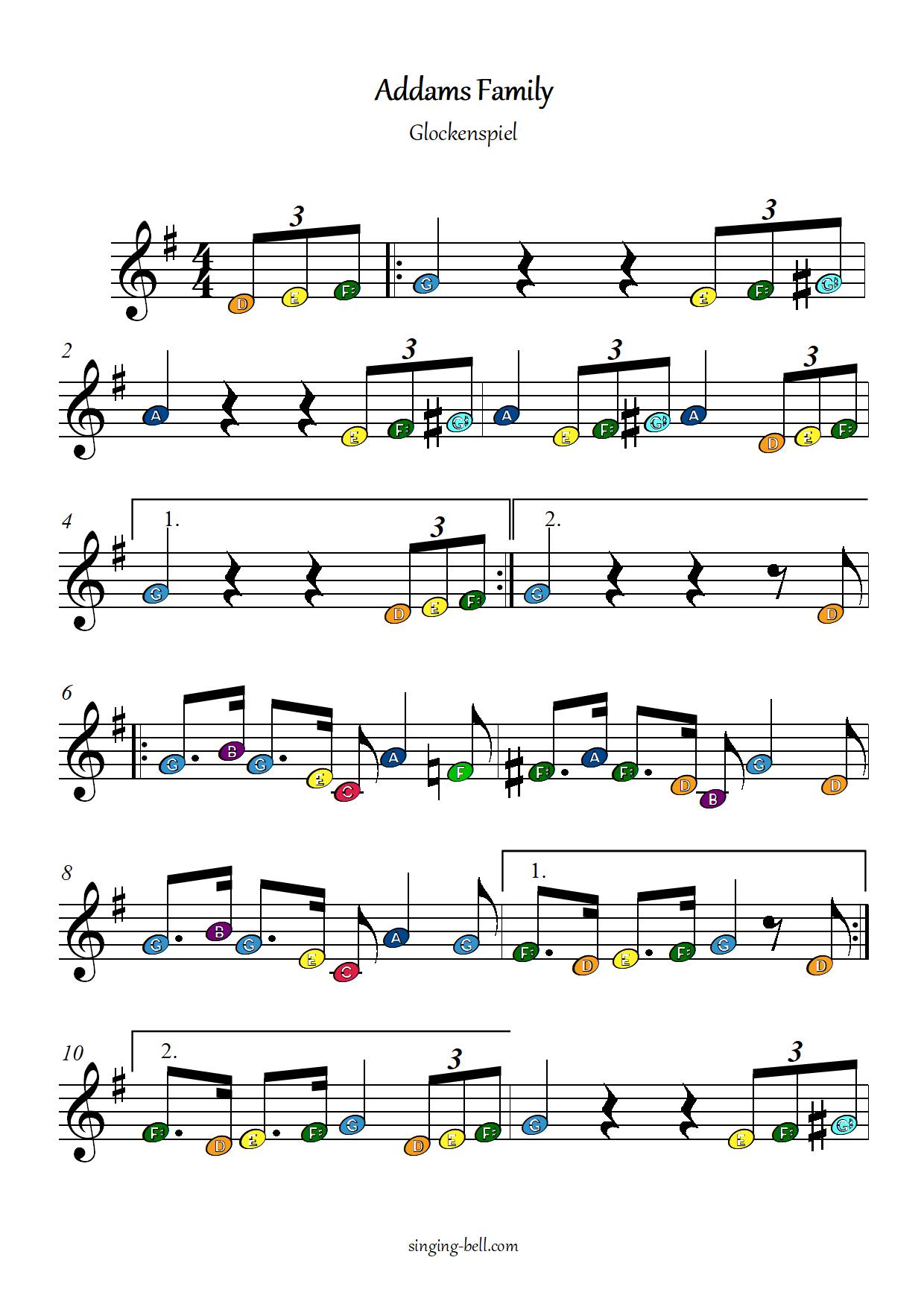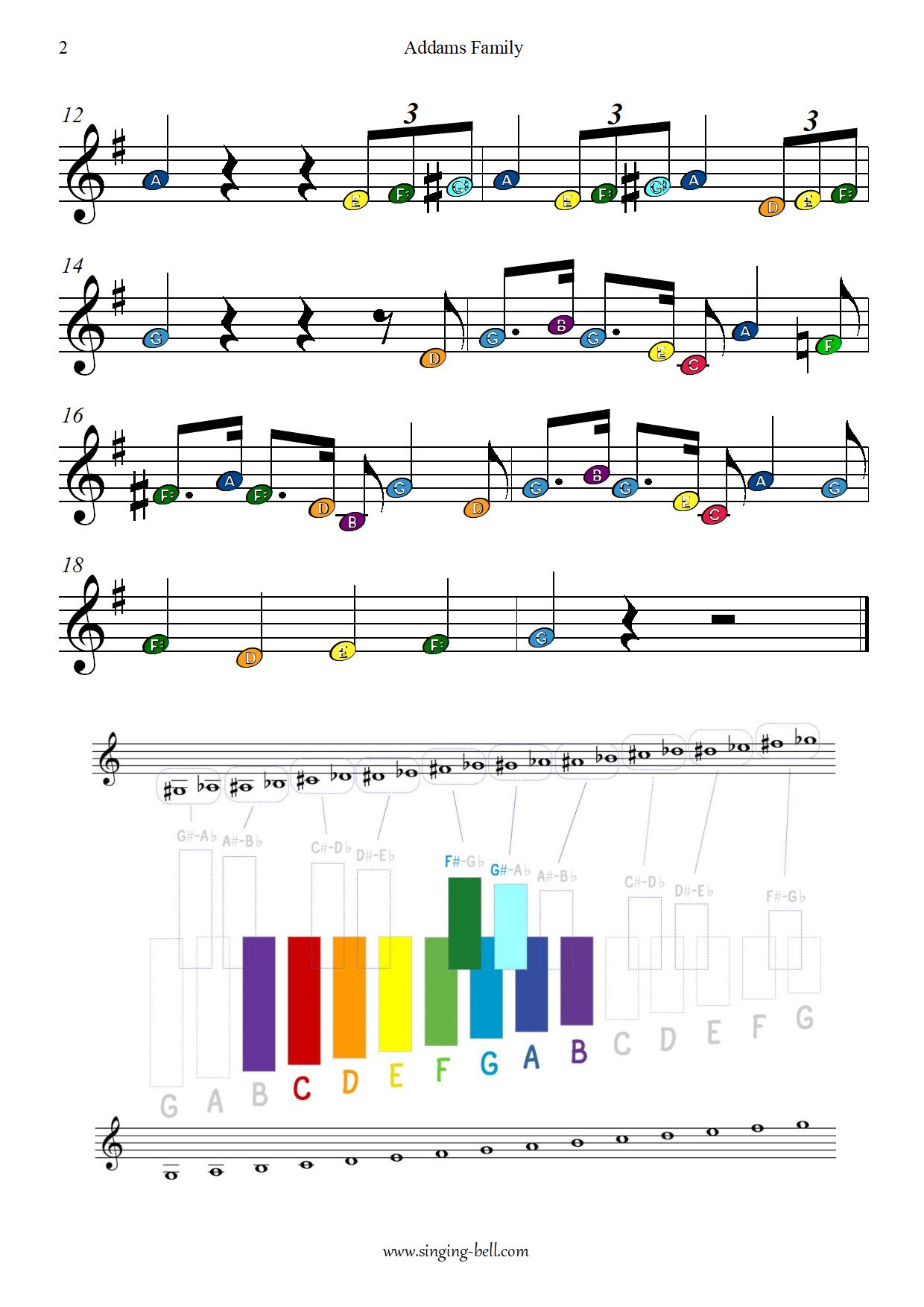 Free Printable PDF with Glockenspiel / Xylophone Music Sheet with Note Chart and Lyrics

To download a printable PDF file with sheet music for glockenspiel of this song, click on the button above or on the following link.
Addams Family | Free PDF with Glockenspiel Sheet Music
You can click on the button to watch a sing-along and an instrumental karaoke video and download a PDF file with lyrics to this song for free.

Click on the button to watch a piano tutorial video and download a PDF file with piano sheet music for beginners of this song for free.

Did you like this post?
You may also like: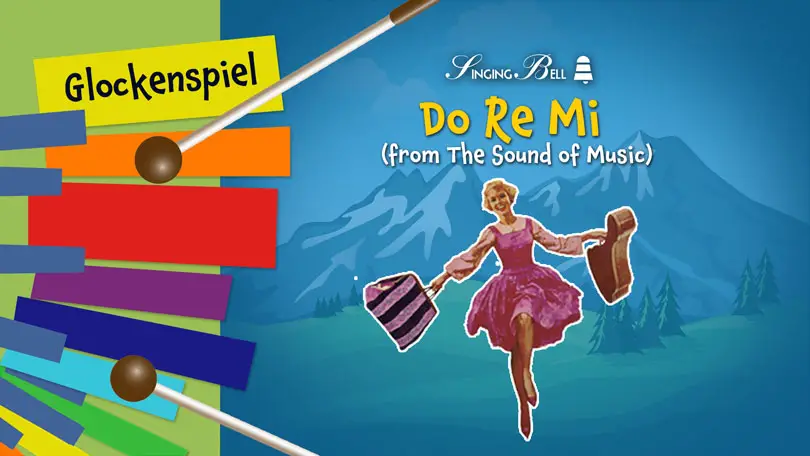 Do Re Mi (The Sound of Music) – How to Play on the Glockenspiel / Xylophone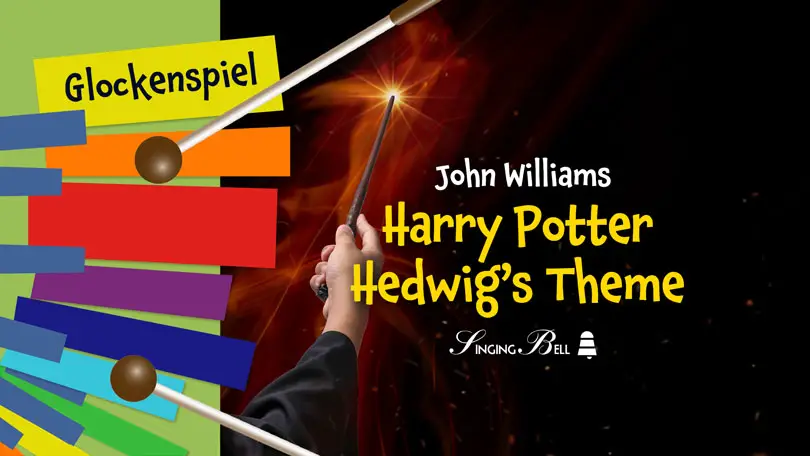 Harry Potter | Hedwig's Theme – How to Play on the Glockenspiel / Xylophone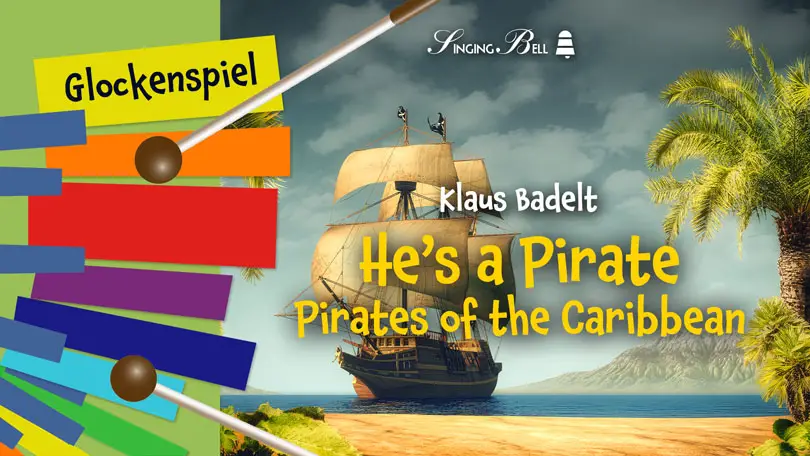 Pirates Of The Caribbean – How to Play on the Glockenspiel / Xylophone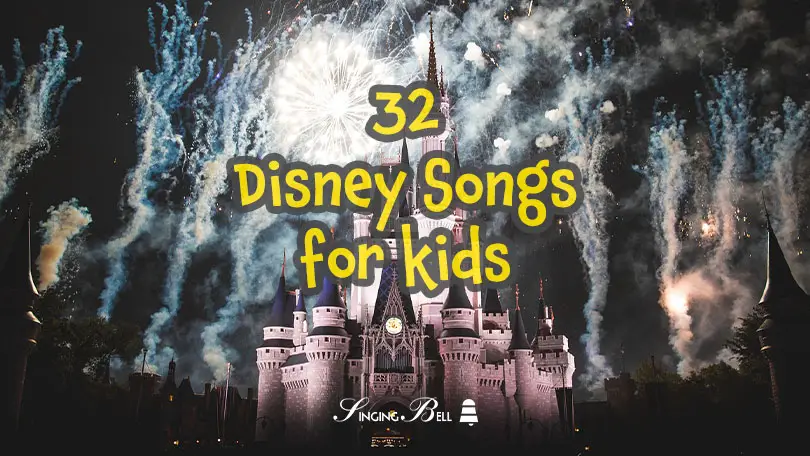 32 Disney Songs for Kids to Listen to on Repeat