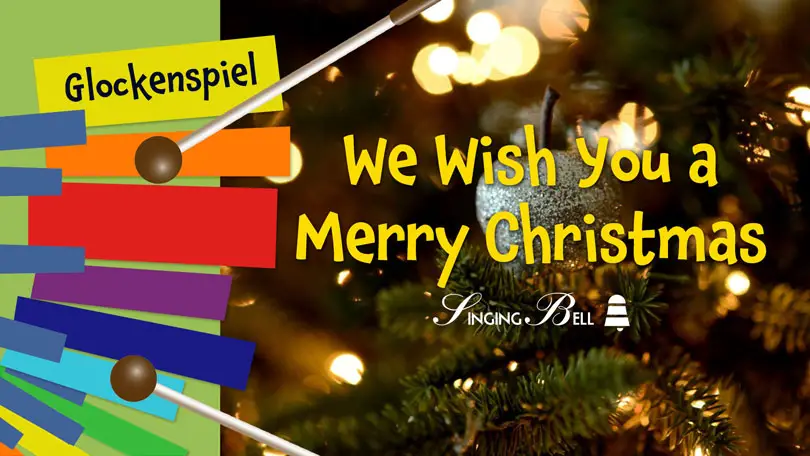 "We Wish You a Merry Christmas" is a traditional English 16th century carol and the only one amongst traditional holiday carols that makes a reference to the celebration of the New Year.
This is quite often the last carol sung on Christmas Eve, so carolers wish the best for all the celebrations during this Season's Holidays.
On this page you can find a glockenspiel tutorial video, sheet music with a glockenspiel chart that will help you find the notes on the Musical instrument and a Printable PDF for free Download. If you would like to watch and sing this song, click here for the Sing-along version.
Glockenspiel / Xylophone Tutorial Video
---
We Wish You A Merry Christmas Glockenspiel / Xylophone Sheet Music and Note Chart
The melody of We wish you a Merry Christmas is moderately difficult and the range of the song is 8 notes (7 natural and 1 sharp) as you can see on the chart following the notes of the song.
The song has two parts. Watch the video a couple of times and study each part at your own pace until you get the hang of it.
Remember to use both mallets as much as you can – not only the one that is more convenient for you (e.g. the right one if you're right-handed) as this an important basic technique.
To save this free glockenspiel sheet music of "We Wish You A Merry Christmas" to your computer, right click (or tap and hold, on mobile devices) and choose "Save Image As…". Alternatively, you can download the PDF file below.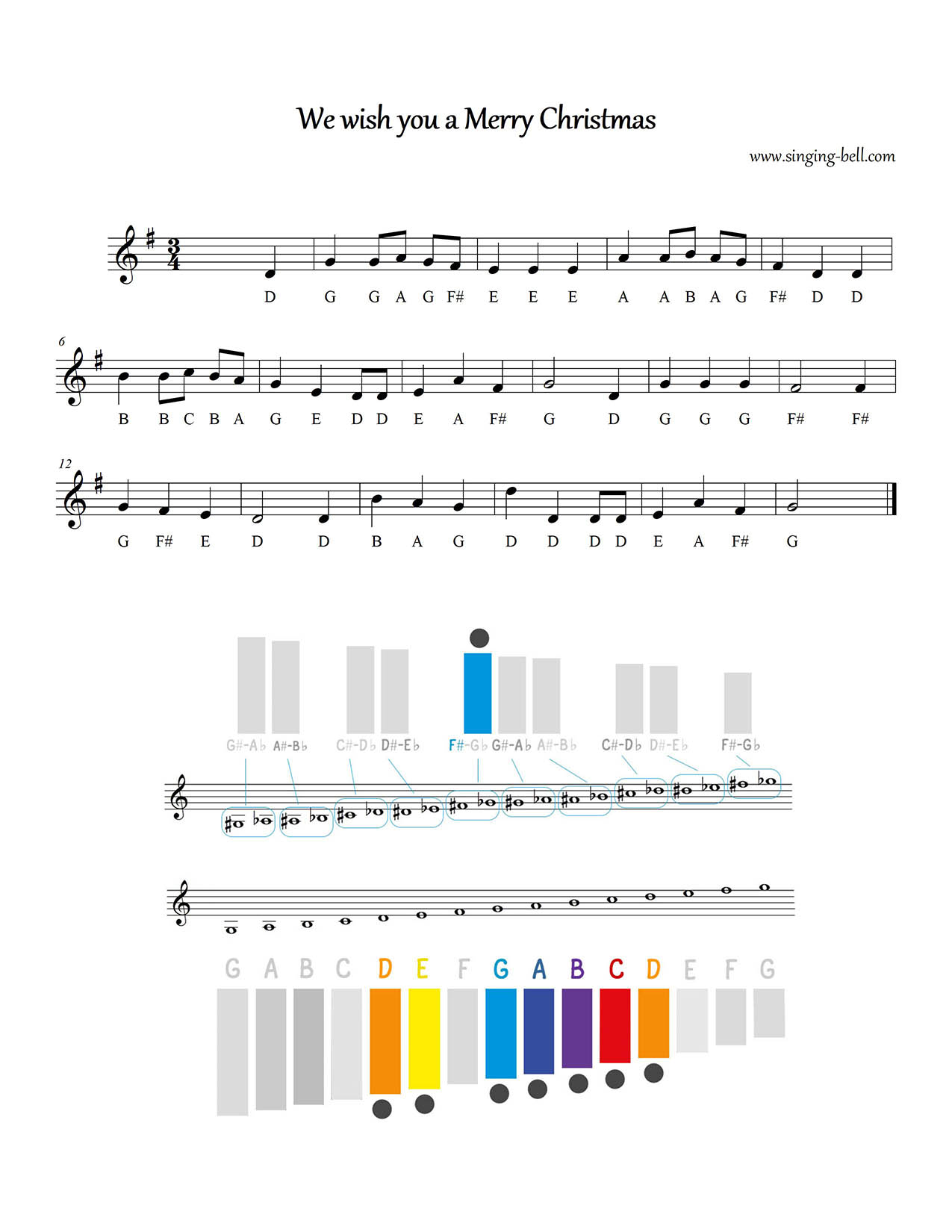 ---
Free Printable PDF with Glockenspiel Music Sheet with Note Chart


To download a printable PDF file with sheet music for glockenspiel of this song, click on the button above or on the following link.
We Wish You A Merry Christmas | Free PDF with Glockenspiel Sheet Music
Did you like this post?
You may also like:
Jingle Bells – How to Play on Glockenspiel / Xylophone
Carol of the Βells – How to Play on Glockenspiel / Xylophone
Rudolph the Red-Nosed Reindeer – How to Play on Glockenspiel / Xylophone