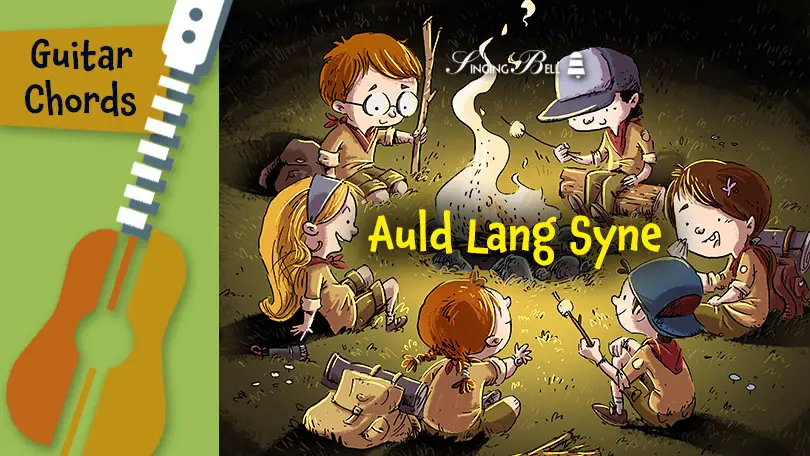 Particularly in the English-speaking world, this is a song that is sung at the conclusion of New Year gatherings, but is also widely used at "ending" or "new beginning" activities and happenings, e.g. at the end of a school-year.
On this page you can find guitar chords and tabs. See also our Printable PDF file for free download.
Guitar Chords and Tabs
To save this free image with the guitar chords of "Auld Lang Syne" to your computer, right click (or tap and hold, on mobile devices) and choose "Save Image As…".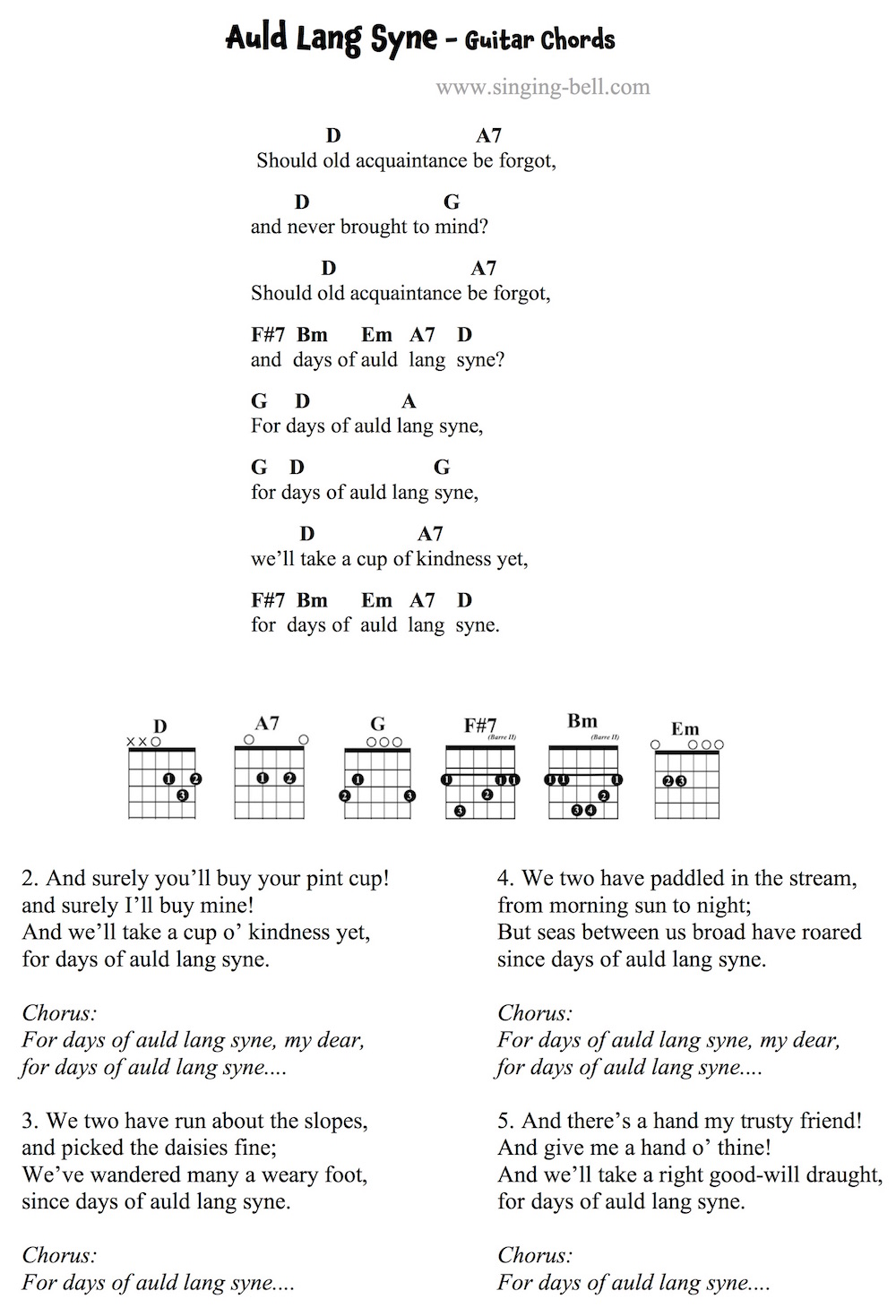 Free Printable PDF with Guitar Chords

To download a ready-to-print PDF of this song with guitar chords, click (or tap) on the button above or on the following link.
"Auld Lang Syne" Guitar Chords – Singing Bell
Did you like this post?
You might also like:
All I Want for Christmas is You – Guitar Chords, Tabs, Sheet Music for Guitar, Printable PDF
Fum Fum Fum – Guitar Chords, Tabs, Sheet Music for Guitar, Printable PDF
Rudolph the Red-Nosed Reindeer – Guitar Chords, Tabs, Sheet Music for Guitar, Printable PDF
Santa Claus is Coming to Town – Guitar Chords, Tabs, Sheet Music for Guitar, Printable PDF
Willie, Take Your Little Drum (Pat a Pan) – Guitar Chords, Tabs, Sheet Music for Guitar, Printable PDF
Last Christmas – Guitar Chords, Tabs, Sheet Music for Guitar, Printable PDF