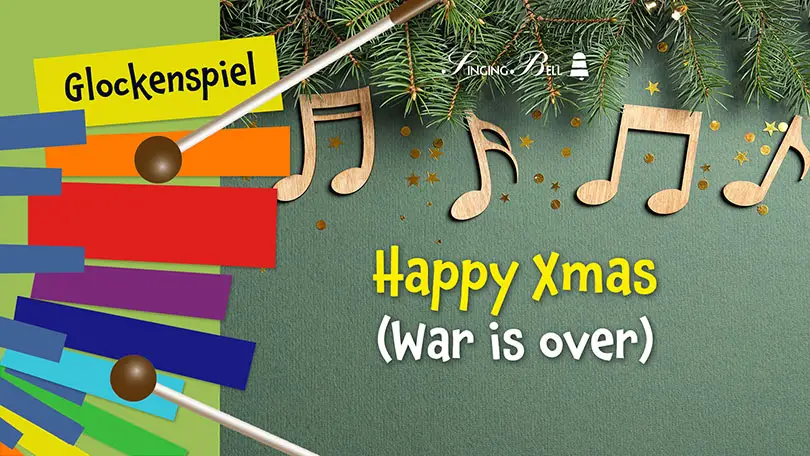 "Happy Xmas (War is over)" is a 1971 song by John & Yoko/Plastic Ono Band. Also a protest song against the Vietnam War, the song has since become a Christmas standard, frequently recorded by other artists, such as the Incredible Penguins, Andy Williams, Neil Diamond, and Diana Ross.
On this page you can find a glockenspiel / xylophone tutorial video of the theme and sheet music that you can download for free as a PDF file.
Happy Xmas (War is over) Glockenspiel / Xylophone Tutorial Video
Happy Xmas (War is over) Glockenspiel / Xylophone Sheet Music and Note Chart
Three sentences for three musical phrases, all of which make up the song. In C major and in 6/8 meter, although it spans more than an octave, it is not that difficult to learn. Just follow the recipe for success: study sentence by sentence.
As you can see on the color map below, you will need 10 natural notes and one accidental, the B♭, to play the song on the glockenspiel or xylophone.
Watch the video a couple of times and study each part at your own pace until you get the hang of it. Remember to use both mallets as much as you can. For this purpose avoid using only the hand that is more convenient for you (e.g. the right one if you're right-handed) as this an important basic technique.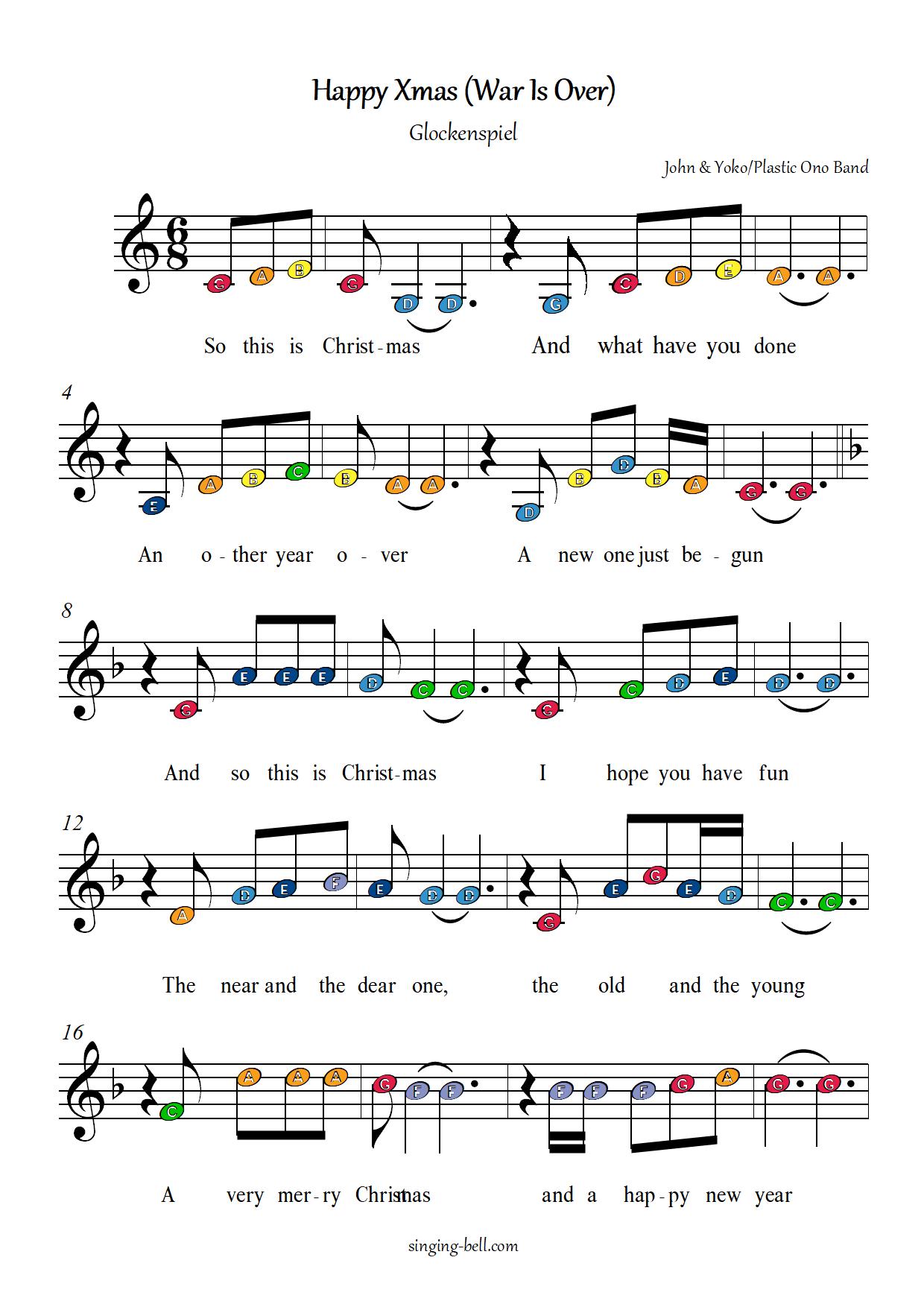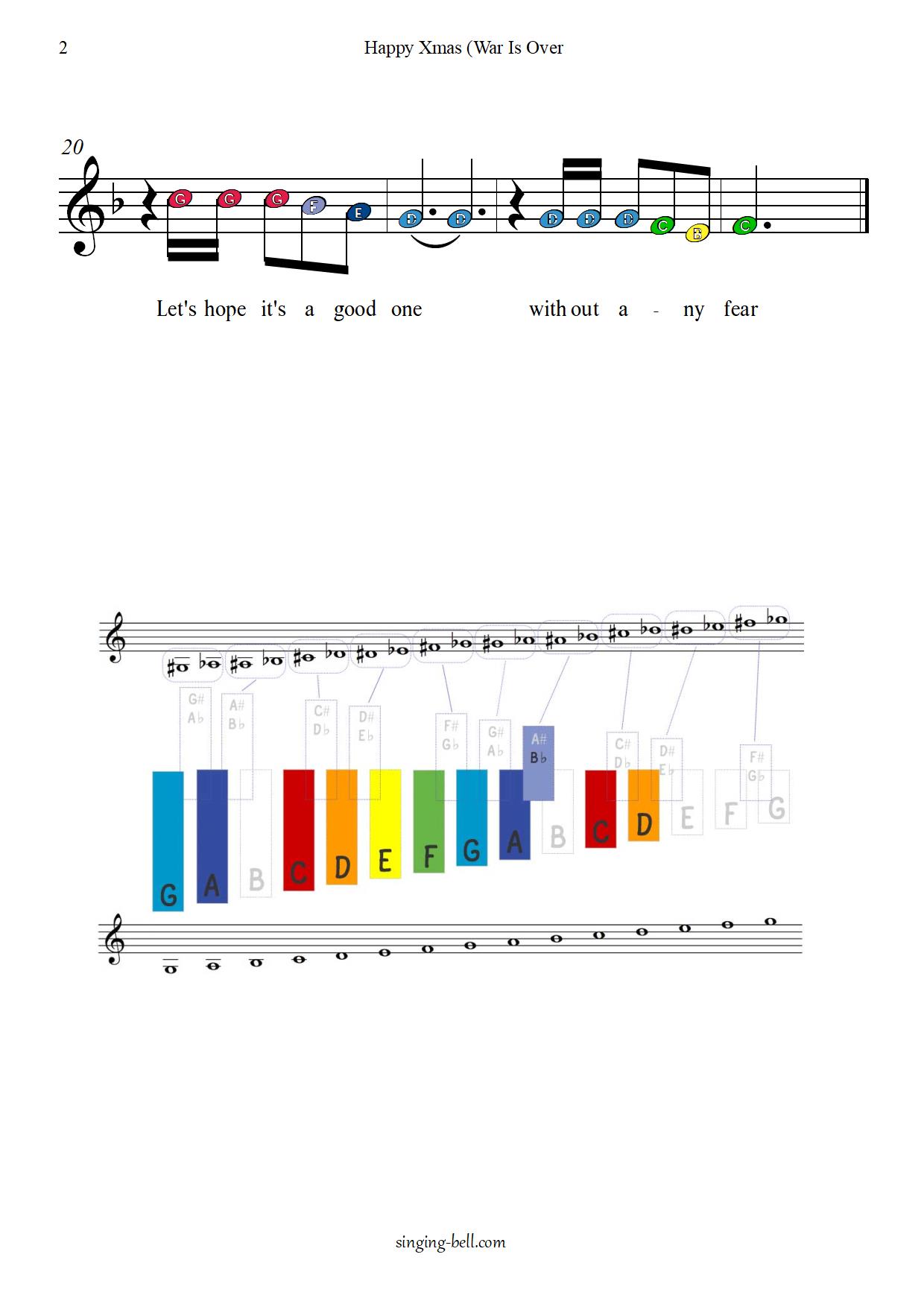 Free Printable PDF with Glockenspiel / Xylophone Music Sheet with Note Chart and Lyrics

To download a printable PDF file with sheet music for glockenspiel of this song, click on the button above or on the following link.
Happy Xmas (War is over) – Free PDF with Glockenspiel Sheet Music
Did you like this post?
You may also like: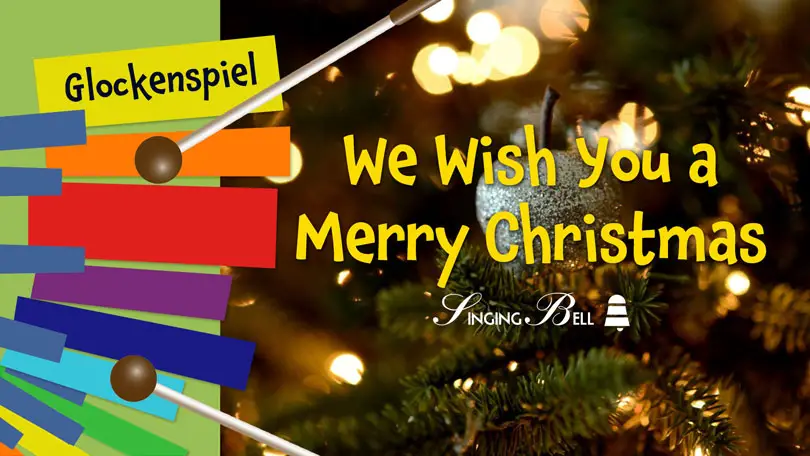 We wish you a Merry Christmas – How to Play on the Glockenspiel / Xylophone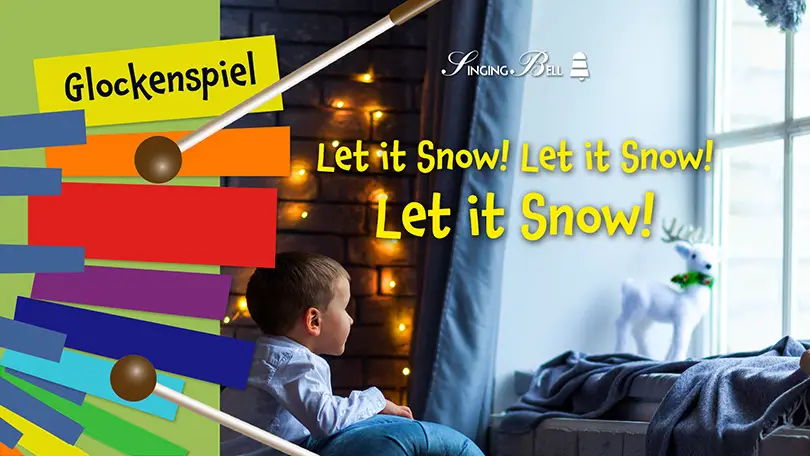 Let it Snow! Let it Snow! Let it Snow! – How to Play on the Glockenspiel / Xylophone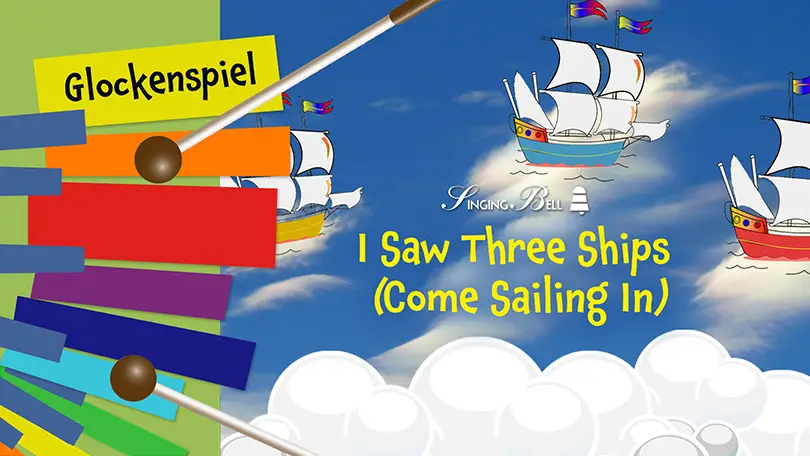 I Saw Three Ships (Come Sailing in) – How to Play on the Glockenspiel / Xylophone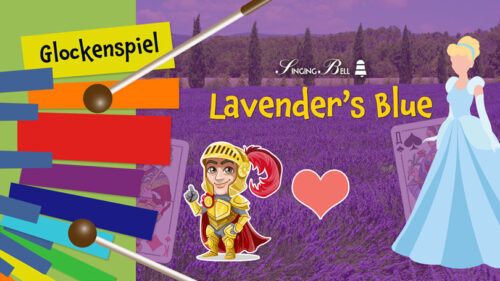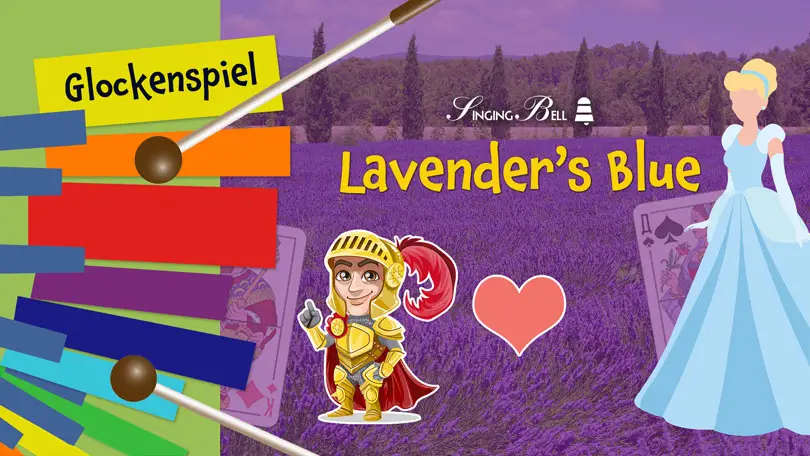 Lavender's Blue – How to Play on the Glockenspiel / Xylophone