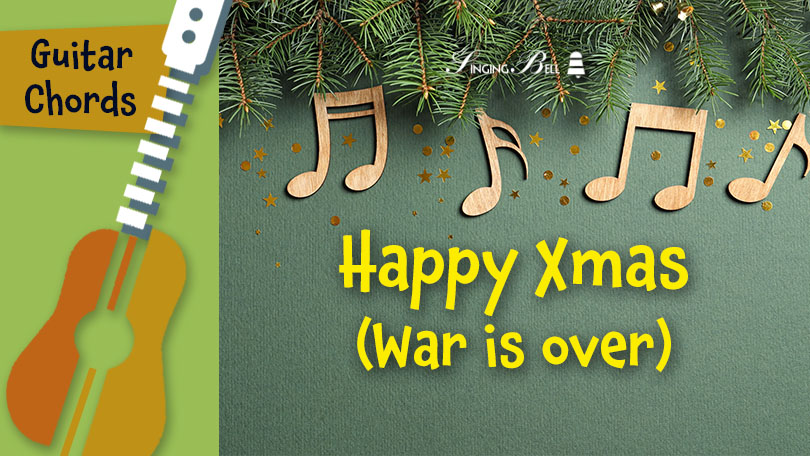 "Happy Xmas (War is over)" is a 1971 Christmas song by John & Yoko/Plastic Ono Band. Also a protest song against the Vietnam War, the song has since become a Christmas standard, frequently recorded by other artists.
On this page you can find guitar chords and tabs. You can also download for free a Printable PDF file.
Guitar Chords and Tabs
To save this free image with the guitar chords of "Happy Xmas (War is over)" to your computer, right click (or tap and hold, on mobile devices) and choose "Save Image As…".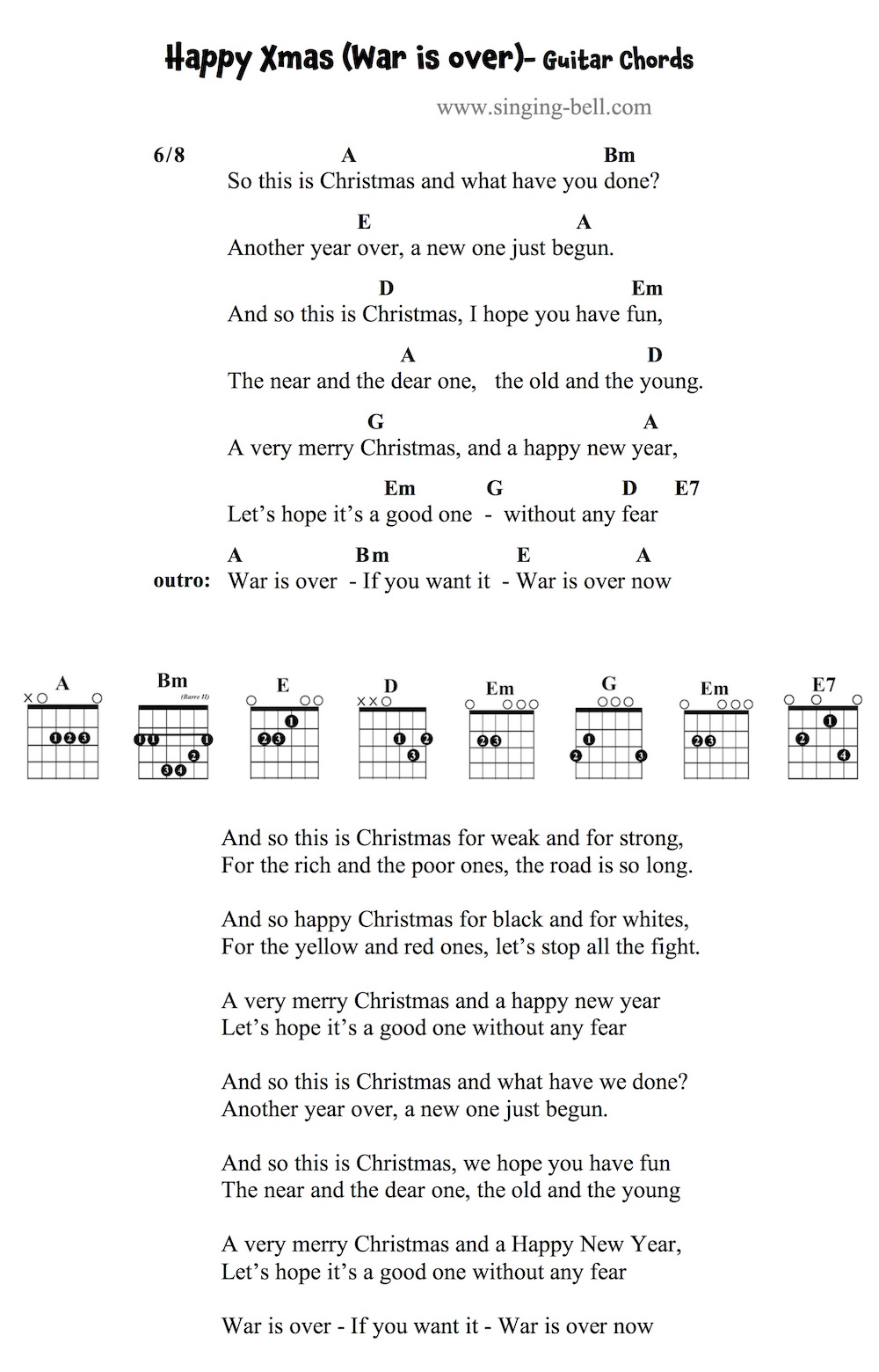 Free Printable PDF with Guitar Chords

To download a ready-to-print PDF of this song with guitar chords, click (or tap) on the button above or on the following link.
"Happy Xmas (War is over)" Guitar Chords – Singing Bell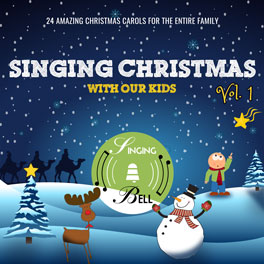 Singing Christmas: Singing Bell's Album with 24 Christmas Carols for the entire family is OUT NOW!
Did you like this post?
You might also like:
All I Want for Christmas is You – Guitar Chords, Tabs, Sheet Music for Guitar, Printable PDF
Fum Fum Fum – Guitar Chords, Tabs, Sheet Music for Guitar, Printable PDF
Rudolph the Red-Nosed Reindeer – Guitar Chords, Tabs, Sheet Music for Guitar, Printable PDF
Santa Claus is Coming to Town – Guitar Chords, Tabs, Sheet Music for Guitar, Printable PDF
Last Christmas – Guitar Chords, Tabs, Sheet Music for Guitar, Printable PDF
Adeste Fideles (O Come, All Ye Faithful) – Guitar Chords, Tabs, Sheet Music for Guitar, Printable PDF