If you've been looking for I Saw Mommy Kissing Santa Claus lyrics, especially if you'd like to print them out, then you're on the right page!
By Tommie Connor
Copyright 1952, Jewel Music Publishing Co Inc.
The song was originally recorded by Jimmy Boyd on July 15, 1952 when he was 13 years old, and it reached No. 1 on the Billboard pop singles chart in December 1952.
The song describes a scene where a child walks downstairs from their bedroom on Christmas Eve to see their mother kissing "Santa Claus" (presumably their father in a Santa Claus costume) under the mistletoe.
On this page you'll find the lyrics of the song and a printable PDF file with lyrics for free download. You can also watch a karaoke video with lyrics. Enjoy!
Table of Contents
Printable Lyrics PDF
Click on the button to download a PDF file with lyrics to this song for free.

I Saw Mommy Kissing Santa Claus Lyrics
I saw mommy kissing Santa Claus
Underneath the mistletoe last night.
She didn't see me creep
Down the stairs to have a peep;
She thought that I was tucked up
In my bedroom fast asleep.
Then I saw mommy tickle Santa Claus
Underneath his beard so snowy white;
Oh, what a laugh it would have been
If Daddy had only seen
Mommy kissing Santa Claus last night.
Karaoke Video with Lyrics
Did you like this post?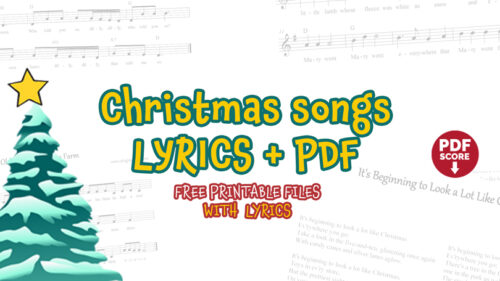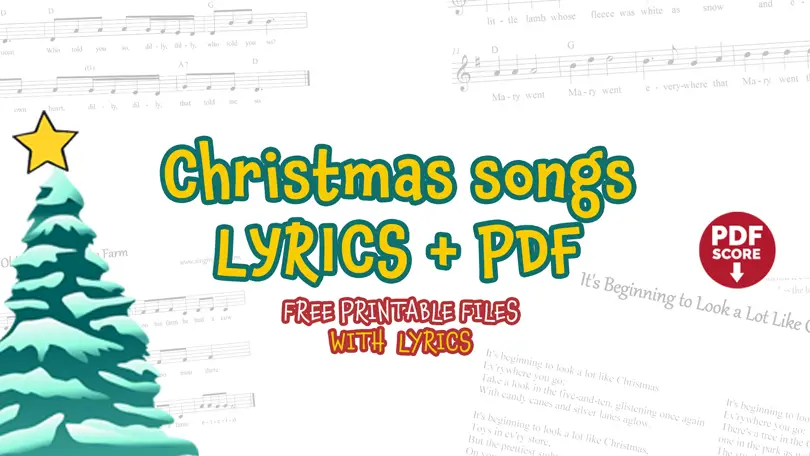 You may also like:
Have Yourself a Merry Little Christmas Lyrics – Free Printable PDF
Let it Snow! Let it Snow! Let it Snow! Lyrics – The Best Free PDF to Save and Print
Christmas in Killarney Lyrics – The Best Free Printable PDF
Little Drummer Boy – Printable Lyrics PDF
Feliz Navidad – Printable Lyrics PDF
Fum Fum Fum – Printable Lyrics PDF