Children's song, U.K.
"Jack and Jill" is a traditional English nursery rhyme which dates back at least to the 18th century. The phrase of the two names suggests, possibly, a romantically attached couple, as in the proverb "A good Jack makes a good Jill".
The rhyme has traditionally been seen as a nonsense verse, particularly as the couple go up a hill to find water, which is often thought to be found at the bottom of hills. Vinegar and brown paper were a home cure used as a method to draw out bruises on the body. The phrase "Jack and Jill" was in use in England as early as the 16th century to indicate a boy and a girl.
---
"Jack and Jill" Free karaoke mp3 download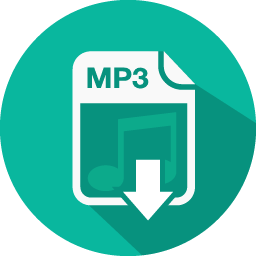 To download your free mp3 of "Jack and Jill" , right click (or tap and hold, on mobile devices) on the following link, then choose "Save link as…"
"Jack and Jill" free mp3 download (instrumental, 1:44 – 6/8 – 165 bpm)
---
---
"Jack and Jill" lyrics
1. Jack and Jill went up the hill
To fetch a pail of water.
Jack fell down and broke his crown,
And Jill came tumbling after.
2. Up Jack got and home did trot,
As fast as he could caper;
And went to bed and bound his head
With vinegar and brown paper.
3. When Jill came in how she did grin
To see Jack's paper plaster;
Mother vexed did whip her next
For causing Jack's disaster.
---
"Jack and Jill" Music Score with chords

To save this free music sheet of "Jack and Jill" to your computer, right click (or tap and hold, on mobile devices) and choose "Save Image As…".
---
"Jack and Jill" Free Printable PDF download with lyrics and sheet music


To download a ready-to-print PDF of "Jack and Jill" for music activities with a music sheet, lyrics and a drawing for kids to paint, right click (or tap and hold, on mobile devices) on the following link, then choose "Save link as…".
"Jack and Jill" free PDF download – Singing Bell
---
"Jack and Jill" Karaoke Video
---
"Jack and Jill" Teaching idea and activities
The song can be sung as a canon (round), where the second entry comes on measure 5.
For more rounds you can see also "Frère Jacques", "Row, row, row your boat", "Kookaburra", "Banuwa".
Please support us & help us produce great content. Even the slightest contribution makes a difference. Thank you!

About www.singing-bell.com
Singing Bell is a comprehensive collection of Christmas Carols and Children's songs.
It was created to provide teaching material to anyone giving music lessons to children or adults, that is music teachers and parents. It was also conceived for anyone who would like to live the Christmas spirit or the spirit of childhood.
Singing Bell offers free nursery rhymes and other free songs for children from all over the globe, as well as nursery rhyme lyrics. Popular songs like "London Bridge is falling down", "Old MacDonald had a farm", "Rain, rain, go away", "Itsy-Bitsy spider" and, of course, "The Wheels on the bus". Great hits also include "La Cucaracha" (with original English lyrics for children), "Auld Lang Syne" and "Mexican Hat Dance" (also with original English lyrics for kids).
Then again, especially for our babies, you can find and download our free lullabies like "Twinkle, twinkle little star", "Rock-a-bye baby", "Brahms Lullaby", and the lovely French "Fais dodo".
Its Christmas music section includes popular carols from Europe, like Britain's "We wish you a Merry Christmas" and "Deck the halls", "Petit Papa Noel" from France, Italy's "Tu scendi dalle stelle" and Spanish carols like "Fum Fum Fum" and "Los peces en el rio".
It also makes a collection of carols from North America ("Jingle Bells", "Santa Claus is coming to town"), but also popular South American carols like "Huachi Torito". Even more, it includes famous Christmas songs like "Rudolph, the red-nosed reindeer", "White Christmas", and many others.
The musical piece presented above is titled "Jack and Jill" and is one of Singing Bell's Nursery rhymes.
All songs are offered for free mp3 download in their instrumental version. You can also download their music score in jpg, their lyrics and teaching ideas for singing in class or in a choir. The very same material might also be used simply as a karaoke version where anyone can sing along these Christmas Carols and children songs.
Share to let others hear the sound of Singing Bell!