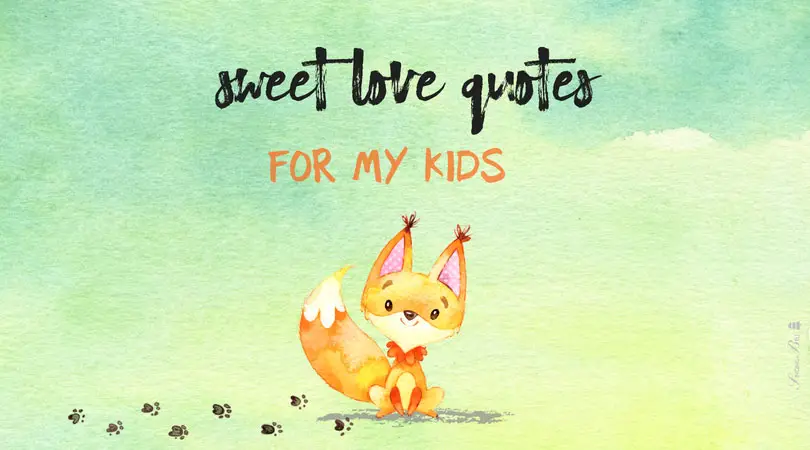 Frequently telling your kids you love them is one of the best things you can do as a parent since it makes your children, among other things, feel good and valued. And there are infinite beautiful ways to go about expressing your deep feelings of endearment and affection to your adorable little ones.
Whether spring or winter, here is a fine compilation of very sweet love quotes you can say or send to your children to make them feel treasured or post on social media to express your feeling of gratitude as a parent.
Table of Contents
Love Quotes for Kids from Mom
You make every day of my life a truly blessed one. You are the most adorable person to me on this planet, and I love you so much.
I love you so much, sweet son/daughter. My heart began beating for only you the moment the doctor placed you in my arms.
You make my life as beautiful as the loveliest day of the year in paradise. I'm so blessed and proud to be the woman who mothered a wonderful girl/boy like you.
I am truly the luckiest mother in the universe to be blessed with a son/daughter who makes me smile all the time. I love you from the depths of my soul, sweet angel.
I ended my quest for true happiness the moment God gifted you to me because you brought me that happiness I was looking for. You are my paradise, dearest son/daughter, and I love you endlessly.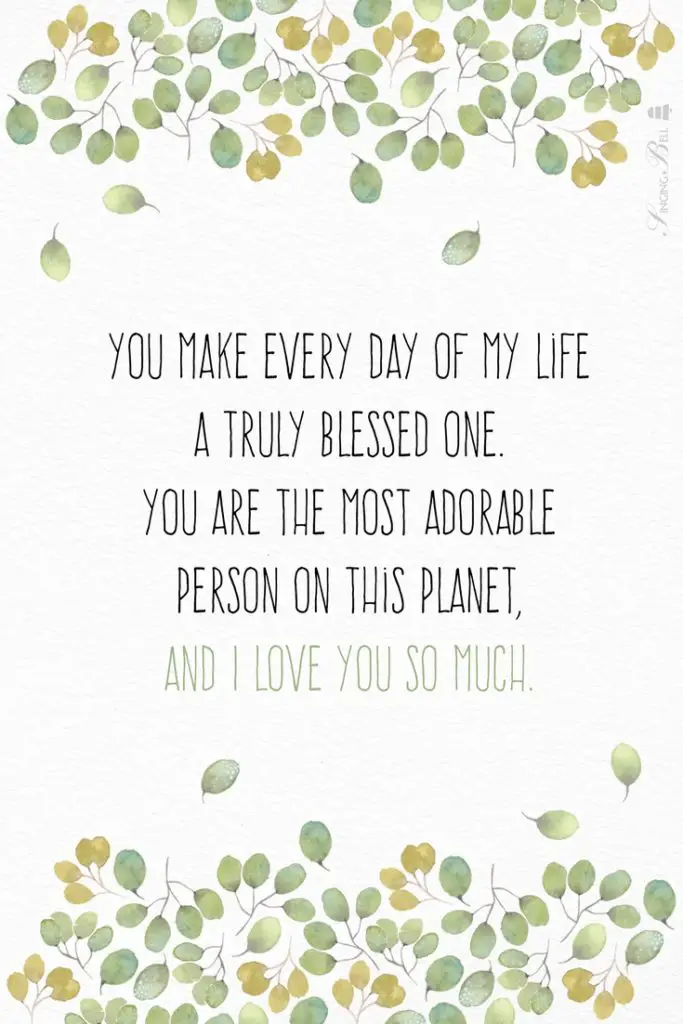 If I had superpowers, I'd use it to make you feel the truest form of happiness every second of your life because you are the beat of my heart. I love you with all my heart, my dearest!
How beautiful and wonderful it is to have an amazing child like you. Beloved angel, the happiness you bring into my life is beyond description in any language.
My world was hollow and utterly meaningless until fate brought you into my life. You are not only my dearest daughter/son but also my best friend. I love you, and will forever do so with every fiber of my being.
By all accounts, I'm the luckiest mother alive because I have the greatest daughter/son in the universe, who brings me all the happiness in paradise. All I want to do is hug my sweet prince/princess every second of my life.
I lived an ordinary life until you came into this world and turned my life into an extraordinary one filled to the brim with heavenly bliss. You are my paradise today and forever.
Love Quotes for Kids from Dad
My only dedication is to you because I love you so much. I hope that as a father I can make your life as beautiful as you make mine.
I saw paradise for the first time the first time I held you in my arms. I promise to spend all of my life putting a smile on your face because I love you more than anything in this universe.
All my wishes came true the very moment you came into this world. In my eyes, you are the most precious child in the world, and I love immensely.
The love that this beating heart of mine has for you is larger and more magnificent than the universe. There's nothing more that makes me happier than the fact that I'm your father and you are my beloved child.
I never thought that someday I'd be this happy until I became your father. Having you in my life brings heavenly bliss and sunshine into my world.
I will always be there to support, protect and guide you because I love you more than I have ever loved anyone in this wide world. Always remember this, my dear.
There's none as dear to my heart as you, and that is why I will cherish and treasure you until the day my heart stops beating. Love you lots, son/daughter!
Every second that passes by gives me a new reason to love you, angel. Thank you for making me the proudest father in the universe. Thank you for filling my heart with a kind of joy and love I have never experienced in my life.
Sweet darling, having you as my son/daughter is not only my greatest joy, but also my grandest accomplishment. I love you.
I am a very happy father because I have you in my life. Since God gave you to me, I made it my life's goal to love and support you all the days of my existence on this planet.
I'm definitely one of the lucky fathers in this world to be blessed with a truly loving and caring son/daughter. Every blessed day, I thank God for you. I love you so much.
You are my shining star, and I promise to love and constantly be there for you until my dying day.
Love Quotes from Both Parents to their Children
You are truly dear to us. To say we love you would be nothing short of an understatement. You are our life and all that we live for.
We shall forever be grateful to God for choosing us to be your parents. Sweet love, thank you for bringing us true beauty and great joy.
Dearest daughter/son, to us, you are the most precious gift that any parent could ever ask for. We are thoroughly blessed to call you ours.
The mere fact that you are our child makes our lives as beautiful as paradise. We love you more and more with every brand new day.
No one has the power to put smiles on our faces and happiness in our souls like you do. We love you to the moon and back.
Without you in our lives, we certainly can't go on. Thank you for giving us millions of reasons to smile. Love you lots!
No words on earth can express how much we love and treasure you. Our world would absolutely have no meaning without you in it. We love you so much, sunshine.
Beloved son/daughter, we adore and love you so much that we wouldn't mind running a million marathons just to see you happy. To us, you are life's greatest delight.
The very moment you came into our world, you filled our lives with a song of love and beauty. Nothing in this universe can ever compare to the love that we have for you.
Sweet little angel, you send us to the moon every time we look at you. We love you so much for bringing us a lifetime of happiness.
Did you like this post?
You may also like:
15 Grown-up Love Songs that Kids Will Love Too
30 Valentine's Day Quotes for Kids
Move Your Feet! | 90+ Dance Quotes for Kids
Words to Inspire Them | 160 Positive Quotes for Kids
Tickets to New Worlds | 70 Reading Quotes for Kids