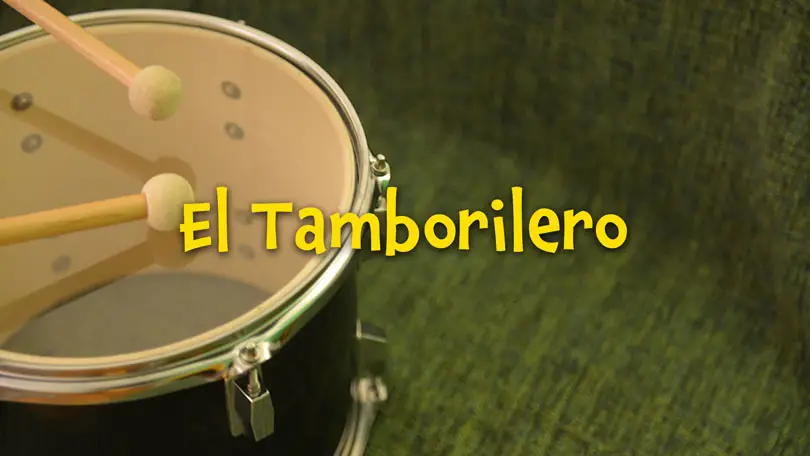 Villancico, EEUU
Esta canción de Navidad popular fue escrita por la compositora norteamericana de música clasica Katherine Kennicott Davis en 1941, basándose en un villancico tradicional checo.
"El tamborilero" se tituló originalmente "Villancico del tambor (Carol of the Drum)" debido a la repetición de la línea "pum ron pa pum pum", que imita el sonido de un tambor.
Las letras se refieren a un chico que aparece ante el recién nacido Jesús con nada más que su tambor para presentar como regalo. Afirma ser pobre y toca el tambor, lo que hace que el niño Jesús sonría.
Para descargar el mp3 de "El tamborilero", haga clic derecho en el siguiente enlace, a continuación, seleccione "Guardar enlace como…"
"El tamborilero" descargar mp3 gratis (instrumental, 3:02 – 4/4 – 117 bpm)
Esta composición tiene derechos de autor | La licencia de Singing Bell no está disponible

---
"El tamborilero" letra (Español)

El camino que lleva a Belén
baja hasta el valle que la nieve cubrió.
Los pastorcillos quieren ver a su Rey,
le traen regalos en su humilde zurrón
al Redentor, al Redentor.
Ha nacido en un portal de Belén
el Niño Dios.
Yo quisiera poner a tus pies
algún presente que te agrade Señor,
mas Tú ya sabes que soy pobre también,
y no poseo más que un viejo tambor.
(rom pom pom pom, rom pom pom pom)
¡En tu honor frente al portal tocaré
con mi tambor!
El camino que lleva a Belén
voy marcando con mi viejo tambor,
nada hay mejor que yo Le pueda ofrecer,
su ronco acento es un canto de amor
al Redentor, al Redentor.
Cuando Dios me vió tocando ante Él,
me sonrió.
---
"El tamborilero" partitura musical

Para guardar esta partitura musical a su ordenador, haga clic derecho y elija la opción "Guardar imagen como …".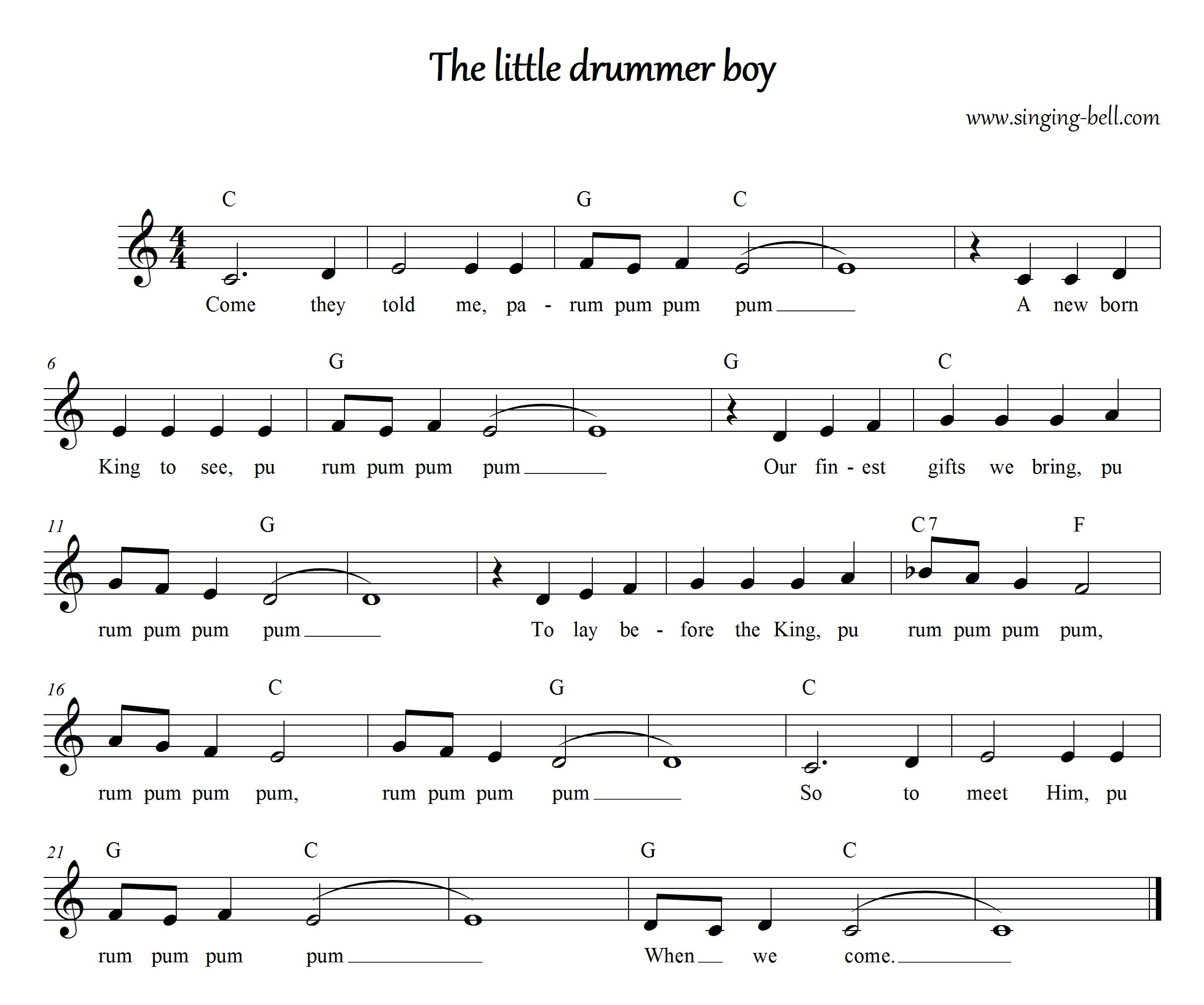 ---
"El tamborilero" Video para Karaoke
---
"El tamborilero" ideas de enseñanza
Esta canción es una buena oportunidad para que los niños practiquen el cambio entre la blanca y las negras y repitan un motivo estable.
Pídales a aplaudir (o utilizar un pequeño tambor) de forma constante en el motivo de "una blanca-dos negras" y entonces el maestro empieza a cantar solo.
No es tan fácil para los niños mantener el ritmo de la canción sin seguir el ritmo de las letras, pero puede que haya un verdadero reto para ellos: ¿quién va a ser el pequeño tamborilero que reproducirá el bombo de la clase?
---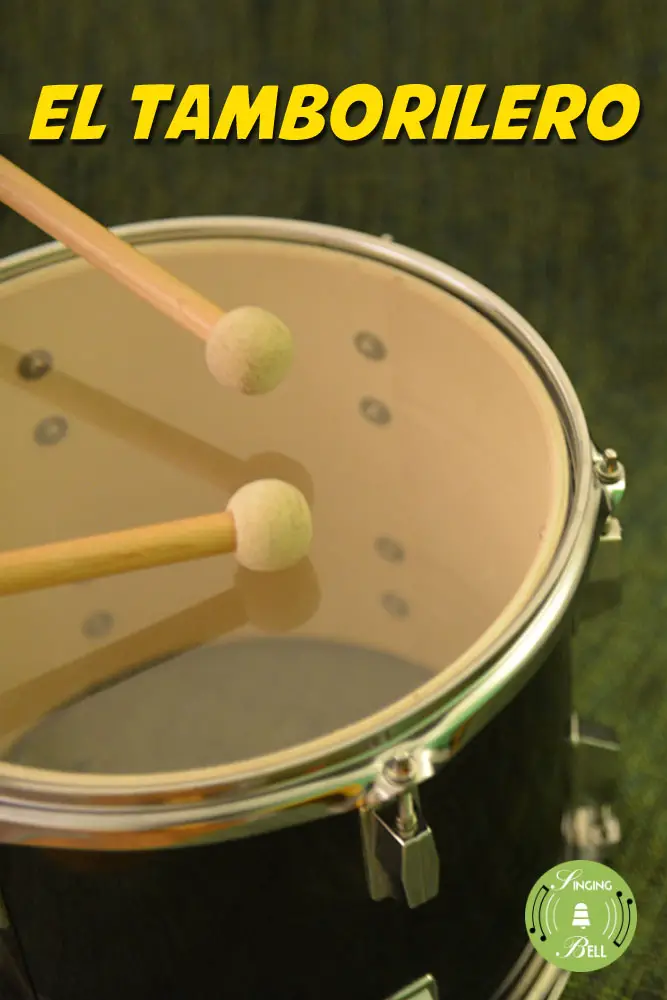 ---
Otros villancicos en español