"A Ram Sam Sam" is a children's song from Morocco and a singing game, as well. Older children can sing the "A Ram Sam Sam" as a round.
On this page you can find Notes, Chords and Activities for the song, and a Printable PDF for free Download.
If you would like to watch and sing this children's song with vocals,
click here for the sing-along version.
---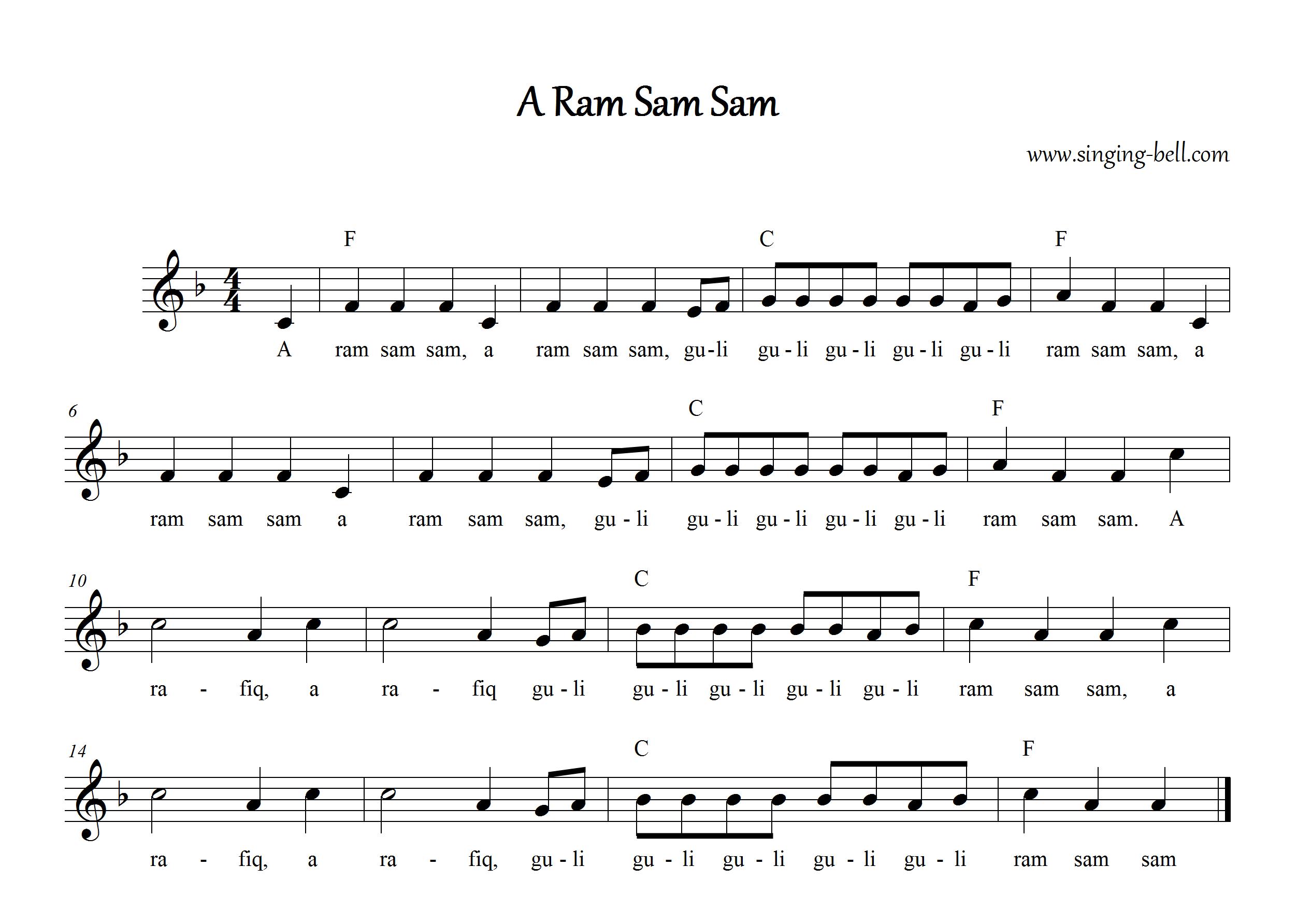 You may also like:
How to Play La Cucaracha – Notes, Chords, Sheet Music and Activities