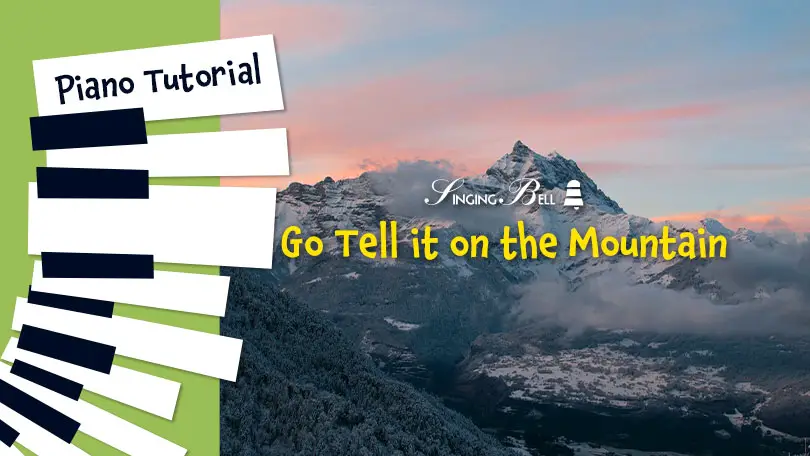 Christmas, Gospel, U.S.A.
"Go tell it to the mountain" is an African American spiritual Christmas song dating from the 19th century.
Among the artists who have recorded the song are Bing Crosby and Frank Sinatra, Simon & Garfunkel, Bob Marley and the Wailers, while some mentionable recent performances have released by James Taylor, Sheryl Crow and Pentatonix.
On this page you can find Notes, Chords, a Printable PDF for free Download, and a piano tutorial video.
Table of Contents
How to play Go Tell it on the Mountain on the Piano – Easy Piano Tutorial Video
Sheet music with chords
To save this free music sheet of "Go Tell it on the Mountain" to your computer, right click (or tap and hold, on mobile devices) and choose "Save Image As…".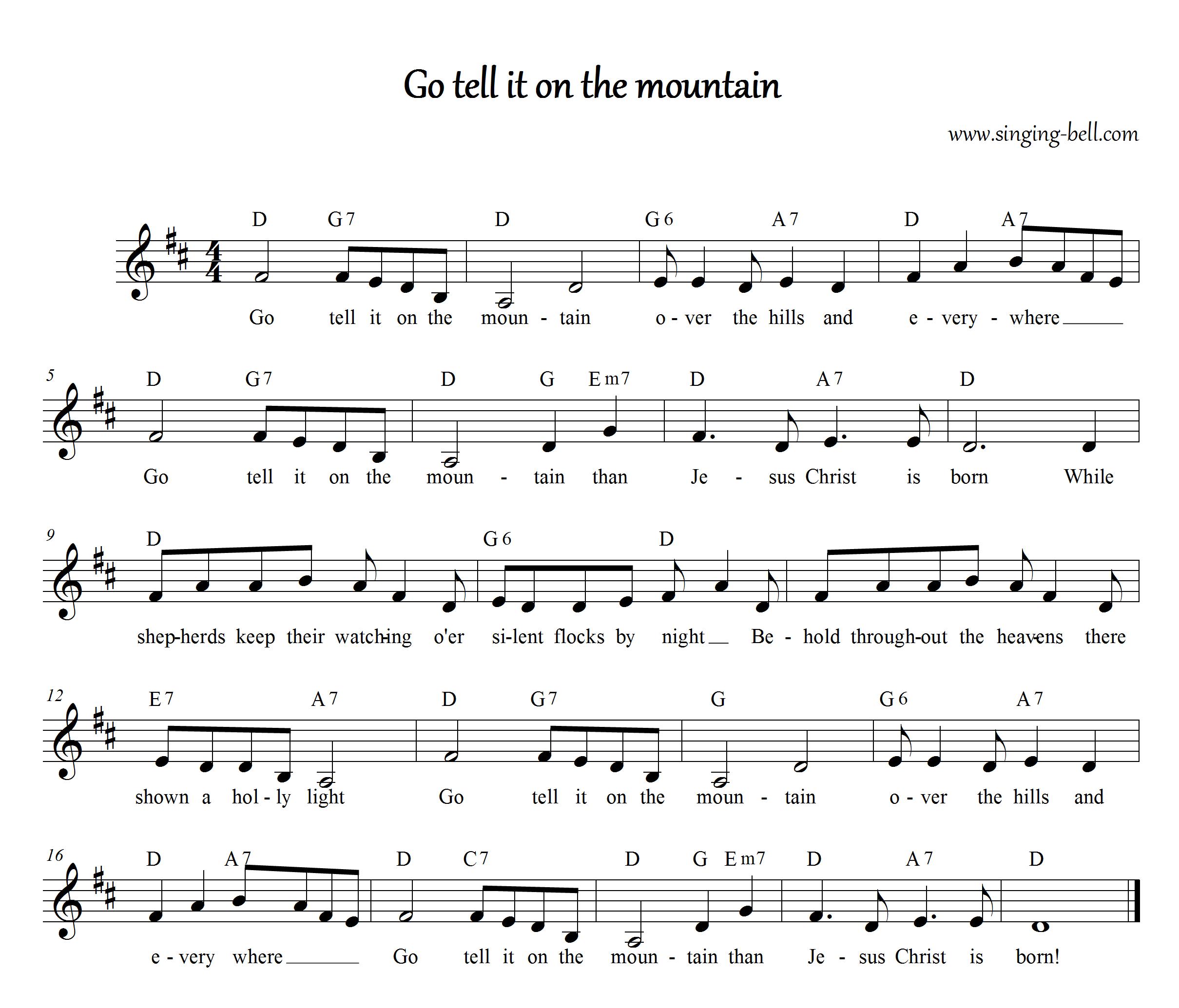 26+1 Easy Christmas Piano Sheet Music for Beginners
Free Printable PDF with Music sheet and Lyrics

To download a ready-to-print PDF of this song for music activities with a music sheet, lyrics and a drawing for kids to paint, click or tap on the following link.
"Go tell it on the mountain" free PDF download – Singing Bell
Teaching ideas
Sing the chorus "Go tell it on the mountain…" by clapping the 2nd and 4th pulse of the bar.
This way the children can feel better the rhythm of the gospel.
Did you like this post?