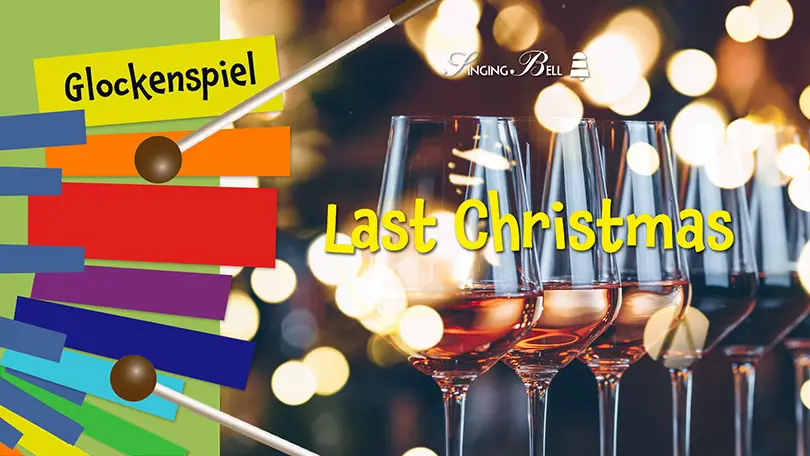 "Last Christmas" is a 1984 Christmas song by British pop duo Wham!.
Since it was released, it became one of the most popular songs for Christmas worldwide.
On this page you can find a glockenspiel / xylophone tutorial video of the theme and sheet music that you can download for free as a PDF file.
Table of Contents
Last Christmas Glockenspiel / Xylophone Tutorial Video
Last Christmas Glockenspiel / Xylophone Sheet Music and Note Chart
We present here the basic theme of the song in the same key as the original, i.e. in G major. It consists of 7 notes (6 natural ones and one accidental, the F#), as shown in the color map below, so the track is easy even for beginners.
Watch the video a couple of times and study each part at your own pace until you get the hang of it. Remember to use both mallets as much as you can. For this purpose avoid using only the hand that is more convenient for you (e.g. the right one if you're right-handed) as this an important basic technique.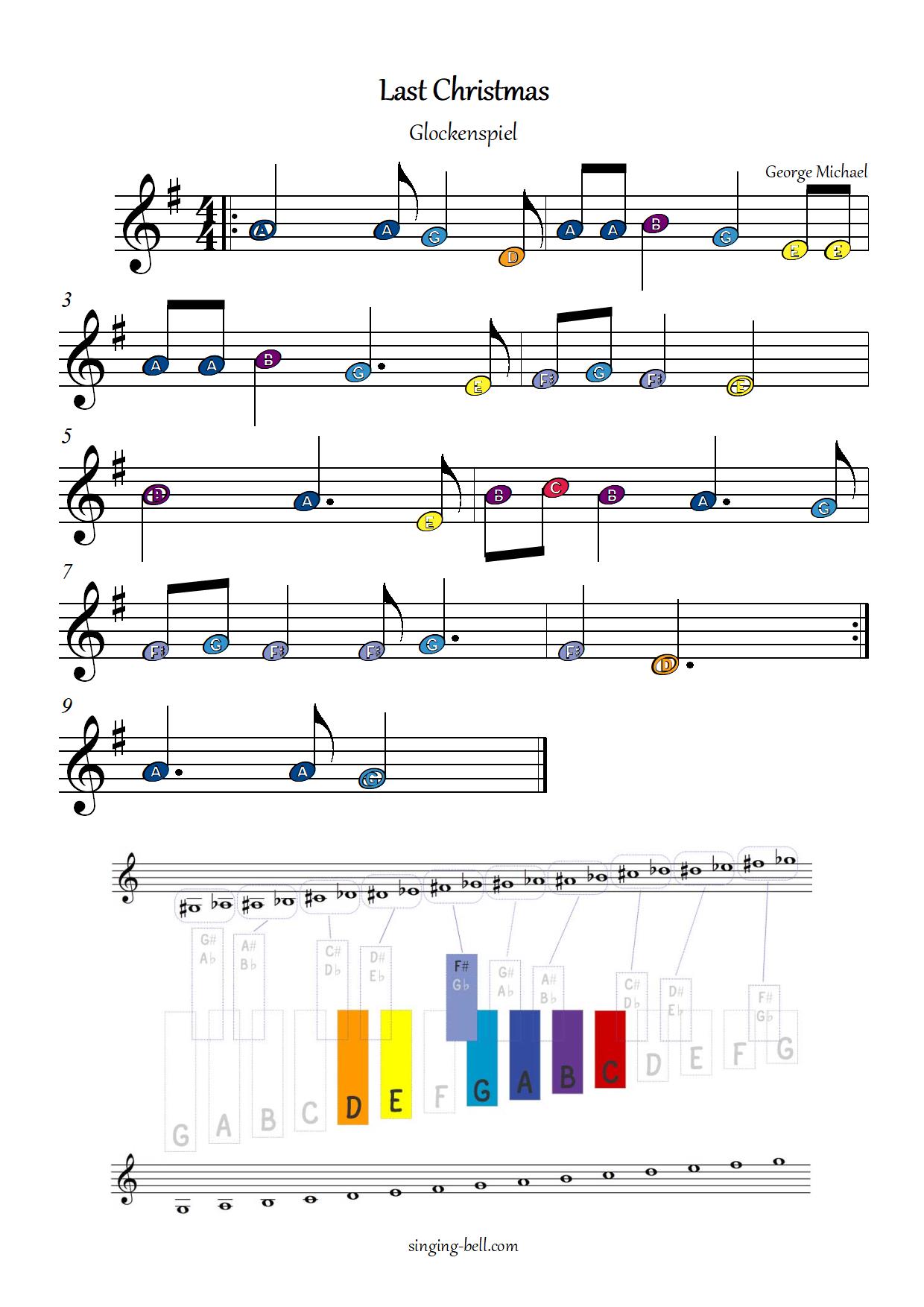 Free Printable PDF with Glockenspiel / Xylophone Music Sheet with Note Chart and Lyrics

To download a printable PDF file with sheet music for glockenspiel of this song, click on the button above or on the following link.
Last Christmas – Free PDF with Glockenspiel Sheet Music
Did you like this post?
You may also like: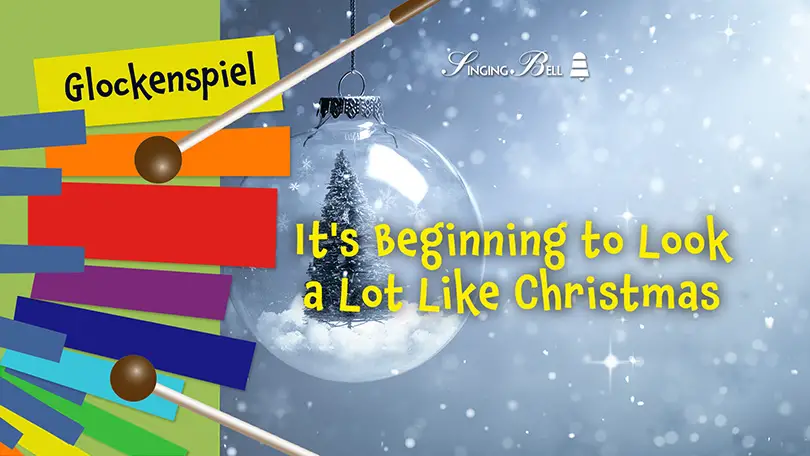 It's Beginning to Look a Lot Like Christmas – How to Play on the Glockenspiel / Xylophone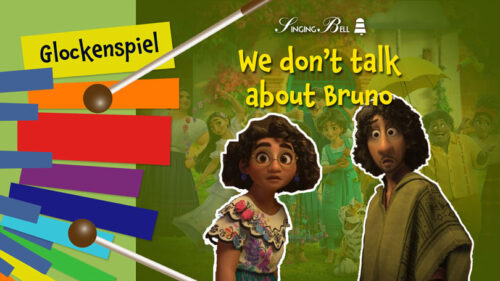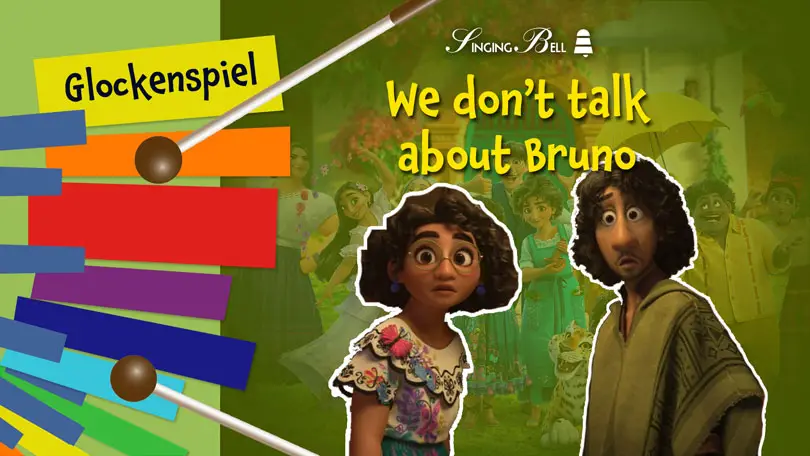 We Don't Talk About Bruno – How to Play on the Glockenspiel / Xylophone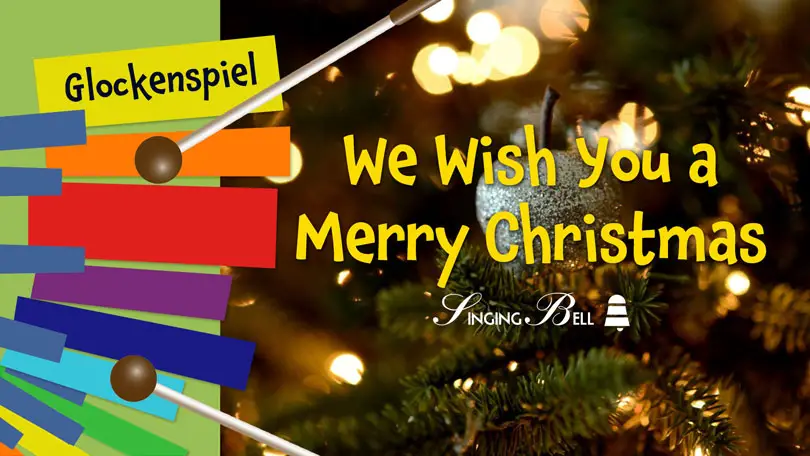 We wish you a Merry Christmas – How to Play on the Glockenspiel / Xylophone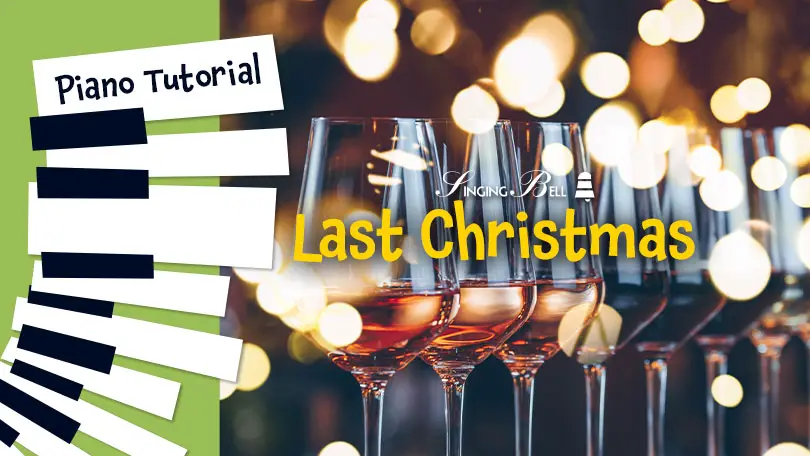 Last Christmas – How to Play on the Piano