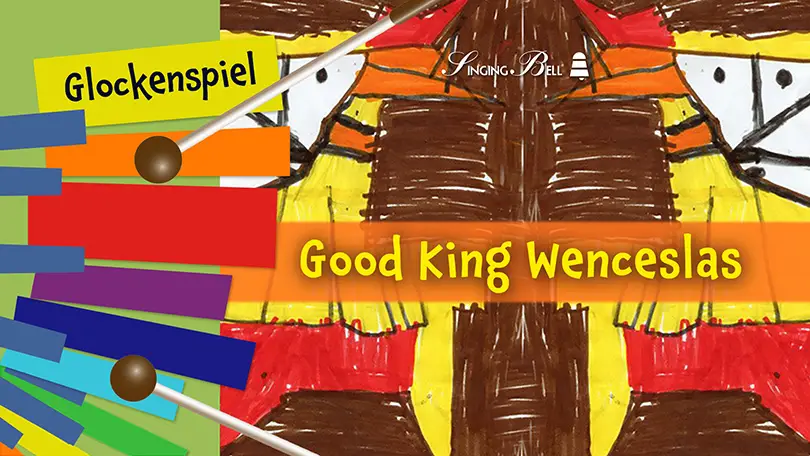 "Good King Wenceslas" is a popular Christmas carol that tells a story of Good King Wenceslas braving harsh winter weather to give alms to a poor peasant on the Feast of Stephen (the second day of Christmas, December 26). During the journey, his page is about to give up the struggle against the cold weather, but is enabled to continue by following the king's footprints, step for step, through the deep snow.
The legend is based on the life of the historical Saint Wenceslaus I, Duke of Bohemia or Svatý Václav in Czech (907–935).
On this page you can find a glockenspiel / xylophone tutorial video of the theme and sheet music that you can download for free as a PDF file.
Good King Wenceslas Glockenspiel / Xylophone Tutorial Video
Good King Wenceslas Glockenspiel / Xylophone Sheet Music and Note Chart
The song is presented here in G major. It uses a typical range of the scale, that means D4 – D5, including the F# (leading note), as you can see on the following chart. The meter is in 4/4. We'd say that it is rather easy for a beginner to play this carol on the glockenspiel or xylophone.
Watch the video a couple of times and study each part at your own pace until you get the hang of it. Remember to use both mallets as much as you can. For this purpose avoid using only the hand that is more convenient for you (e.g. the right one if you're right-handed) as this an important basic technique.
Free Printable PDF with Glockenspiel / Xylophone Music Sheet with Note Chart and Lyrics

To download a printable PDF file with sheet music for glockenspiel of this song, click on the button above or on the following link.
Good King Wenceslas – Free PDF with Glockenspiel Sheet Music
Did you like this post?
You may also like: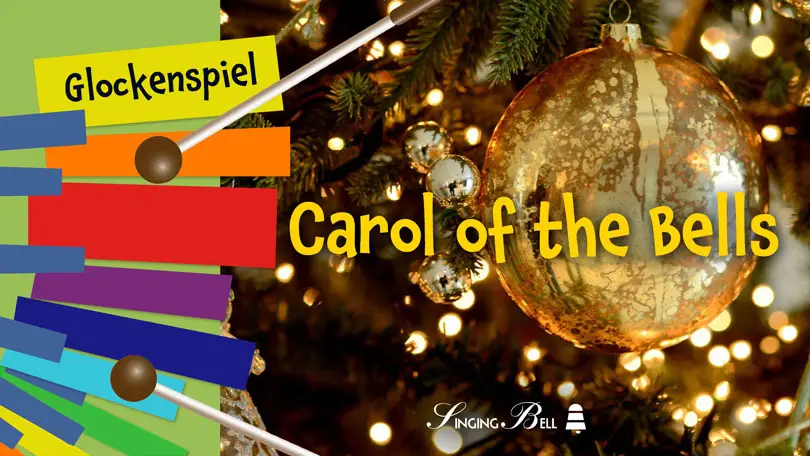 Carol of the Bells – How to Play on the Glockenspiel / Xylophone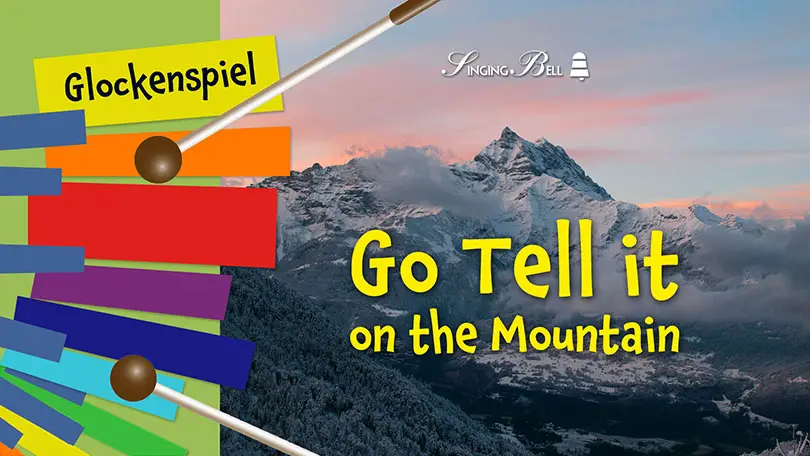 Go Tell it on the Mountain – How to Play on the Glockenspiel / Xylophone
Hey Ho Nobody Home – How to Play on the Glockenspiel / Xylophone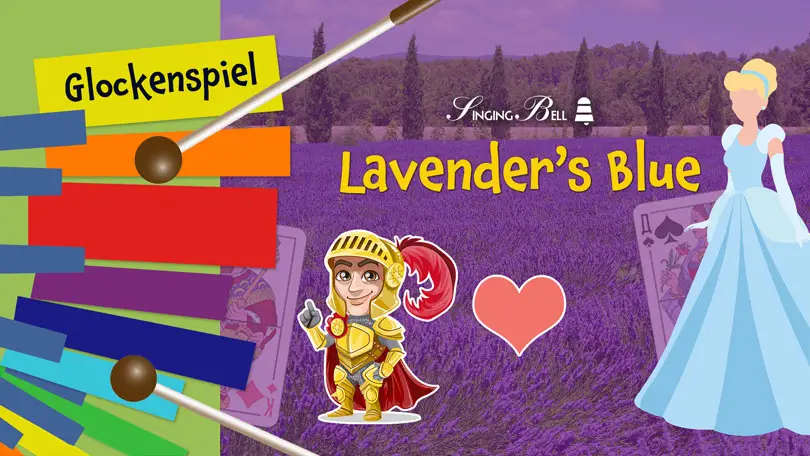 Lavender's Blue – How to Play on the Glockenspiel / Xylophone