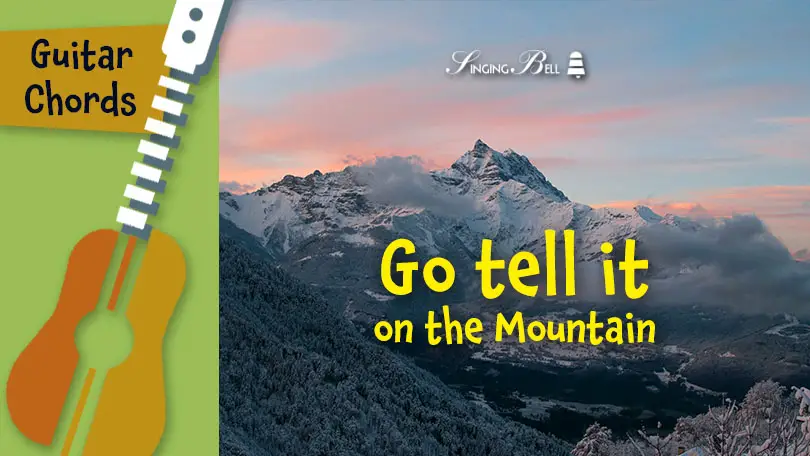 "Go tell it to the mountain" is an African American spiritual Christmas song dating from the 19th century.
Among the artists who have recorded the song are Bing Crosby and Frank Sinatra, Simon & Garfunkel, Bob Marley and the Wailers, while some mentionable recent performances have released  by James Taylor, Sheryl Crow and Pentatonix.
On this page you can find guitar chords and tabs. You can also download for free a Printable PDF file.
Guitar Chords and Tabs
To save this free image with the guitar chords of "Go Tell it on the Mountain" to your computer, right click (or tap and hold, on mobile devices) and choose "Save Image (As…)".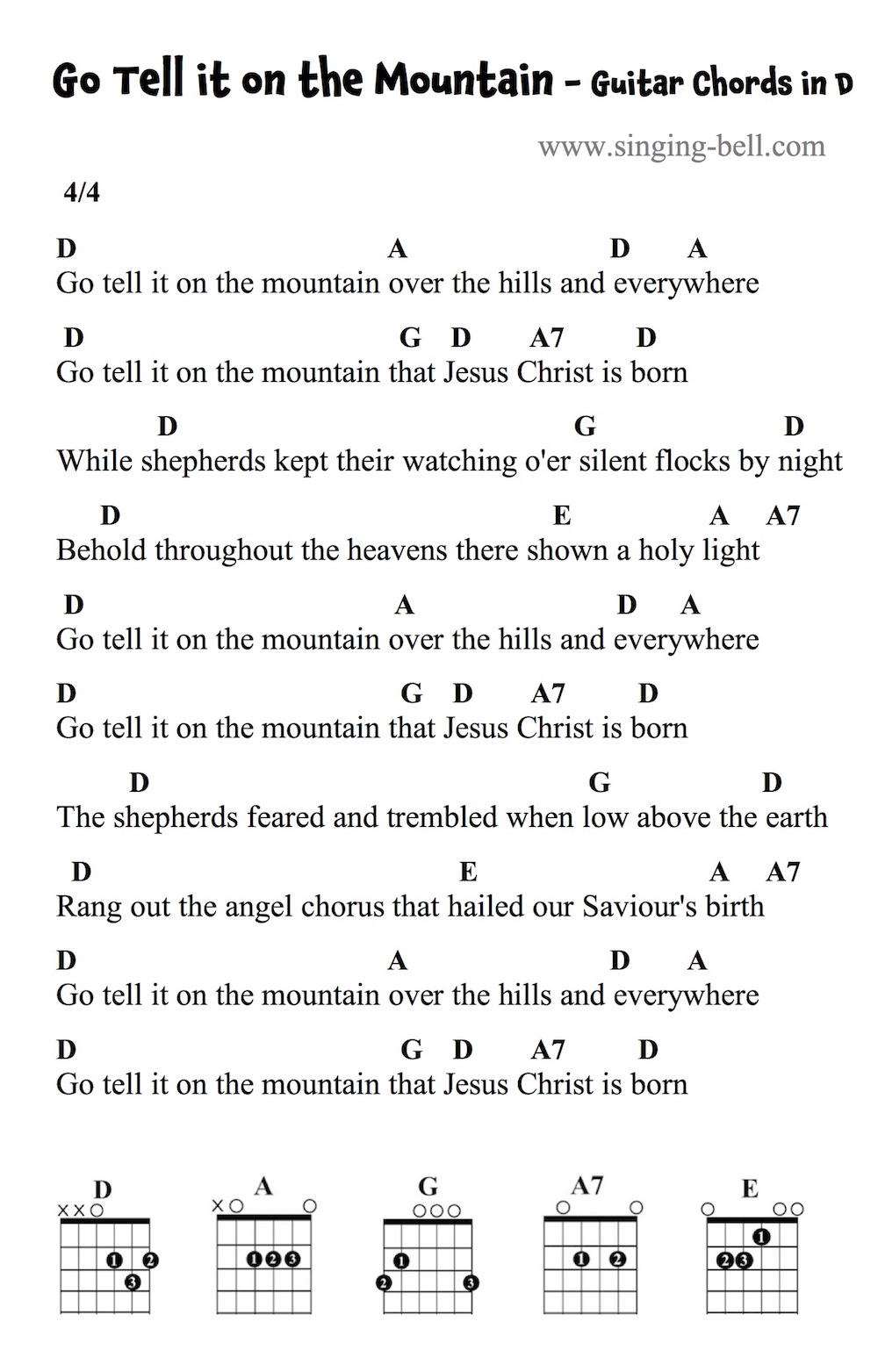 Free Printable PDF with Guitar Chords

To download a ready-to-print PDF of this song with guitar chords, click (or tap) on the button above or on the following link.
"Go Tell it on the Mountain" Guitar Chords – Singing Bell
Did you like this post?
You might also like:
Last Christmas – Guitar Chords, Tabs, Sheet Music for Guitar, Printable PDF
Away in a Manger – Guitar Chords, Tabs, Sheet Music for Guitar, Printable PDF
Carol of the Bells – Guitar Chords, Tabs, Sheet Music for Guitar, Printable PDF
Bring a Torch, Jeanette, Isabella – Guitar Chords, Tabs, Sheet Music for Guitar, Printable PDF
Deck The Halls – Guitar Chords, Tabs, Sheet Music for Guitar, Printable PDF
Rudolph the Red-Nosed Reindeer – Guitar Chords, Tabs, Sheet Music for Guitar, Printable PDF
Santa Claus is Coming to Town – Guitar Chords, Tabs, Sheet Music for Guitar, Printable PDF