If you've been looking for Go Tell it on the Mountain lyrics, especially if you'd like to print them out, then you're on the right page!
"Go tell it to the mountain" is an African-American spiritual Christmas song dating from the 19th century. Among the artists who have recorded the song are Bing Crosby and Frank Sinatra, Simon & Garfunkel, Bob Marley and the Wailers, James Taylor, Sheryl Crow and Pentatonix.
On this page you'll find the lyrics of the song and a printable PDF file with lyrics for free download. You can also watch a karaoke video with lyrics. Enjoy!
Table of Contents
Printable Go Tell it on the Mountain Lyrics PDF
Click on the button to download a PDF file with lyrics to this song for free.

Go Tell it on the Mountain Lyrics
Go tell it on the mountain over the hills and everywhere
Go tell it on the mountain that Jesus Christ is born
While shepherds kept their watching o'er silent flocks by night
Behold throughout the heavens there shown a holy light
Go tell it on the mountain over the hills and everywhere
Go tell it on the mountain that Jesus Christ is born
The shepherds feared and trembled when low above the earth
Rang out the angel chorus that hailed our Saviour's birth
Go tell it on the mountain over the hills and everywhere
Go tell it on the mountain that Jesus Christ is born
Karaoke Video with Lyrics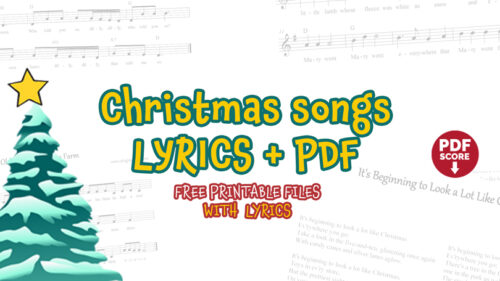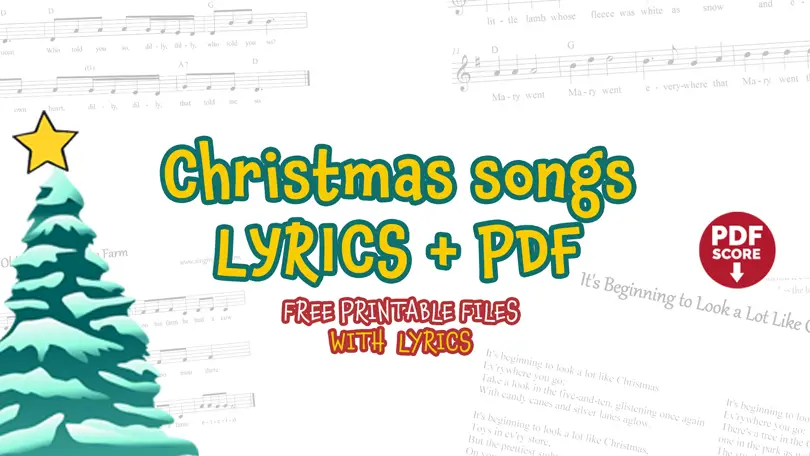 You may also like: