When you need to inspire them and boost their performance, these 20 hard work quotes for kids will help.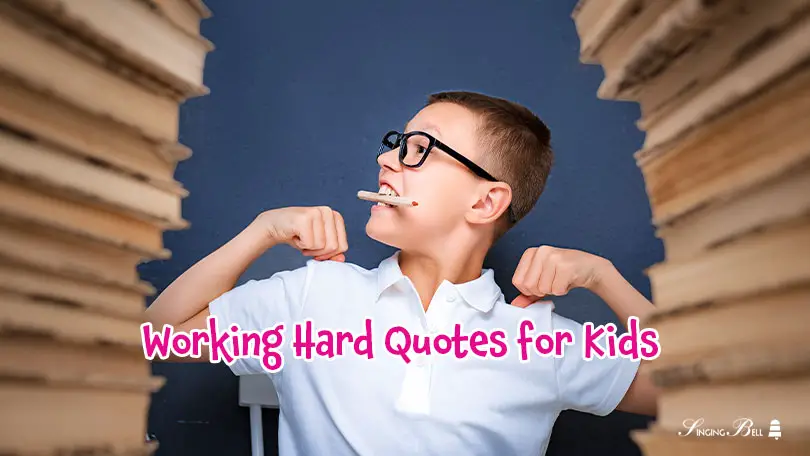 Reading inspiring quotes about hard work can motivate children to strive for improvement. These nuggets of wisdom, often sourced from influential individuals who have achieved success through perseverance, offer valuable insights on the importance of diligence. By internalizing these messages, kids can understand that hard work is not just a necessity but also a virtue that can help them grow, learn, and overcome challenges.
These hard work quotes can serve as a compass, guiding children towards the development of a strong work ethic. They help kids appreciate the fruits of dedication and resilience, all while molding their attitudes towards effort and perseverance. As the old saying goes, "hard work beats talent when talent doesn't work hard."
Table of Contents
Why Should Kids Learn How to Work Hard?
Learning to work hard from a young age sets the foundation for discipline, punctuality, and a respect for timelines and deadlines. By understanding the value of hard work, kids are more likely to embrace discipline, a quality that enables them to focus on their tasks and responsibilities. This, in turn, nurtures a sense of punctuality, teaching them to manage their time wisely and meet deadlines.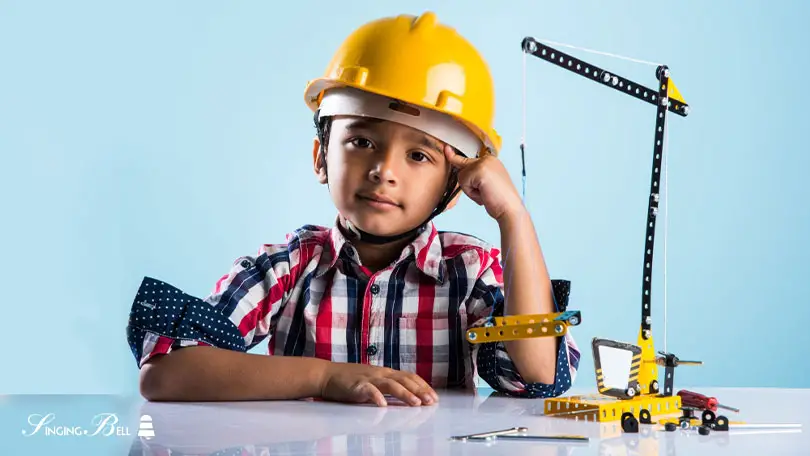 Hard work also helps children learn about setting and reaching goals within set timelines. It instills the importance of planning, organizing, and following through on commitments. This can be particularly beneficial when they grow older and take on more complex tasks, both in their personal and professional lives.
Does Hard Work Really Pay Back?
"Of course not, hard work is for fools!" This joke could be funnier if we didn't often downplay the importance of hard work in the fast-paced era we live in.
Hard work does pay back, and in many more ways than one might think. Aside from the tangible results—like good grades in school, or a successful project—hard work cultivates character. It nurtures perseverance, determination, resilience, and self-confidence, traits that are essential for personal and professional success.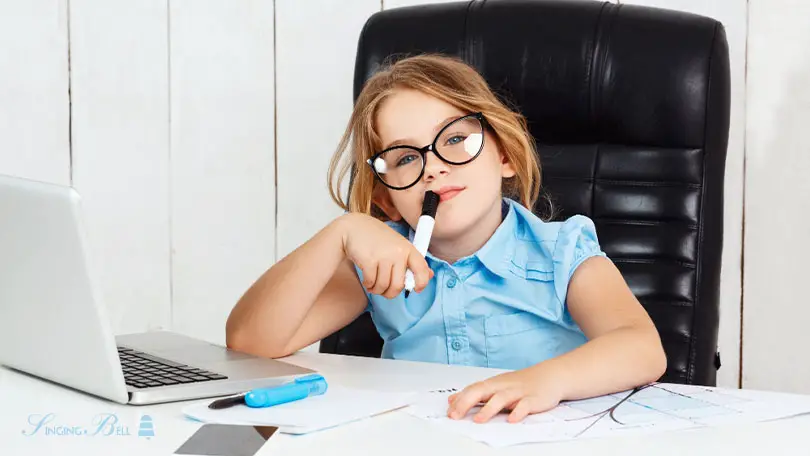 When kids understand that their efforts can lead to positive outcomes, they develop a growth mindset that encourages them to continuously strive for improvement.
20 Quotes about Working Hard for Kids
1
"Success is the sum of small efforts, repeated day in and day out." – Robert Collier
2
"Don't watch the clock; do what it does. Keep going." – Sam Levenson
3
"The only way to do great work is to love what you do." – Steve Jobs
4
"You're never too young to dream big!" – Anonymous
5
"All roads that lead to success have to pass through hard work boulevard at some point." – Eric Thomas
6
"Hard work beats talent when talent fails to work hard." – Kevin Durant
7
"Strive for progress, not perfection." – Anonymous
8
"There is no substitute for hard work." – Thomas Edison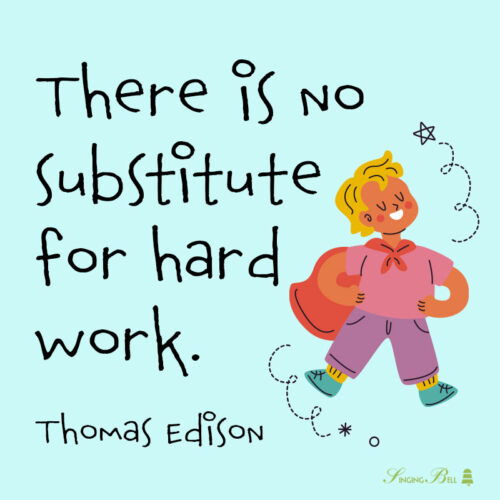 9
"Believe you can and you're halfway there." – Theodore Roosevelt
10
"The harder you work for something, the greater you'll feel when you achieve it." – Anonymous
11
"No one ever drowned in sweat." – US Marine Corp Saying
12
"Do what you can, with what you have, where you are." – Theodore Roosevelt
13
"It's hard to beat a person who never gives up." – Babe Ruth
14
"The future depends on what you do today." – Mahatma Gandhi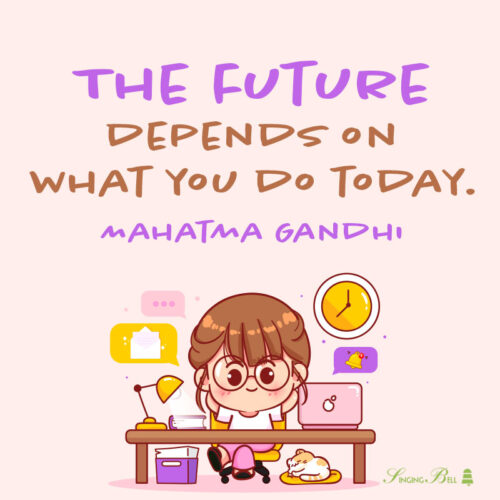 15
"You have to fight to reach your dream. You have to sacrifice and work hard for it." – Lionel Messi
16
"Success is no accident. It is hard work, perseverance, learning, studying, sacrifice and most of all, love of what you are doing." – Pele
17
"The only place where success comes before work is in the dictionary." – Vidal Sassoon
18
"Success is the result of perfection, hard work, learning from failure, loyalty, and persistence." – Colin Powell
19
"I never dreamed about success. I worked for it." – Estée Lauder
20
"Hard work spotlights the character of people: some turn up their sleeves, some turn up their noses, and some don't turn up at all." – Sam Ewing
Related: 160 Positive Quotes for Kids on the Good Side
Conclusion
While these quotes vary in their perspectives, they all converge on a single truth: hard work is essential to achieve success in any area of life. They serve as gentle reminders for our children, and even for us, about the importance of perseverance, dedication, and a positive attitude towards work.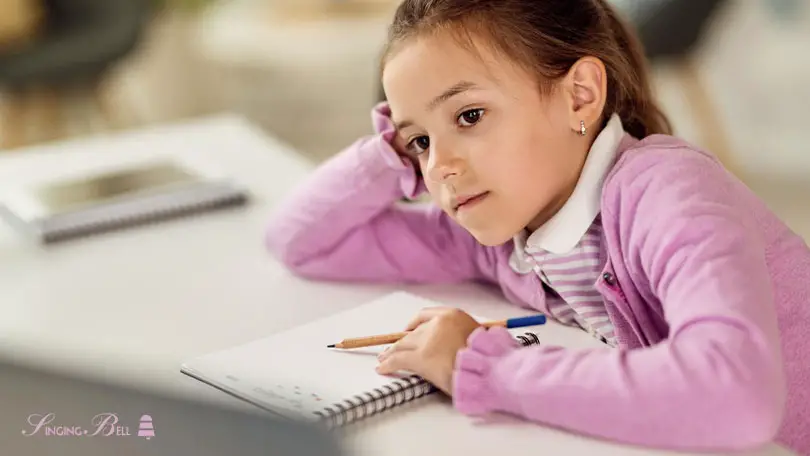 As we nurture these values in our children, we help equip them for the challenges and opportunities that lie ahead. After all, the journey towards success may be tough, but it's always rewarding in the end.
Like it? Pin it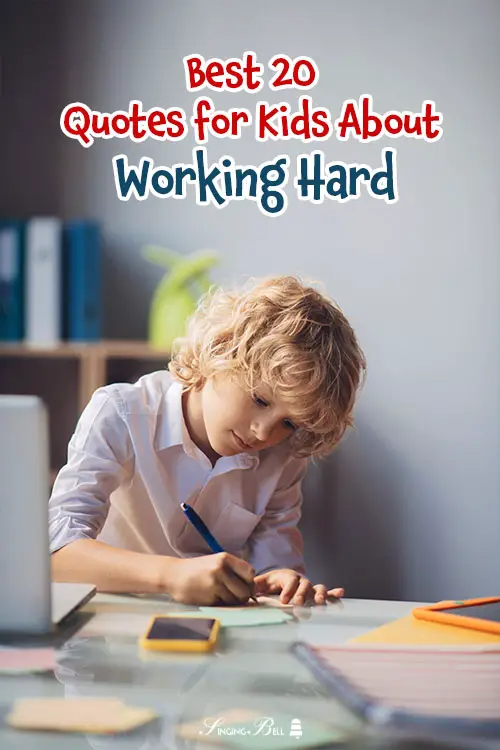 Did you like this post?
You may also like:
20 Perseverance Quotes for Kids Who Should Never Give Up
30 Responsibility Quotes for Kids to Inspire a Balanced Adulthood
60 Empathy Quotes for Kids to Make the World a Better Place