Rock-a-bye baby – Piano Tutorial Video
This is an easy piano tutorial for "Rock-a-bye baby", a very popular lullaby.
On this page you can find Notes, Chords and Activities for the song, and a Printable PDF for free Download.
If you would like to watch and sing this children's song with vocals, click here for the sing-along version.
---
Free Sheet Music with chords
To save this free music sheet to your computer, right click (or tap and hold) and choose "Save Image As…".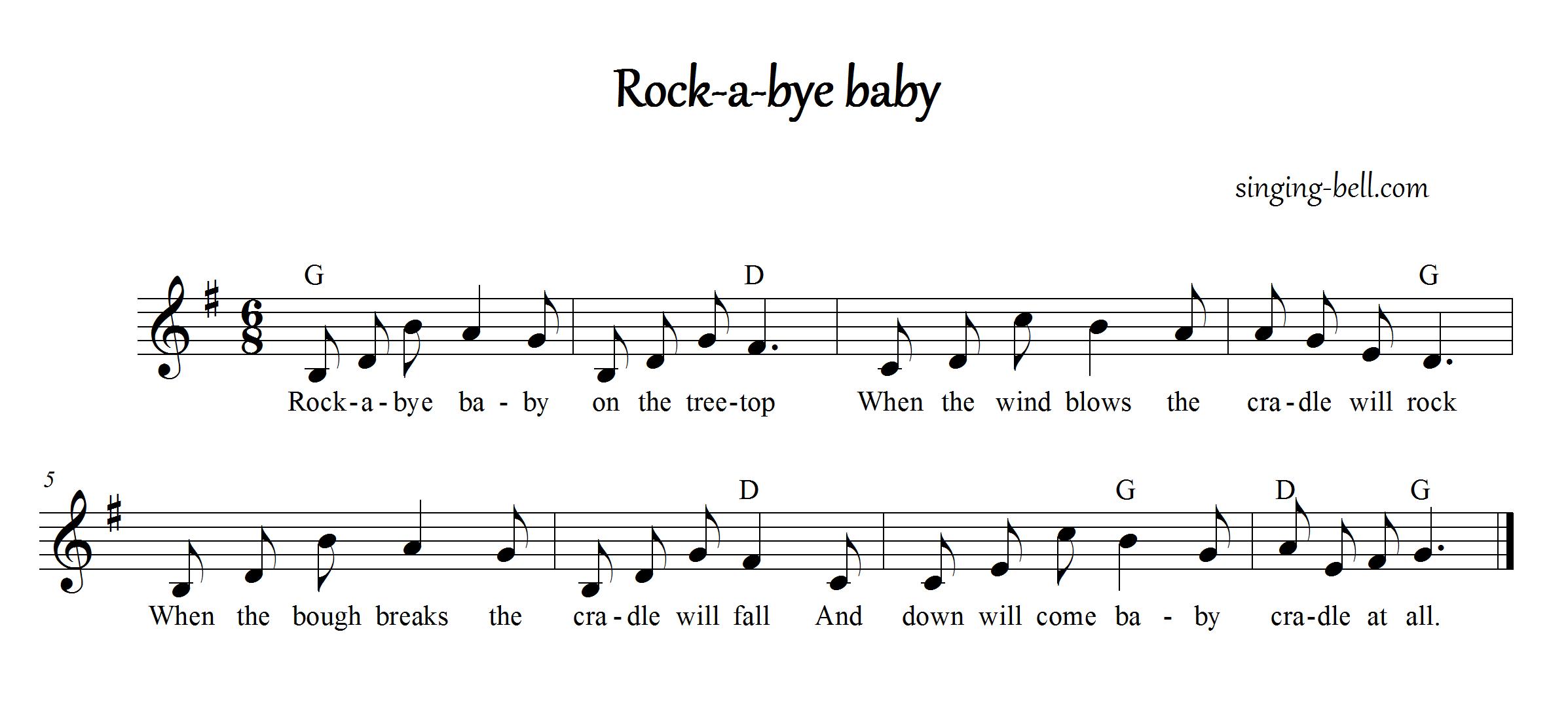 ---
Free Printable PDF download with Lyrics and Music Sheet (in G)

To download a ready-to-print PDF of "Rock-a-bye baby" for music activities with a music sheet, lyrics and a drawing for kids to paint, right click on the following link, then choose "Save link as..".
"Rock-a-bye baby" free PDF download – Singing Bell
---
Teaching activities
As the time signature is 6/8, play two beats for every measure while you are singing.
Choose two different sounds (e.x. triangle and sticks or tambourine) and play on the first and on the fourth eighth of the measure.
You can add some sound effects (with mouth, body, instruments or other objects) on the words "blows", "breaks" and "fall".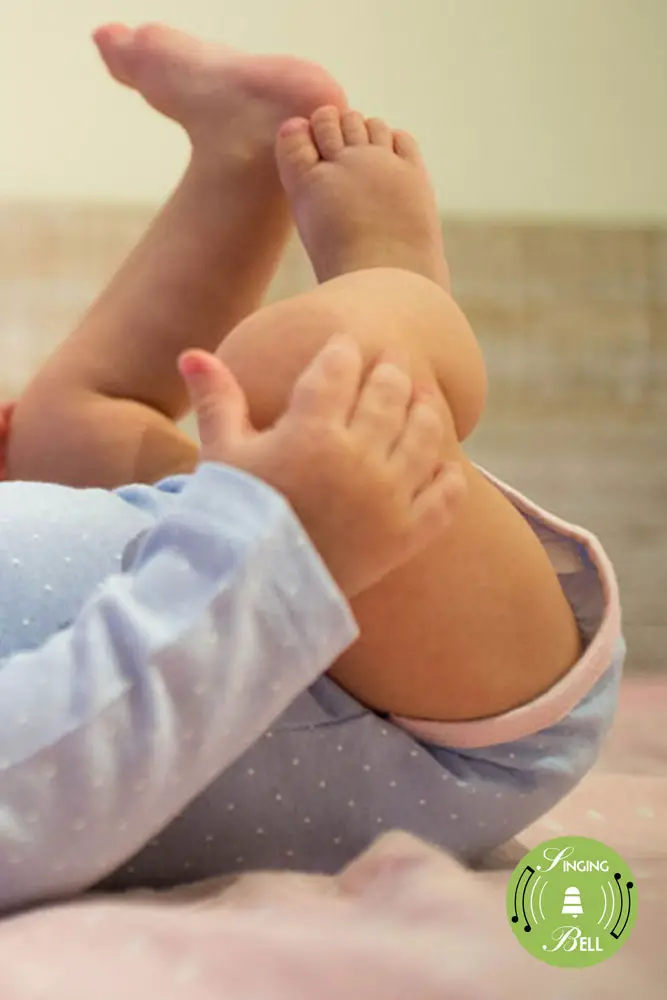 You may also like:
How to Play London Bridge Is Falling Down – Piano Notes, Chords, Sheet Music and Activities
How to Play Rain, Rain, Go Away – Notes, Chords, Sheet Music and Activities
How to Play La Cucaracha – Notes, Chords, Sheet Music and Activities